🗞 Daily Crypto News, July, 6th 💰
Bitcoin Price Analyst Says This Can Prevent a Big BTC Drop in Q3 2020;
Cardano Developer IOHK Launches $20M Fund for Ecosystem Startups;
Bitcoin Is the 'New' Apple — How BTC Price Could Reach $60,000 by 2023;
New Partnership Lets Travelers Book Expedia Hotels with Bitcoin;
Brock Pierce Jumps Into 2020 US Presidential Election Last Minute;
🗞 Daily Crypto Calendar, July, 6th 💰
Welcome to the Daily Crypto News: A complete Press Review, Coin Calendar and Trading Analysis. Enjoy!
The price of Bitcoin (BTC) dropped below $9,000 for a total of eight times in the past two months. Yet, it has recovered with strength after every pullback.
According to a pseudonymous crypto analyst, Bitcoin could sustain its uptrend if it reclaims the 200-day displaced moving average (DMA). The analyst, known as CryptoKea, said:
"BTC broke the lower band of the bullish channel a few days ago. Is the bullish uptrend at jeopardy? Imho, as long as price recovers back above 1.1x the 200 DMA soon (currently at $9,234 and rising), bull trend should stay intact."
The DMA is a moving average that is typically used in technical analysis to spot the trend direction and potential reversals.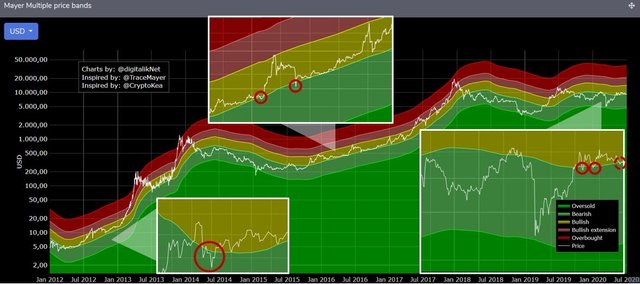 Why the $9,200 support level is key for Bitcoin in the near term
Since May 13, the $9,200 level has acted as a strong area of support for Bitcoin. Although BTC dropped to as low as $8,600 in late May, it swiftly recovered back to $9,200.
The fund has a broad remit to invest in startups and early-stage businesses that use Cardano and other IOHK tech initiatives – such as enterprise blockchain ATALA.
Commits will range between $250,000 and $500,000 for either equity or token stakes.
The cFund is a 50/50 venture: IOHK has already put in the "anchor" $10 million, and Wave plans to raise the other half from external investors.
Nathan Kaiser, IOHK's general counsel, will become cFund's chief investment officer.
An IOHK spokesperson said cFund did not overlap with EMURGO – Cardano's commercial arm – which has also supported new ventures.
Californiaregulated Wave Financial tokenized a year's supply of Kentucky Bourbon whiskey worth $20 million earlier this year.
Both sides had been in talks for many months; the fund's launch was delayed due to the coronavirus outbreak.
Both Hong Kong-based IOHK and Wave declined to comment on whether the fund had already started selecting projects to invest in.
In 1962 sociologist Everett Rogers published the well-known book Diffusion of Innovations in which he classified consumers in the following five groups: Innovators, Early Adopters, Early Majority, Late Majority, and Laggards.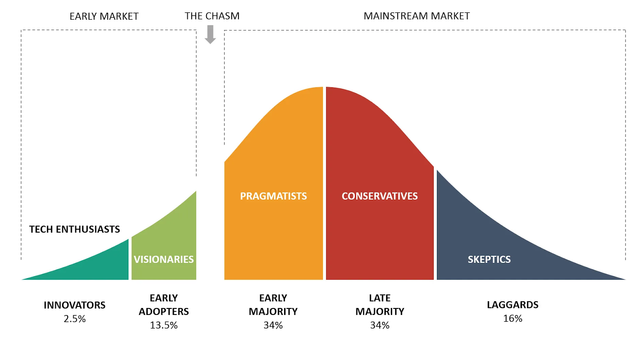 Since its creation, the above chart has become widely used among many industries, although new technologies have better synthesized such research. The graphic flawlessly describes how each group's psychological profile reflects on consumer habits and how they approach innovative products and services. One of the most important areas to note is the clear breaking point known as the chasm.
Consumer preferences widely vary
This gap between early adopters and the early majority exists because consumers prefer to listen and copy references from their group. This leap represents the transition to a mainstream market and bears many similarities to current cryptocurrencies life cycle.
Therefore, crossing the chasm is of utter importance for any product or service willing to serve a more pragmatism client base.
Smartphone growth provides a great example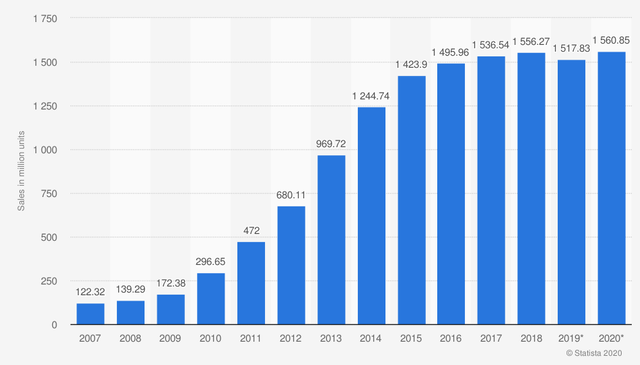 Crypto payments for travel bookings just got another option as the crypto-friendly travel booking service Travala.com integrated hotels offered by booking giant Expedia on its site.
The site's users will be able to book hotels and accommodations from Expedia through Travala.com's platform, using an API offered by Expedia Partner Solutions (EPS), one of the brands of Expedia Group, Travala.com said today.
Today's news also marks a turnaround for Expedia, which in mid-2018 said it had disabled a bitcoin (BTC) payment option from its website, after having offered it as part of a partnership with Coinbase since 2014.
Now, the selection for travelers reportedly covers more than 700,000 Expedia Group hotels, which through the new partnership can be booked and paid for with more than 30 cryptoassets.
Among the cryptoassets Travala.com allows purchases in are BTC, ethereum (ETH), binance coin (BNB), and Travala.com's own token AVA.
Brock Pierce, entrepreneur, crypto venture capitalist and child star, has announced his USA Presidential run on Twitter July 5. His tweet stated that:
"I, Brock Pierce, am running for President of the United States of America."
Pierce's campaign site states that he is a pioneer digital currency and has raised more than $5 billion for the companies he has founded. Pierce is the Chairman of the Bitcoin Foundation and co-founder of EOS Alliance, Block.one, Blockchain Capital, Tether, and Mastercoin (first ICO). His website, sparse on details, does not say if he is seeking a nomination in a political party or if he is running as an Independent.
🗞 Daily Crypto News, July, 6th💰
"ZEIP-79 will decrease the protocol fee multiplier from 150,000 (current value) to 70,000. Voting will commence on July 6th at..."
Binance Coin (BNB), Chainlink (LINK), General Event (CRYPTO), Ethereum (ETH), Neo (NEO), Orchid (OXT), Quantstamp (QSP), QuarkChain (QKC), Tezos (XTZ), XRP (XRP)
"Some of the biggest names in the blockchain industry are joining forces for the purpose of encouraging collaboration and engagement..."
"$DGB/USDT trading will start on #WazirX on Monday, 6th July."
"$VRA/BTC, VRA/ETH & VRA/USDT trading pairs will be available at 8:00 AM EDT July 6."
AZ token destruction is intended to limit the circulating supply and, consequently, to support the price of the native coin.
Last Updates
➡️ Publish0x
➡️ UpTrennd
➡️ Minds
➡️ Hive
➡️ Twitter
➡️ Facebook
➡️ Be paid daily to browse with Brave Internet Browser
➡️ A secure and easy wallet to use: Atomic Wallet