Double celebration of birth anniversary and blockchain technology in 24th of April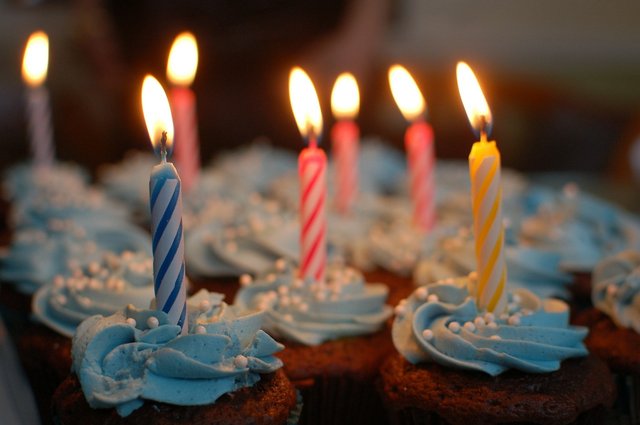 In my family, we are just two amongst the children that are born in this month of April. Our birth hierarchies are even in number. I occupy the second spot while my sibling occupies the fourth. This is amazing to me. Today being 24th marks the birth anniversary of my younger sister. I'm so excited because she turns 18 today. She's now a big girl. Woohoo….. The year started on a rough note, I know but despite all this since there is life there is always hope. It is always advantageous to be optimistic and positive in challenging times. It gives good riddance over the negative waves.
However, I have decided to pretend like this whole Corona virus thing never existed and put on the garment of celebration. Being alive is not determined by the level of wealth, car, fitness, intelligence, gold, silver, good health that one has but by the grace of God. There are many who have everything they ever desired in this world but search today, they are no more. You can't find them in the land of living because death took them away early before they could fulfill their destiny or become accomplished.
In six days time It will be my own turn to celebrate my birth anniversary but whilst I fathom a day that I don't know if I might witness or not. My mood right now felicitate with my little sister who adds another year to her age.
In the family she's the second person with a huge character. The first person topping that list is our last born. Although the birthday girl takes after our maternal grandma so much. She's stubborn at times, more of an ambivert, studious, playful, jovial, secretive, cheerful and a talkative.
She's beautiful in her own image. I just love her ability to endure when the going gets tough since they say tough people last but tough situations don't.
I wish her all her heart desires. Everything her eyes have dreams for. I wish her the best in life in good health and prosperity.
Buzzing on hive
In the other news while in the mood of celebration. It just strikes me with immense joy that Huobi listed $hive on this eventful day and in a bid to watch who Ciara sun is, the Vice president of Huobi company. I got impatient and visited YouTube. Why? Yesterday the Hive blockchain announced a collaboration with Huobi which led to an AMA session coupled with a $1200 $hive giveaway for the best questions asked on twitter,on the announcement post, on telegram and lastly during the AMA session. I was excited about this but sadly I joined in late when the AMA began. But thankfully the whole thing was recorded in text format which was nice to read later on.
Moving forward,
When I jumped right into youtube, I was propelled by the same thoughts I always have whenever there is a public figure in charge of any blockchain venture and that thought of mine is to hear how eloquent and polished their accent is and I tell you, I was quite impressed with the fist video that I came across on my first search on youtube. The video was an interview anchored by@cryptonites four days after valentine in the month of February. It didn't disappoint me at all. Ciara nailed that interview with the story and information she shared and her english accent was spot on. There is no crypto dummy that will watch this interview and won't get enchanted with curiosity to do a proper research on what this technology is and what it can offer.
For those interested in watching her interview, below is the video link.
source
Inwardly, I am just happy that my little sister is a year older today and the progress of the hive community keeps climbing to a new climax. Double woot!
---
attention: cover image is a property of pixabay.com