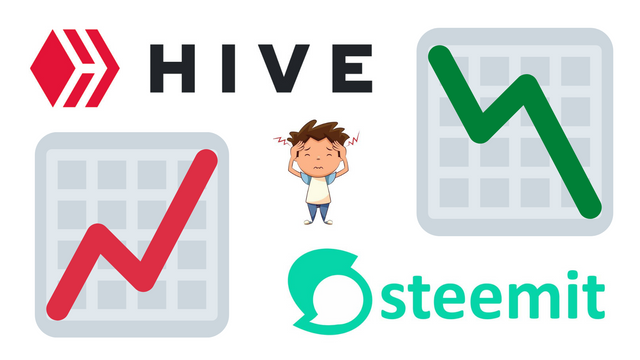 With the big "HarkFork" with Steem and Hive coming up in the next few hours, expect the prices see crazy amounts of volatility. 📊
What does that mean? 🤷‍♂️
We are going to see major pumps, dumps, pumps again, dumps again, pumps again, dumps again... you get the picture. 😂
The volatility is going to be very nuts while whales, orcas, dolphins, minnows and red fish will buy and sell both cryptos at a very fast pace.
What will the "True Value" of Hive and Steem Tokens be? It can be anyone's guess and it will take some time for the prices to stabilize.
In times like these, please don't let your emotions get the best of you. If you believe in the project, keep the tokens... if you don't, just sell it. 🙇
Simple as that.
Get ready guys, it's going to be a very emotional day for both blockchains.
Keep on STACKIN! 😎
~ Charles Fuchs
For those who's interested in following my "Content" and "Daily" Posts... you can just follow me @stackin to get my updates.
You Can Follow Me Here:
➡️ UpTrennd: https://uptrennd.stackin.co
➡️ Facebook: https://facebook.stackin.co
➡️ Twitter: https://twitter.stackin.co
➡️ Instagram: https://instagram.stackin.co
➡️ Steem: https://steem.stackin.co
---
PI NETWORK: Pi is a new digital currency you can mine on your mobile phone for free without draining the battery or using data. Use The Referral Code: ( stackin ) to be on my personal team.
---
Crypto.com: Get The World's First ELITE Cryptocurrency MCO Debit Card and we both get $50! NOTE: You must stake 50 MCO to get the $50 + 2% cashback on all purchases. Must use Ref code: ( mqanqykcym )
---