A pathway for big business to utilize Ethereum blockchain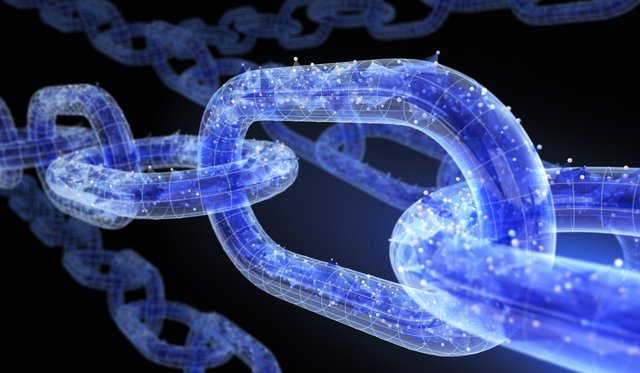 Do you think big business is adopting the blockchain?
Preface
The process of mass adoption of Nonfungible tokens and blockchains in Big Business has begun: Azure Blockchain built by Microsoft. I have been studying nonfungible Tokens, which are available here on Steem-engine, and which are a subset of the ERC tokens you find on the Ethereum blockchain. The Ethereum Blockchain has multiple types of nonfungible tokens called ERC tokens with a number after the ERC. The number better defines the type of Token.
Microsoft Platform.
MicroSoft has created its own private or permissioned blockchain and token. The purpose of Microsoft To Help Enterprises Mint Their Own Ethereum Tokens. Much of this information is from an article written by Michael del Castillo, a writer at Forbes Magazine., containing excerpts and my commentary interspersed, for the full article see this link.
Microsoft Azure Blockchain
The name of this platforms-pears to be the Azure Blockchain and the tokens are called Azure Blockchain Tokens, these tokens or "crypto-assets" allow businesses to create, issue and manage a wide range of assets, which like bitcoin, can be proved to exist only in one place at a time, making them much more difficult to forge and much easier to audit. Azure Blockchain Tokens will come in many flavors, including non-fungible bonds, documents and tickets.
Microsoft designed Azure Blockchain Tokens to comply with a new taxonomy framework describing the tokens, developed by Digital Asset, IBM, JP Morgan, R3 and others, meaning that while the distributed ledgers that power the future interconnected network of tokens will be different, the genetic makeup of the tokens will be similar enough to be exchanged.
Permissioned not permissionless Private not public
The companies using the technology are mostly relying on a permissioned version of the ethereum blockchain that uses Microsoft's Azure cloud computing to reach a consensus on transactions. Microsoft's software is a permissioned blockchains. Public blockchains are programmed to automatically reward users with cryptocurrency for contributing computing power to audit the blockchains. These are more decentralized then permissioned blockchains and more suitable for counterparties who don't know or don't trust each other. This is in contrast to permissioned blockchains, like Microsoft's, which are audited by centralized services supported by cloud computing and are more suitable for counterparties that trust each other. But these centralized databases require an expensive middleman: Microsoft. The Seattle-based software giant charges $0.075 per hour per blockchain node and an additional $0.05 per gigabyte of cloud storage.
Successful Model?*
Early customers include Mythical Games, based in Los Angeles, Sacramento, California-based CEEK Virtual reality, which is creating a token that verifies streaming content viewership on the blockchain; London-based Adhara, which is creating an emoney service; and an unspecified token being created by GE Aviation, the aircraft engine parts division of General Electric.
At the core of what makes Azure Blockchain Tokens possible is the open-source Token Taxonomy Framework, available on the GitHub code repository as of today.
Token Taxonomy Initiative was launched in April. Initiative members also include IBM, which created Hyperledger Fabric; R3, which created Corda; Digital Asset, creators of the Digital Asset Modelling Language (DAML); and public ethereum startup incubator, ConsenSys. The framework consists of 14 different kinds of tokens: bonds, documents, emoney, fab tokens, inventory, issuance, licenses/diplomas, logs, loyalty points, original artwork, penalties, reputation, rewards and reserved tickets.
Conclusion
This is what I view of the beginnings of standardization of the components and framework for many enterprises to move to the blockchain by taking advantage of an immutable ledger to prove authenticity and utilize smart contracts and other constructs in business transactions.
Stay thirsty for knowledge and stay informed.
✍🏼 Shortsegments
Title: Do you think big business is adopting the blockchain?