Travelogue S37 - Kerala 06- Wayanaad - Of Dams and Lakes & India's only floating solar plant
A floating solar panel-based electricity generation system was something I was not expecting to see in Wayanad. But guess what, Kerala it seems is one of the aggressive proponents of green energy. From hydroelectricity, wind and solar, Kerala has been one of the shining examples of green energy adoption in India.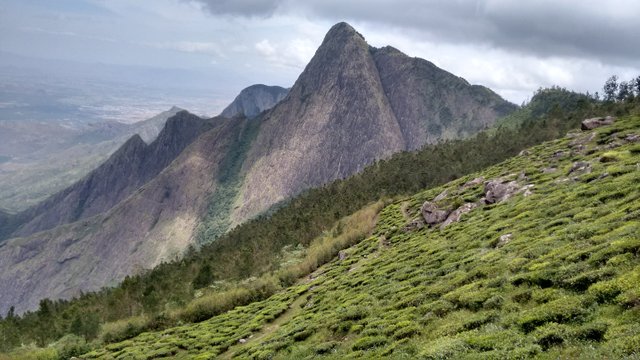 So far Wayanad has been a revelation. From remnants of stone age civilizations to stunning water falls we have had an absolutely magical time. If you wish to read about the Stone age Neolithic Caves You can click here- The Dawn of Civilization and to read about the waterfalls click Here- The Land of Waterfalls
One the third day we wanted to take it a bit easy so we chilled out a bit for the first half. We were staying in a resort called Vythiri Village Resorts. It's heaven on earth. We had three days of absolute pampering and luxury. Everything that Kerala has to offer they have it in the resort.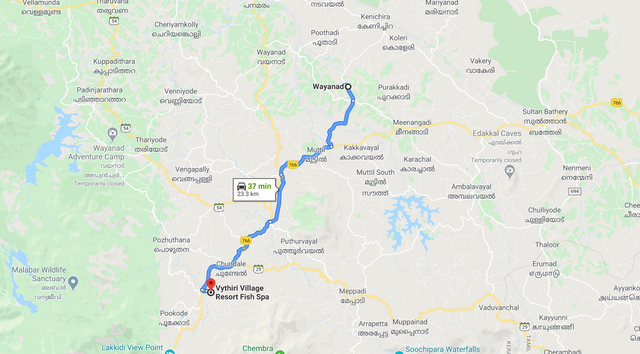 The cottages were spacious and swanky. Truly word class facilities in the terms of the setting and washrooms. The view is stunning, the food is delicious and staff is as good as any other luxury hotel in the world. They have a great spa with traditional Ayurvedic massages and treatments.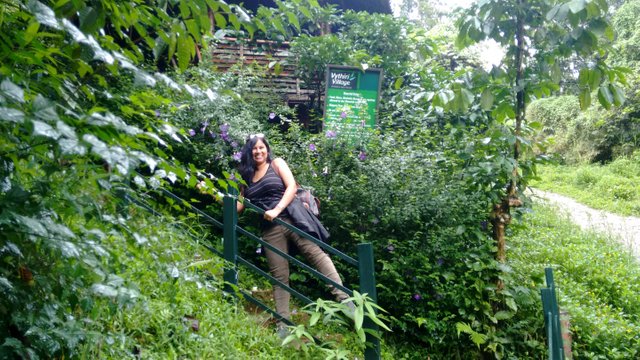 They have adventure activities for guests hence is very good for families looking to spend their time together in a scenic place with activities to keep the kids busy. We had a great time trying our hands at a variety of things. We shot fruits on trees with Airguns. We even had time to hone our hunting skills learning to master the bow and arrow.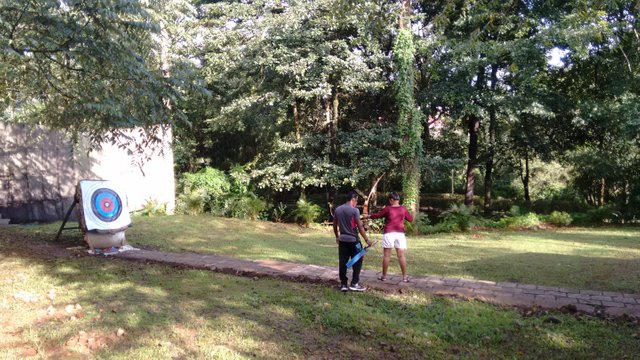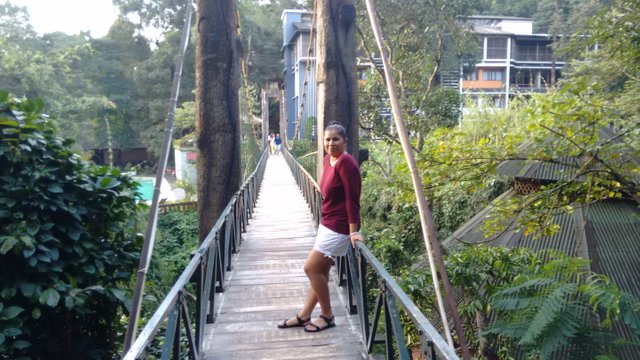 If one was inclined towards nature you can go hang near the waterfall that they have created inside the resort or hike up the hill near the resort. You can go for a walk in their spice plantations or You can also lounge in your personal swimming pool or have a drink at the bar.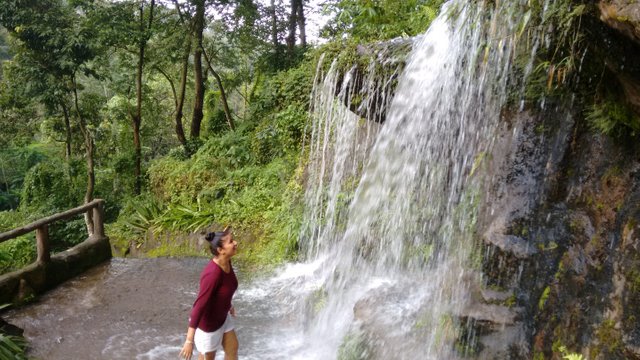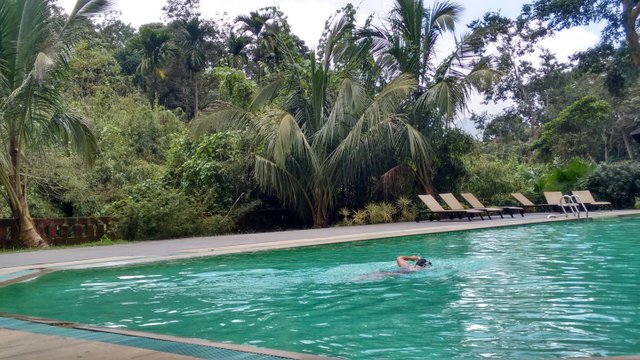 The world is your playground and it's all available in this resort. Its spread over twenty-six acres of refreshing greenery, the tantalizing aroma of fresh spices, coffee and tea. The facilities are also ample for corporate MICE events. If one is planning a destination wedding one should definitely keep this place in mind.
We had a great time at the resort. I spent a lot time near the water fall. My mom was so excited she decided to, let's just say 'go with the flow'.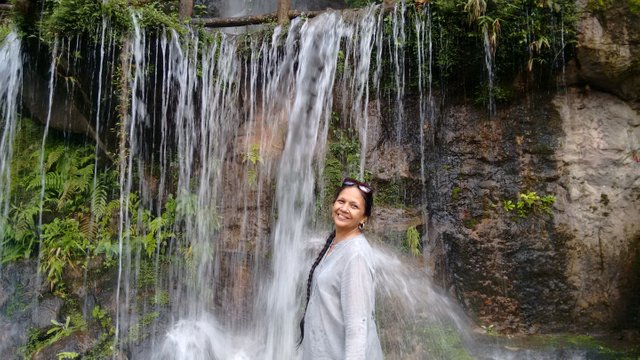 **The place is about 25 kilometres from Wayanad. The easiest way is to take a cab. The drive is scenic and it takes about 40 minutes. The cottage rates can be steep. They start at an average of around INR 8500/ USD 110 / Per night. If you wish book a room you can click **HERE
Banasura Dam
In the second half we decided to go for a trip to the Banasura Dam. It's a small hop away from the main bus station. About 10 mins away, 2.5 kilometres. The entry fee is negligible. Its INR 10 / $ 0.15 per person. The timings are 0900 hours to 1700 hours. The best time to visit is between November to May.
It is one of the most spellbinding places to visit in Wayanad, Banasura Sagar Dam is a picturesque tourist hotspot. Known for being India's largest earthen dam, it boasts of extensive natural beauty with beautiful flora and fauna, majestic hills and mesmerizing waterfalls. The Banasura Sagar is a photographer's delight and offers the most beautiful views from the top of the hill.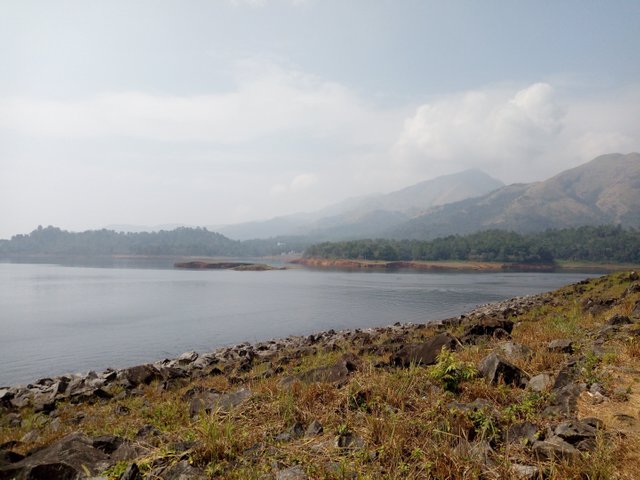 It is also famous among adventure enthusiasts who look forward to thrilling activities like boating, trekking, horse racing and camel rides. For the avid trekkers, Banasura hill peak is hailed as one of the most challenging treks.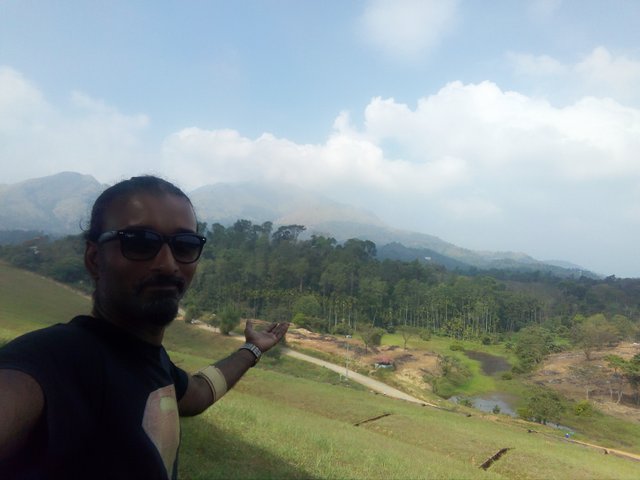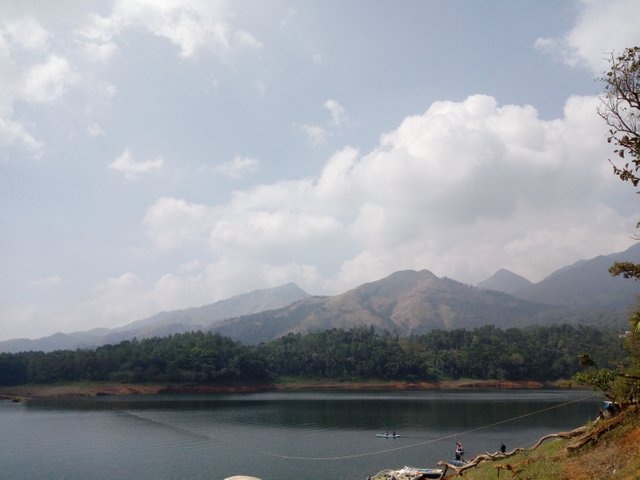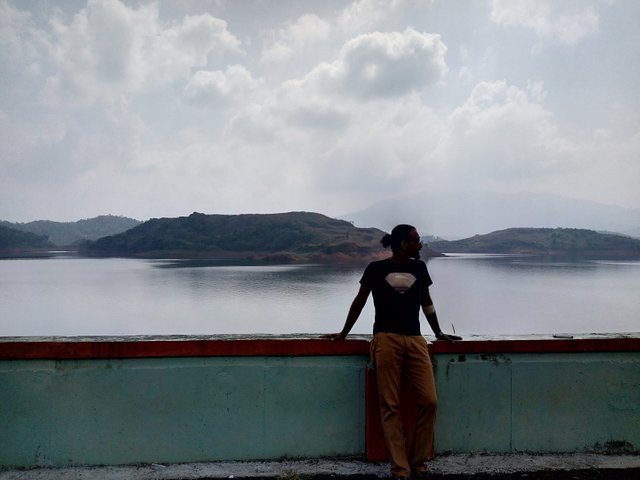 This was a full-on family trip.There are a host of activities to be done there. From boating to trekking. There are small tourist shops with edibles if you wish to pick up some snacks to munch on while you are inside. It's a good idea to carry water. We spent a couple of hours there. From selfies to self-reflection. Wayanad has been kind to us.
The country's largest only floating solar power plant is set up on the Banasura Sagar reservoir in Wayanad, Kerala. However its status as the biggest project won't stay for long, since bigger projects across the country are underway.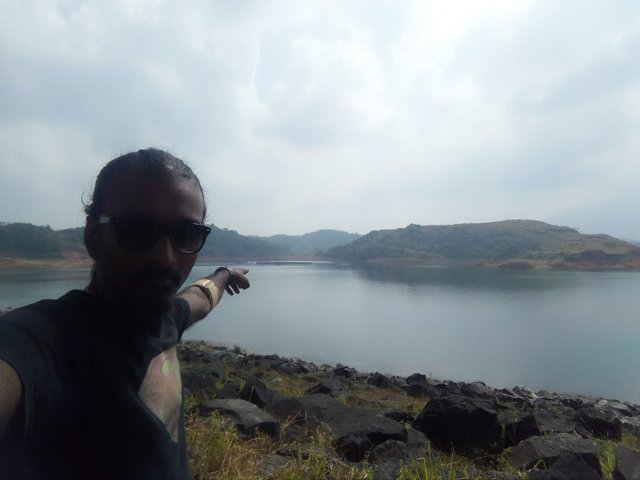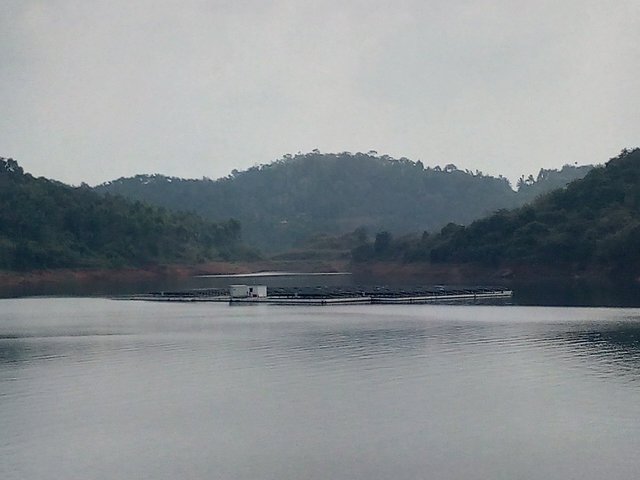 The 500 kWp (kilowatt peak) solar plant of the Kerala state electricity board (KSEB) floats on 1.25 acres of water surface of the reservoir. The solar plant has 1,938 solar panels which have been installed on 18 ferro cement floaters with hollow insides. However newer and much bigger floating solar plants are coming in the state of Uttar Pradesh in North India.
If you want to read more about the Solar aspect of it you can click Here
Pookod Lake
After our visit to Banasur Dam we decided to stop by Pookode lake. This is a famous location in Wayanad.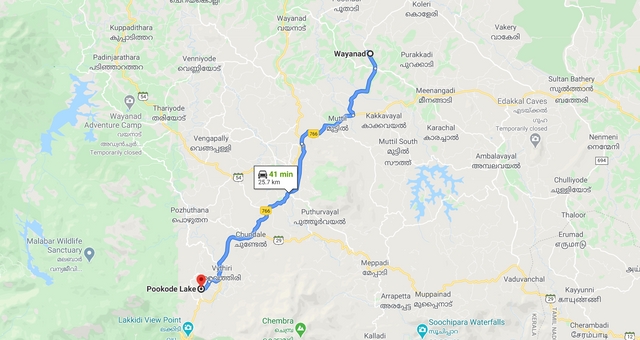 Its a great place for families to come. It's however good to plan this trip in advance since it's almost always crowded. Especially if you plan to go boating on the lake. Make sure you have time to wait for a boat to become available. Pookode lake is the most beautiful freshwater lake located in South India nestled amidst the large evergreen forests and multitudes of mountains slopes.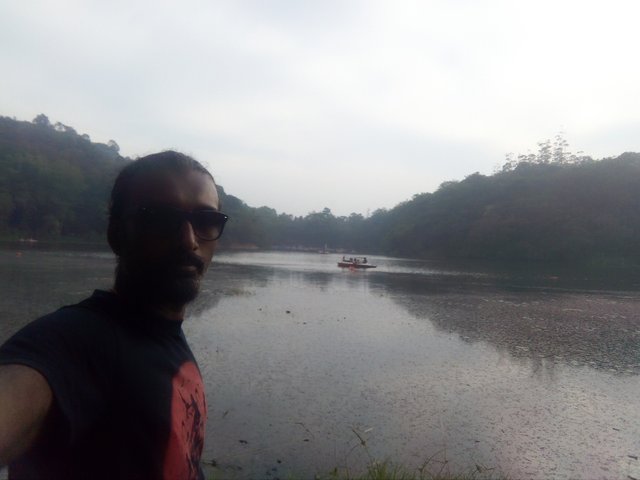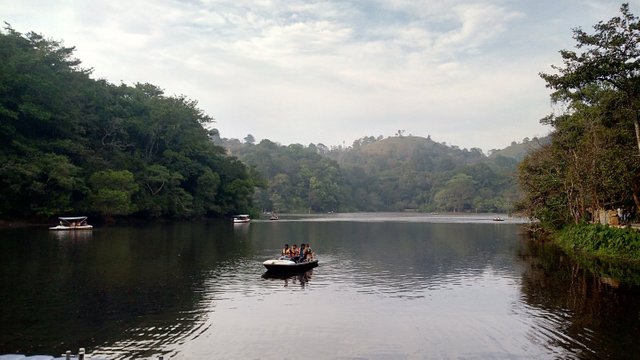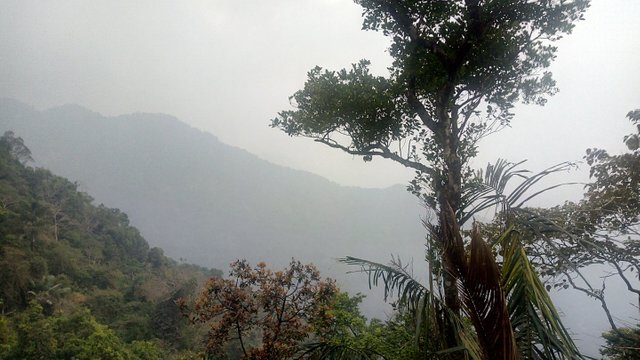 The lake provides space to Panamaram, a small rivulet that becomes Kabani River to originate. The Pookode Lake spreads across an area of 8.5 hectares with a depth of around 6.5 meters. Surprisingly geographical experts found that the lake resembles the shape of India's map. We saw different kinds of wild animals in the tress and bushes around the lake owing to the fact that its surrounded by thick and dense jungles.
It is a perennial fresh water lake protected by the forested hills and it acts as a haven for fresh water fish and a lot of blue lotus flowers. It is surrounded by jungles and i was foolish enough to ignore the warnings and venture into the forest, however in hindsite its not something i would recommend to anyone.
Tea Gardens
While tea gardens of Munnar and Assam are beautiful the Tea gardens of Wayanad are hardly spoken about. This hilly region has so much of beauty to offer that its majestic hills with lush gardens are almost never spoken about. In fact, I would go as far as to say that if someone is visiting Kerala It much better to visit Wayanad where you can experience almost everything except the beaches. Munnar pales in comparison to this rich naturally gifted region. We made it a point to stop on the way as much as we could to explore the tea gardens. The weather was great so it was a lovely time to enjoy that cup of tea sitting beside a garden as your mates go and click selfies!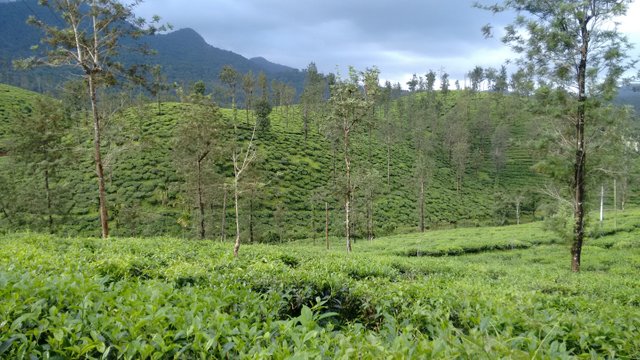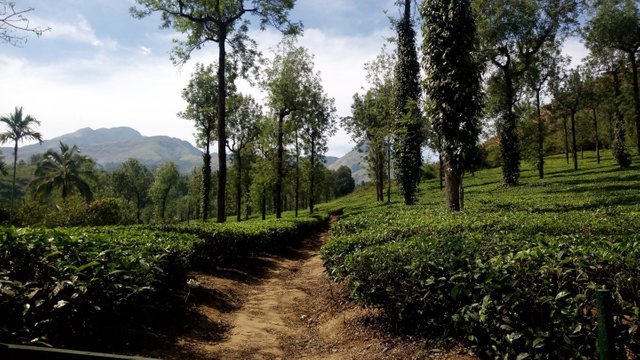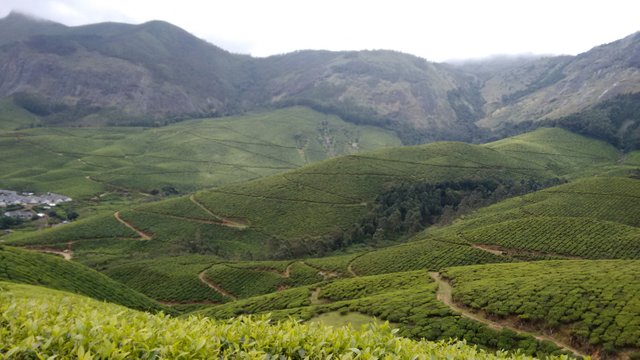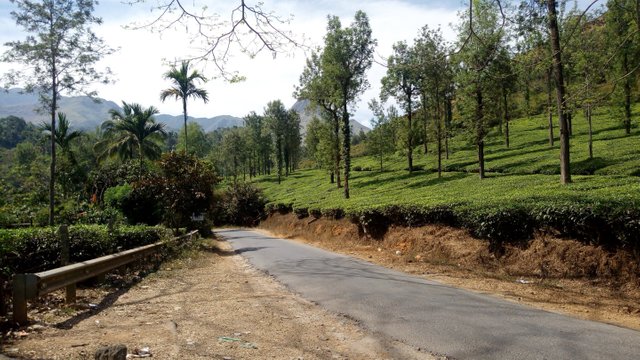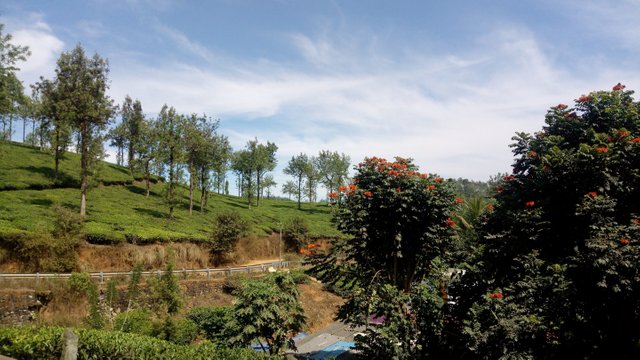 As we come to the end of our Wayanad trip i will leave you with this image.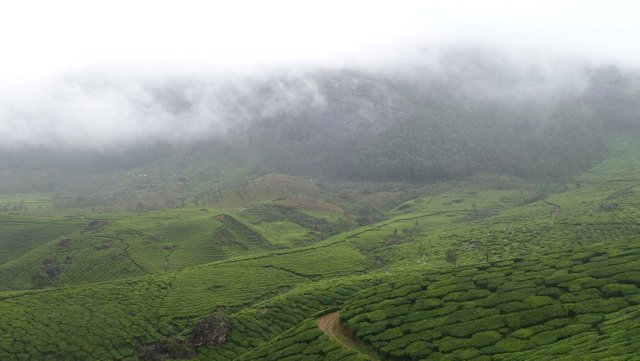 I hope you enjoyed reading about this place as much as I enjoyed writing about it. If you wish to know anything about this place feel free to reach out via the comments section. I will try my best to share.
If you like our content please do follow @sajannair
Cher!