Last Week was "Spring Break" for My Kids ...This Week it's "Corona Break" for Them
It's become a pandemic with this Corona Virus so a result my kids are off for another week , maybe two more weeks from school.
BELOW... Here is my oldest making scrambled eggs on her Corona Break. It's about 12 noon so she is taking full advantage of her Corona Break to make Brunch :)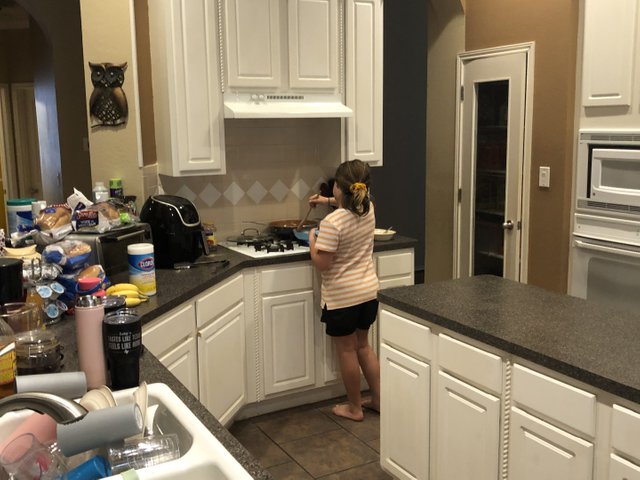 BELOW... My Youngest deciding that her Corona Break needed some more Zzz so she goes back bed around noonish lol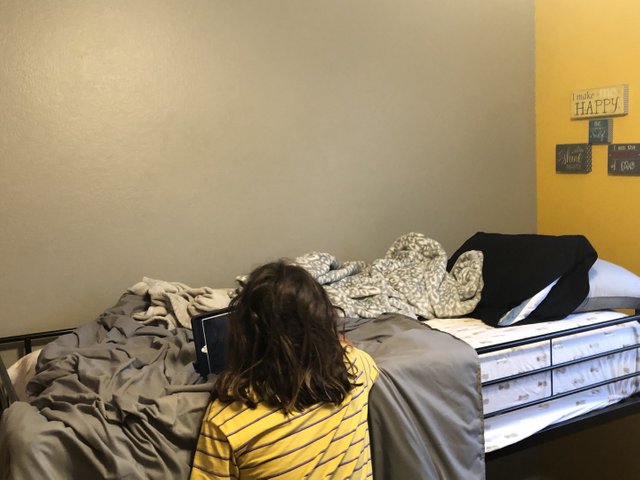 They are excited to be out another week. But I also think they get a little bored. I am about to head on out to my part time job at Favor and HEB Groceries. When I am gone they go straight to their rooms. And not getting outside does get a little old for them.
But I guess these are the times we're living in...the Good and Bad !!