Checking the headlines every day, patiently waiting for an announcement just like this one...
Make not mistake this is not a real announcement, though it has already fooled a bunch of people.
It will look something very much like this one though: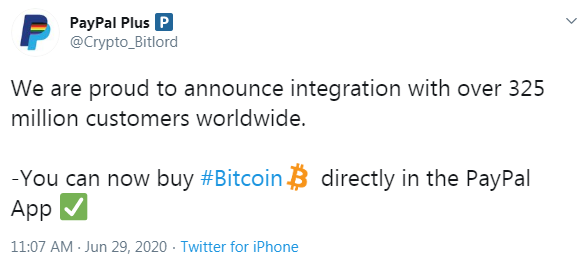 (Source: https://twitter.com/Crypto_Bitlord/status/1277665117010669568)
Any day now we should be seeing something just like this.
You will know because bitcoin will dump 10-15% in a matter of minutes.
Stay informed my friends.
-Doc