STEEM hanging in there
STEEM continues to sit at the upper end of its trading range
With no breakout or pullback in sight, STEEM continues to sit at the upper end of its trading range.
Which may add to the thought that STEEM could breakout here if there is some sort of catalyst.
Check it out: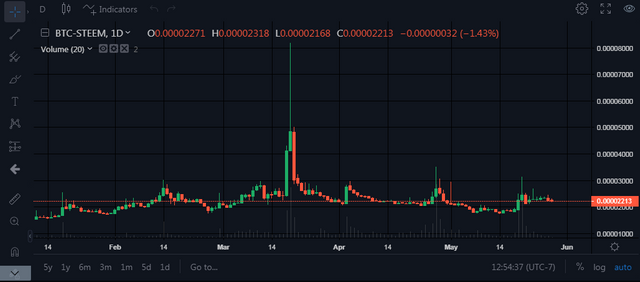 (Source: https://bittrex.com/Market/Index?MarketName=BTC-STEEM)
With the right catalyst it looks like STEEM could make a strong surge higher.
It's currently trading around $.22 USD
Stay informed my friends.
-Doc