STEEM and SBD wallets still down on Bittrex
It's been several weeks now and the STEEM wallets are still down on Bittrex
We have seen several other exchanges open their wallets back up, but so far the STEEM wallets on Bittrex remain down.
Check it out: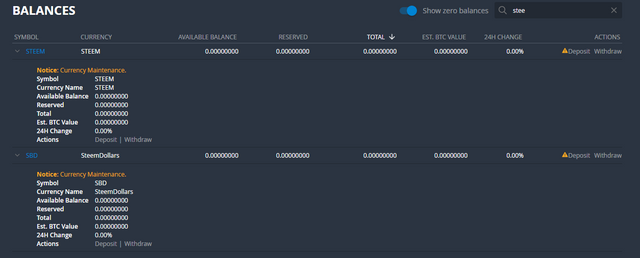 (Source: https://bittrex.com/balance
There is no telling how long this might take but having Bittrex down severely limits the number of options US based users have for using exchanges for STEEM deposits or withdrawals.
Anyone have any ideas when there might be a resolution on this matter?
Stay informed my friends.
-Doc