Happy Bitcoin Pizza Day!
On this date 10 years ago, the first ever real-world purchase using this newly created digital currency called Bitcoin was made.
The purchase was for 2 large supreme pizzas.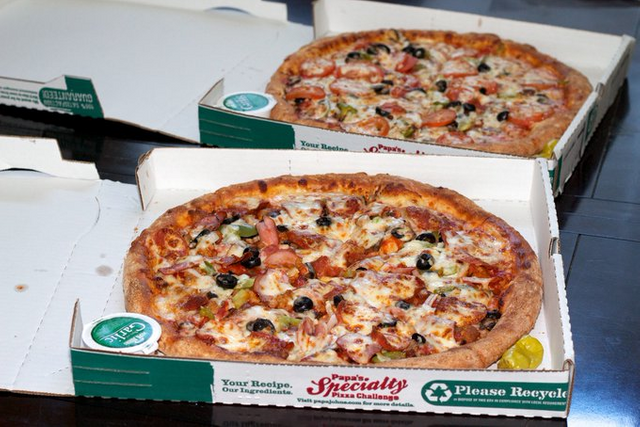 (Source: https://twitter.com/TheCryptoconomy/status/1263681503571124225)
The purchase of said pizza was for 10,000 bitcoins.
Which, at the time were worth somewhere between $10-$30, which seems perfectly reasonable for a pizza pie or two.
Here's the original solicitation: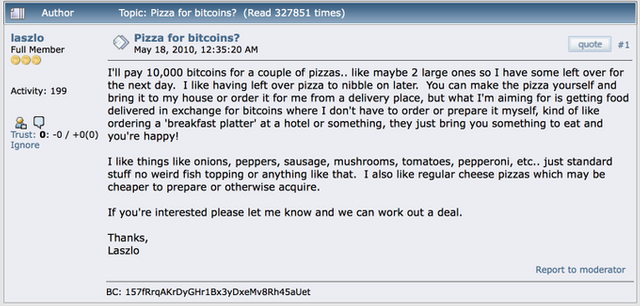 (Source: https://twitter.com/Bitcoin/status/1263794609089585153)
This was a monumental moment in the history of the orange coin as it marked the first time a bitcoin had ever been used to buy a real-world item.
A strong of numbers on a computer had been traded to someone else for two pizzas which he could eat.
Unfortunately for him...
Those same 10,000 bitcoins are worth north of $90 million by today's prices...
Hopefully that same decade long holding yields similar returns again. :)
Stay informed my friends.
-Doc