Woof! The dogs team - easy draw & colour how to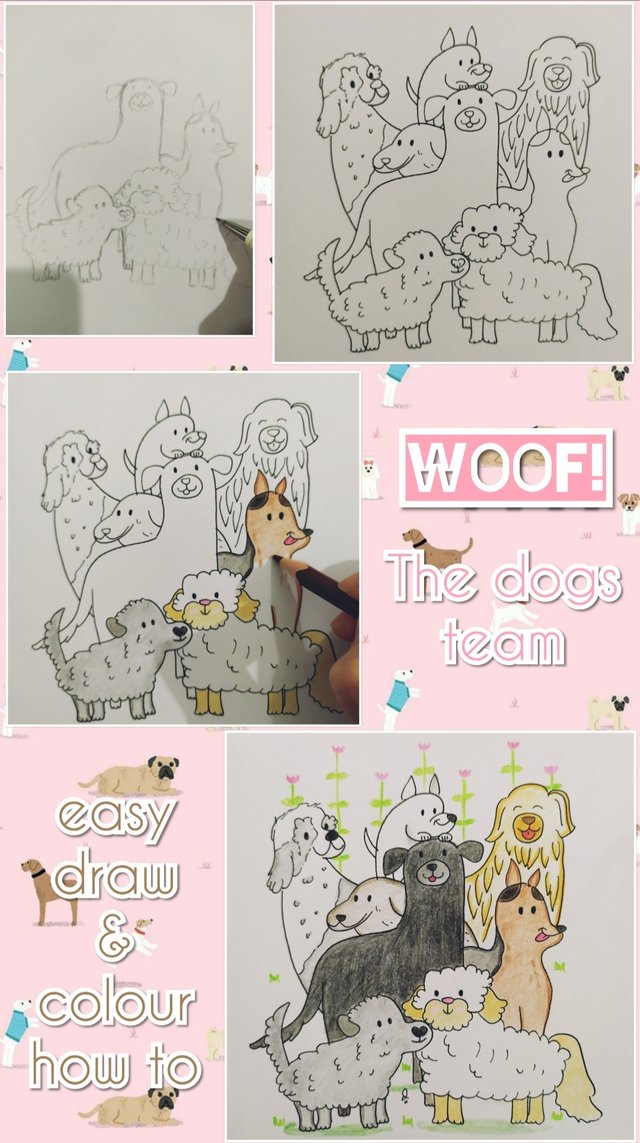 Hello, friends!
I just finished the picture of 8 dogs. They were cute and easy to draw. I would like to share to you how i made it.
Material & things needed:
a piece of A5 sketch paper
a 2B mechanic pencil
an eraser
a 0.2 drawing pen
36 colour pencils (deli colorun)
staedtler luna watercolor pencils
How to draw & colour it:
First i started from the small dog on left. Started from the ear, head, body and the tail. Plus add 4 legs below. Then also from head to legs, the long furry dog on its' right. Then i drew a big dog behind them.

On the right side of the big dog, i drew the german shepherd dog. Then two dogs on the left behind the big dog. Also i draw a small dog upon the large dog.

Last, i drew the golden retriever on the right side.
Then bold with the drawing pen and erase the pencil sketch. Last thing was colouring it with the colour pencil. I used bolder colour to colour near the border line. Last, draw with the colour pencils some flowers, plants and grass.

Hope you enjoy the article.
Happy drawing & colouring!