Relax time - easy draw & colour how to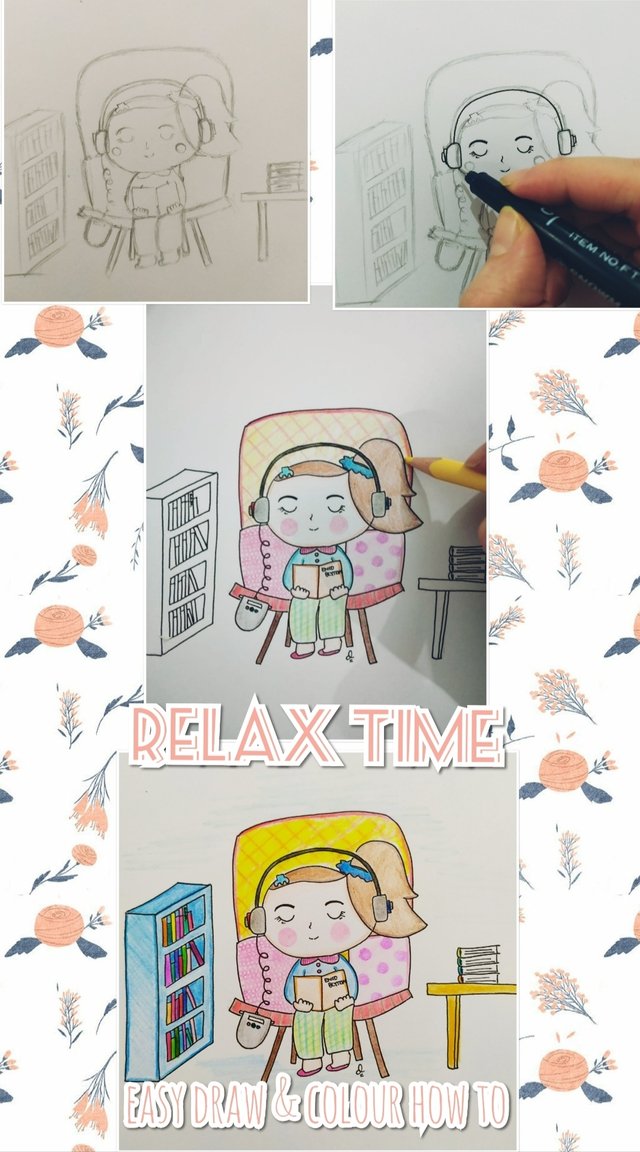 Hello, friends!
Remembering my childhood time, one moment i like to remember was when i was listening music with my discman while reading my favorite book. I was a bookworm and enjoy my time with my book. Today i drew myself enjoying music and book and i would like to share it to you.
Material & things needed:
a piece of A5 sketch paper
a 2B mechanic pencil
an eraser
a 0.2 drawing pen
36 colour pencils (deli colorun)
staedtler luna watercolor pencils
How to draw & colour it:
First i started from the head. The form of the head then face and also hair. After that, the headphone and a cable which connected to the discman, also both hands held a book. Then i also draw the two legs, a chair and two cushions behind.

I also add a table with books on the right side and a book cabinet on the left. Then bold with the drawing pen and erase the pencil sketch. Last thing was colouring it with the colour pencil. I used bolder colour to colour near the border line. And also patterns for the chair and cushions.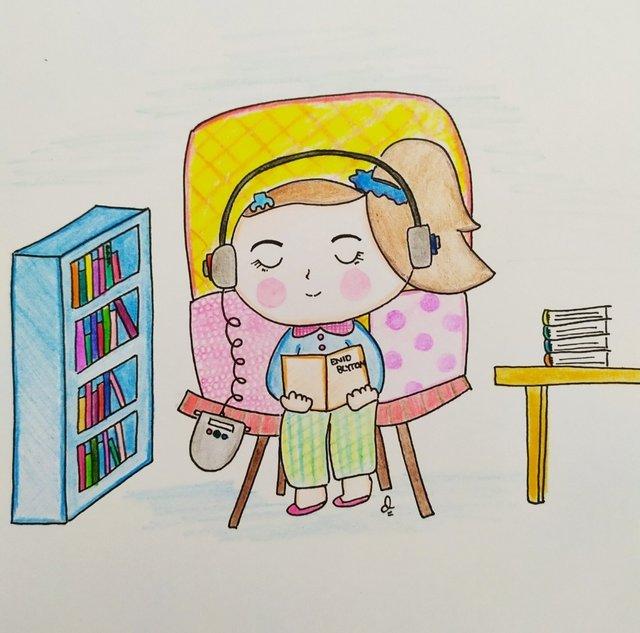 Enjoy the article.
Happy drawing & colouring!