Happy Caturday From Curator Cat! Hoping for an Altcoin Rally...
Greetings Felines and Hoomans of Steemlandia!
I hope you have had a good Saturday so far, and that your weekend is going well! As you know, it's Saturday, and that means Caturday, that day of the week where we celebrate cats on the web by posting pictures and videos of our feline friends.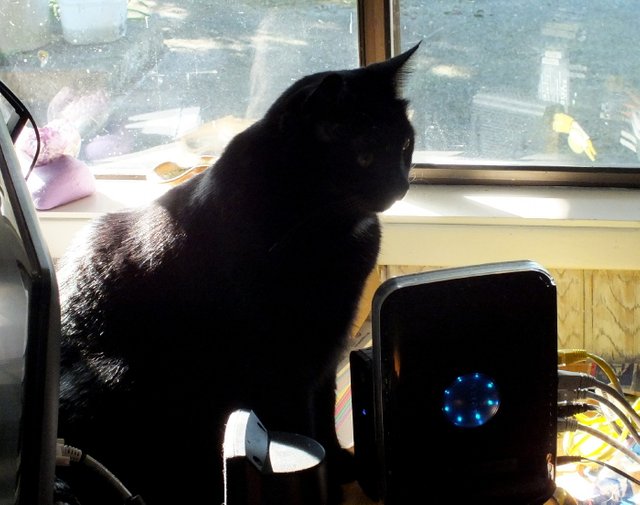 Guarding the router...
Although it was sunny outside for part of the day, this is one of those days where I am very happy to be a pampered indoor cat in a nice warm house!
We have been having extremely stormy weather, and every now and then the heavens open up and we have drivnig rain and sleet. I'm glad I get to watch the tiny ice crystals hit the window... from IN-side!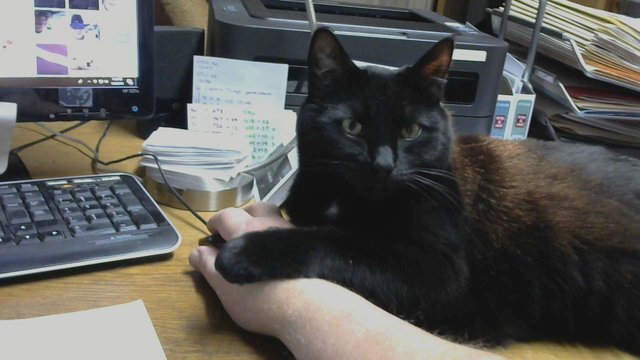 Busy with work...
The Dad-Hooman has been very busy with his work of putting his latest artwork on eBay and his web sites, and I have been helping, as you can see from the above photo!
In between, we take sneak peeks to see if Bitcoin is rising again. I keep hoping that "alt" coins like Steem will finally break out of their bear market cycle and start rising in price again.
We need to be able to pay for cat food!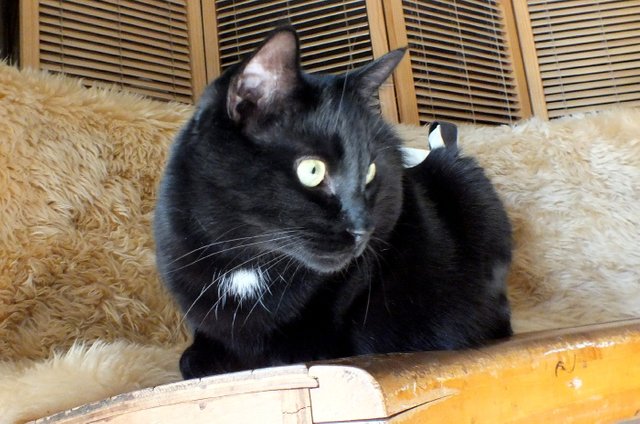 All in all, though... having this cat blog has been a pretty fun experiment. It's too bad that the post rewards seem to be getting smaller and smaller for many of us, but so be it. A little bit is better than nothing at all...
I'm glad that once in a great while, one of my friends from "old Steem" drops by to give a nice upvote!
Thanks for reading, and have a lovely rest of your weekend!
=^..^=
x-025 20201114