Pick a project and delegate just 10 SP , Tron just Undelegated all Steem dapps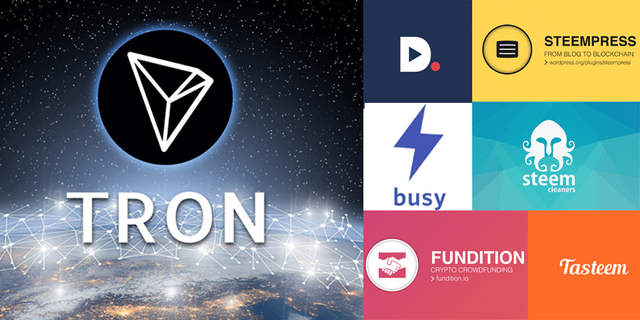 A new chapter in the war between Tron and Steem users has begun. For months, the future of the platform has been disputed between Justin Sun's company and the witnesses who, together with the Steem users, were able to counteract a hostile takeover measure by several exchanges.
All of us who have been at Steem for some time now know that the Dapps have been a fundamental part of the ecosystem as well as an open door to programmers who want to add value to the blockchain. From the beginning Steemit.inc has supported these initiatives through delegations (which would come as Steem power on loan) that were renewed every year according to the progress made by each project.
With the arrival of Tron to the game, it is presumed that the company has taken out the delegations that were giving on behalf of @mrdelegation to more than a dozen projects that were living on the platform.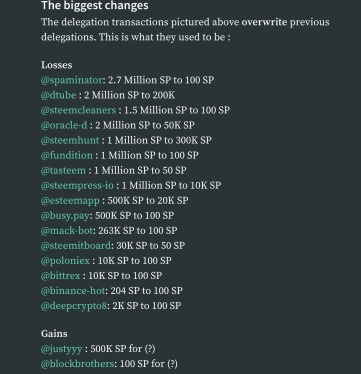 As you can imagine this is a hard blow for creators and developers as several of these projects reward creators who support Steem as well as for other projects that help the community filter content and improve it as @steemcleaners.
We need to give support to every person and team that wants to develop projects on Steem. The reason? because besides doing an excellent job motivating users, they are also a support for more investors to enter Steem. Although there is no time for regrets, today I publish because I want to summon those users who have used in one way or another one of these projects and that they can delegate a minimum or symbolic amount of their SP as a sign of support to this type of initiatives.
Here I leave you a list of the affected projects as well as a small review of their work as well as a tool to delegate quickly and without headaches.
Steem delegation tool
https://steemyy.com/sp-delegate-form/

Projects on Steem
Those are some of the projects, the rest I left in the list above, now it's your turn to collaborate and somehow invest in the projects that steem users put on the network, remember that any measure beneficial to steem in general is beneficial to all users in the long term so delegate what you can!
Thanks for stopping by!