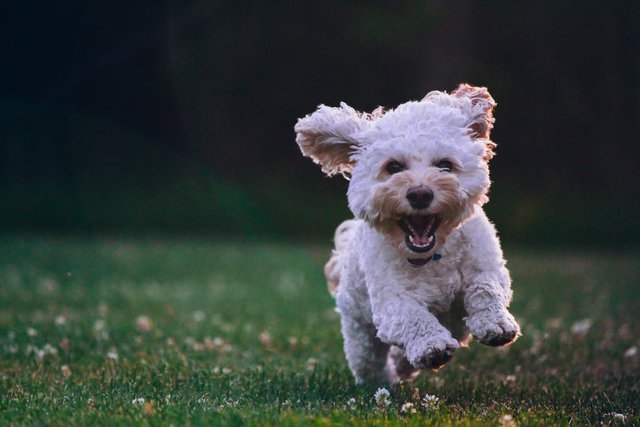 Unsplash
This is my entry for the @qurator Monday Missions... which this week is to tell a joke. Well, I do have more of a funny story to tell, I don't really do very good set piece jokes, I make wry observations and I ham it up with groaning "Dad" jokes... but I don't really do punch-line sort of things.
So, a funny anecdote it will have to be about one of my kids... and I might just fill out the rest of the post with a bit more father/parenting stuff so that the post doesn't end up being too much on the short end of things!
---
So, my oldest daughter is really into telling jokes from her joke book or the children's newspaper that she is so fond of... however, this story is more about the younger sibling. The young one (she is 3) is something of a cheeky monkey... much more so than her older sister used to be, and she really enjoys playing tricks on us and her sister... and she is definitely much more boisterous and loud, if quite a bit less agile and nimble.
So, she had recently taken to singing one of her favourite songs that she had been listening to quite a bit with Khan Academy Kids... which is the good old favourite, Bingo. I'll just include a clip of the song below for those of you who don't know the song (be thankful that you don't... although, by listening to it... you have joined the ranks of the cursed!)
So, as you now know... the song goes like this:
There was a farmer who had a dog
and BINGO was his name-oh
B-I-N-G-O
B-I-N-G-O
B-I-N-G-O
and BINGO was his name-oh.
... and you repeat it dropping a letter at the front each time (when you spell it...) and replacing it with just clapping.
However, our young one seems to have misheard it... and she would keep singing it:
There was a farmer who had a dog
and BINGO was his name-oh
G-I-N-G-O
G-I-N-G-O
G-I-N-G-O
and BINGO was his name-oh.
So, my wife pointed out that it was not spelled G-I-N-G-O... as that would mean that the dog would be called GINGO! So, some computation and thought goes on in the little brain of hers (the toddler, not the wife...)... and she starts singing:
There was a farmer who had a dog
and GINGO was his name-oh
G-I-N-G-O
G-I-N-G-O
G-I-N-G-O
and GINGO was his name-oh.
... HAHAHAHAHA... I guess you just had to be there!
---
So, I guess I now come to the part of the post where I blather a bit about some post ideas where I thought it would be cool to post about... but in the end, I couldn't really expand on the ideas to make a full decent post. This would be the perfect opportunity to group all of these little ideas together to make up a decent sized post of this Monday Missions entry!
First off the ranks is this version of Monopoly that I saw a while back at a physical toy store (remember those?). Now, Monopoly has ridden the hype train of pretty much every childhood trend in the last few decades... for instance, a Frozen themed version... however, isn't a Fornite version just a liiittttttle bit too far? After all, it doesn't even seem like a Battle Royale multiplayer shooter should even be anywhere in the same neighbourhood (haha...) as a real-estate themed capitalism gone wild game?
Ahhhhhhh... one of the defining moments of being a parent. When your child starts drawing vaguely recognisable blob people! Right number of eyes, arms, legs... and some hair... a nose and a mouth, and some weird perspective on the ears I think! Yep, that could pass for a person!... in fact, it is supposed to be me!
Something that I really get annoyed about as the father of two girls... is how all the cool clothes are only for boys still. Sure, I guess that the selection has grown out a bit since I was a child... but still, why can't girls wear Astronaut themed clothes? in blue?... Anyway, I don't care... I bought it anyway... and both my girls wore it until they got too big for it!
uuuuhhhhhh... okay, so this is the floor from our local Media Markt (an electronics retailer). I'm not really entirely sure how this is supposed to help with the 1.5 metre distancing... it is a touch confusing!... However, that is probably in line with much of the messaging these days.
Public Health messages need to be concise and unambiguous.... not fun!
Now, my wife thought that this was the most stupid purchase that I have made... and I do make some weird purchases at times. I have pretty damn weak hands... a violinist doesn't need powerful hands, just nimble ones... I"m playing the violin, not strangling and ripping it's head off!
Anyway, my wife is the jar-opener of the family... but I thought that getting this little tool would make me less dependent on her for opening the jars. A pretty useful idea in the Apocalypse times... we can't just have a single person who can access the food! It is the best thing ever... and my wife is now really happy to never be asked to open a jar! Even my kids can open jars now!
I suspect that my wife wants to try and use it... but doesn't want to admit that this is the best thing ever!

Upgoats by ryivhnn
Account banner by jimramones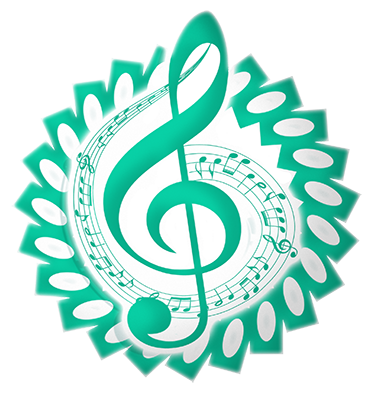 The classical music community (Subscribe at Steempeak and Peakd) at #classical-music and Discord. Follow our community accounts @classical-music and @classical-radio. Community Logo by ivan.atman