Den of Thieves Movie. A Nice Find On YouTube.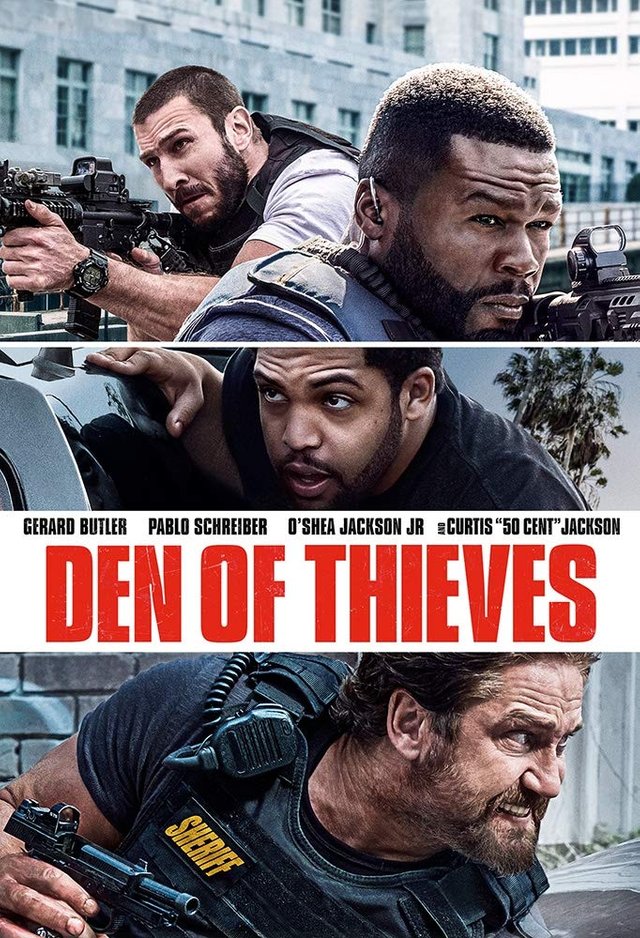 I don't usually look for a good full movie on YouTube but a chance browsing the other day led me to take a second look at the movie. The movie has a title of Den of Thieves and it is one of those good movies where though it has a popular lead actor, I miss seeing it the year it was released.
Den of Thieves is a crime story in the tradition of a good old movie starring Al Pacino, Robert De Niro. and Val Kilmer. This time Gerard Butler, Pablo Schreiber, O'Shea Jackson Jr., and Curtis "50 Cent" Jackson in the starring roles. It tells of a story between a crime group involved in well-planned bank heists and a dedicated cop. The irony of the story is that most of this crime group members have a beautiful family life while the dedicated officer has marital problems due to his personal demons and lifestyle choices.
The action is very entertaining and this movie has a good story line. You will also love the gun fighting at the end. It has a twist on the end that I choose not to reveal here as it may act as a spoiler.
If you are like me that haven't watched it on the year that it was released. Then it's time for you to enjoy the movie.