Bloody Carrie / Carrie sangrienta.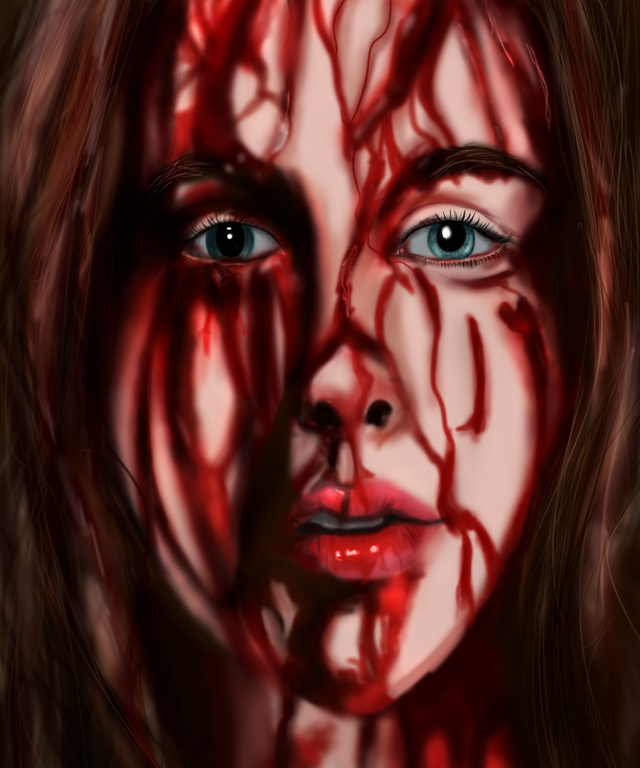 Surely you will have seen this movie either the most recent version or the oldest version or maybe you will have read the book (which I recommend much more than the movies, in fact I love Stephen King's novels more than the screen adaptations) However I do not detract from this movie called "Carrie" she is a teenage girl who has a very noble heart, but her life is a hell, both at home and at school, from my point of view her mother is completely insane, the thing is that Carrie is a character that goes from being a shy and introverted girl to being the cause of the misfortune of many people, destroys everything around her and fills with anger and revenge, it is also worth noting that Carrie has a "gift Extraordinary that is telekinesis. I like this story a lot because I can fully understand this character since she goes through that stage of bullying which at some point in my life I also went through, this time I will show you a drawing I made of her, after all the chaos that causes her face was almost completely covered in blood and her look of shock with dilated pupils, I love, it is a beautiful scene to capture.
Seguramente habrás visto esta película ya sea la versión más reciente o la versión más antigua o quizás habrás leído el libro (el cual recomiendo mucho más que las películas, de hecho me encantan más los libros de Stephen King más que las adaptaciones en pantalla) sin embargo no le quito merito a esta película llamada "Carrie" ella es una chica adolescente que tiene un corazón muy noble, pero su vida es un infierno, tanto en casa como en el colegio, a mi punto de su vista su madre está completamente enferma, la cosa es que Carrie es un personaje que pasa de ser una niña tímida e introvertida a ser la causante de la desgracia de muchos, destruye todo lo que la rodea y se llena de ira y de venganza además cabe destacar que carrie tiene un "don" extraordinario que es la telequinesis.
Esta historia me gusta mucho porque puedo entender completamente este personaje ya que ella pasa por esa etapa de bullying por la cual en algún momento de mi vida yo también atravesé, en esta oportunidad les mostrare un pequeño dibujo que hice de ella, después de todo el caos que causo su rostro quedo casi completamente cubierto de sangre y su mirada de shock con las pupilas dilatadas me encanta, es una escena para capturar muy hermosa.
Source
Process / Proceso.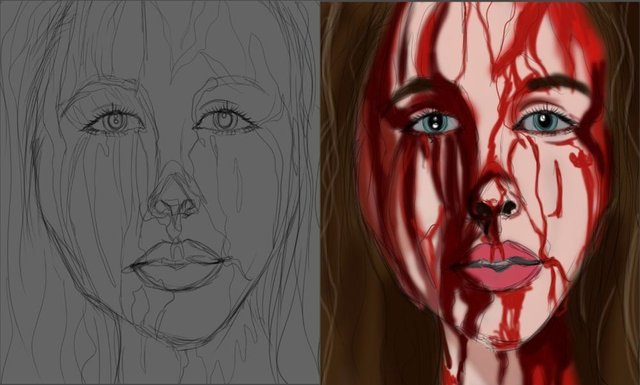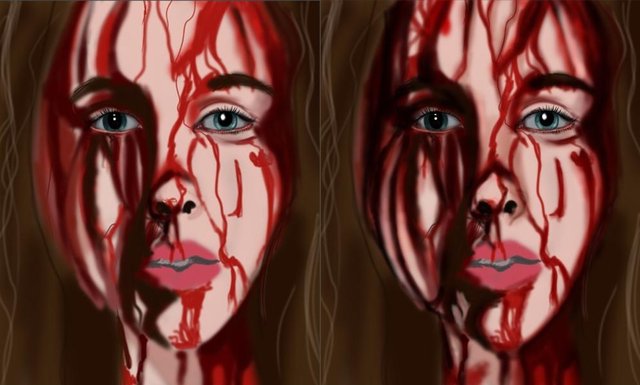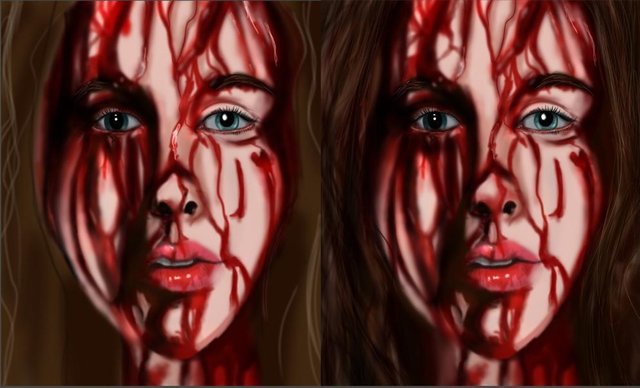 Final result /Resultado final.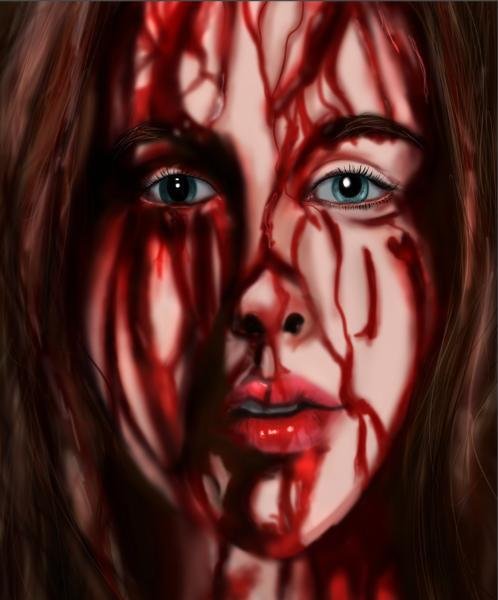 Complete process / Proceso completo.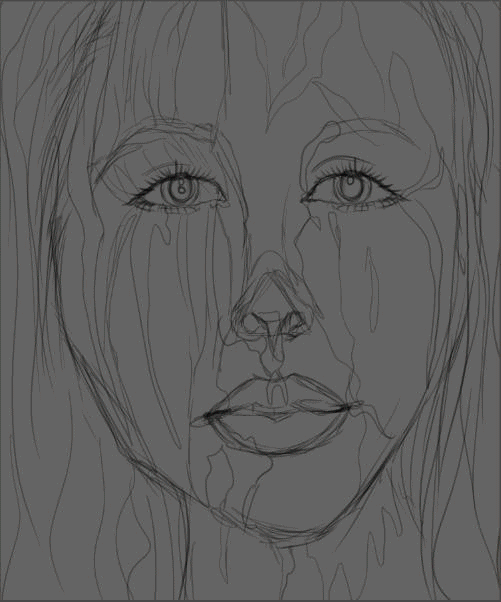 The materials i used were:
Medibang Paint Pro
huion h610 pro v2
Los materiales que usé fueron:
-Medibang Paint Pro

Previously published in Hive / Anteriormente publicado en Hive.