How many eyes do you need? /¿Cuántos ojos necesitas? Illustration by Alejandra Her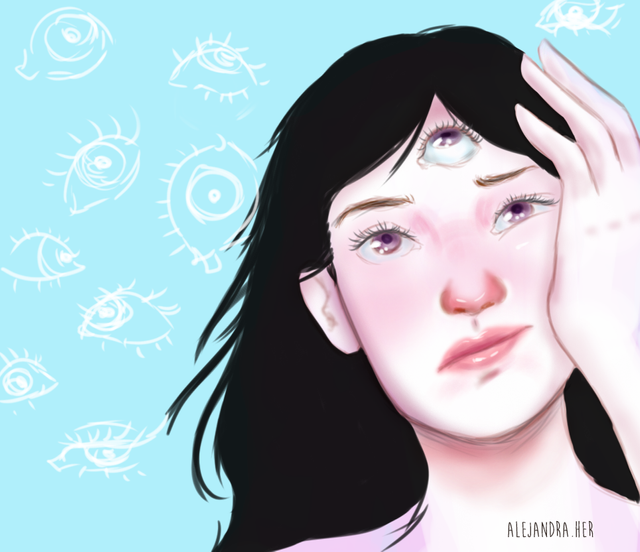 Sometimes the third eye fails, the fourth, the fifth. All the eyes we have, fail. Those of the head, those of the hands. The eye of the heart never fails. Sometimes we put a bandage on that one.
So there are the eyes of those who love us, observing everything. But only that, they see from outside, they cannot interpret the images for us.
I'm tired of my eyes failing, fortunately, I'm stripping my bandages, and when I see realities, like her, I'm bored.
---
Versión en español
A veces nos falla el tercer ojo, el cuarto, el quinto. Nos fallan todos los ojos que tenemos, los de la cabeza, los de las manos. El ojo del corazón nunca falla. A ese a veces le ponemos una venda.
Allí están entonces los ojos de quienes nos aman, observando todo. Pero solo eso, ven desde afuera, no pueden interpretar las imágenes por nosotros.
Yo estoy harta de que me fallen los ojos, por fortuna, me estoy despojando las vendas, y cuando veo realidades, como ella, me aburro.
---
The illustration process
Digital sketch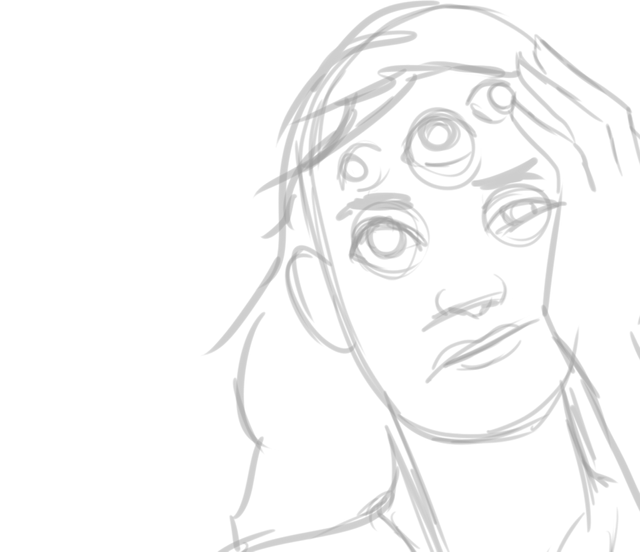 Base colors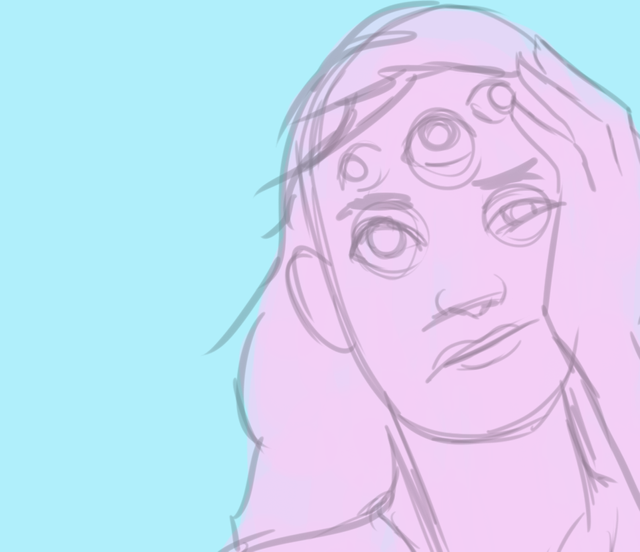 Details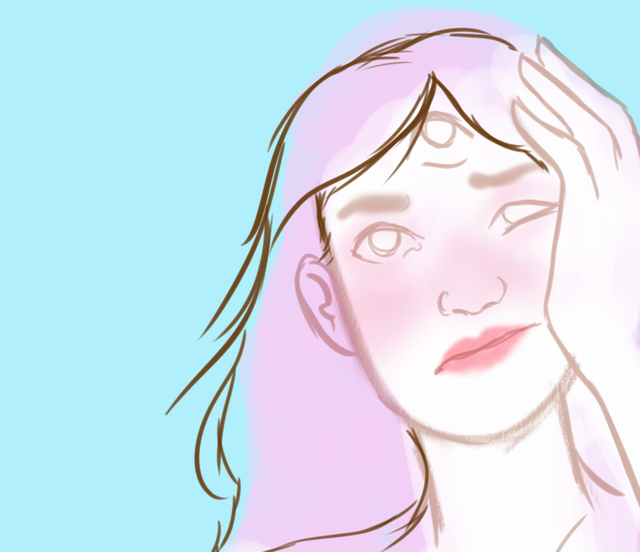 More details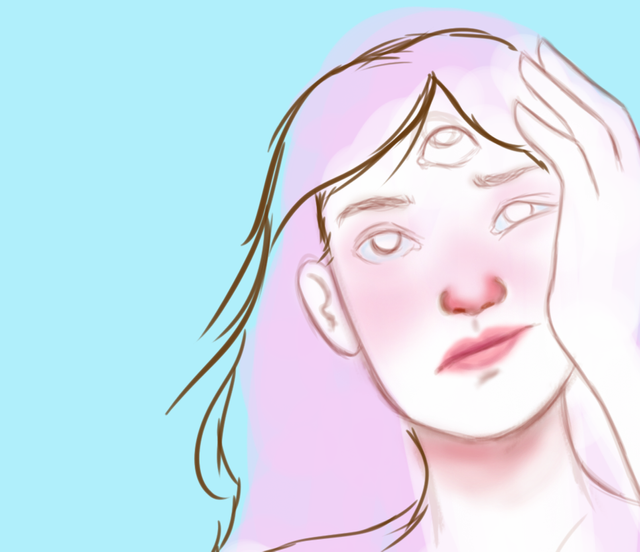 Hair and light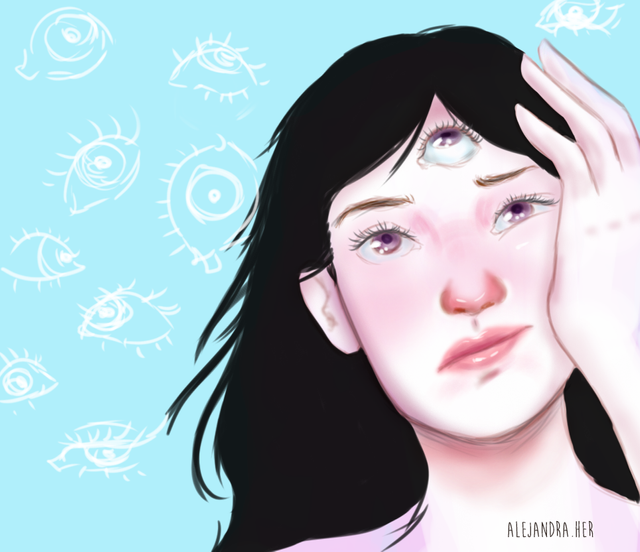 ---
---
---
---