Health diarygame|| How I care about my health today (26/01/2023)
---
---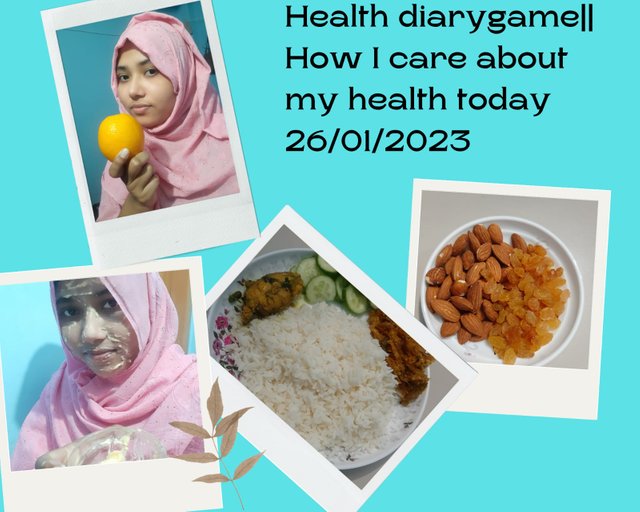 Hello, I hope by the grace of Allah you are all well, living a healthy and beautiful life, thanks to the blessings of all of you I am also well by the grace of Allah Alhamdulillah,Today I will discuss about my daily physical and mental health which is my daily routine. My presentation today will become very important in your daily life, which will inspire you to stay healthy."Steem4Nigeria community" organized by @steem4nigeria & @eliany Thank you very much for organizing a very nice contest,I learned a lot here,let's start today's art.
Morning Health Activists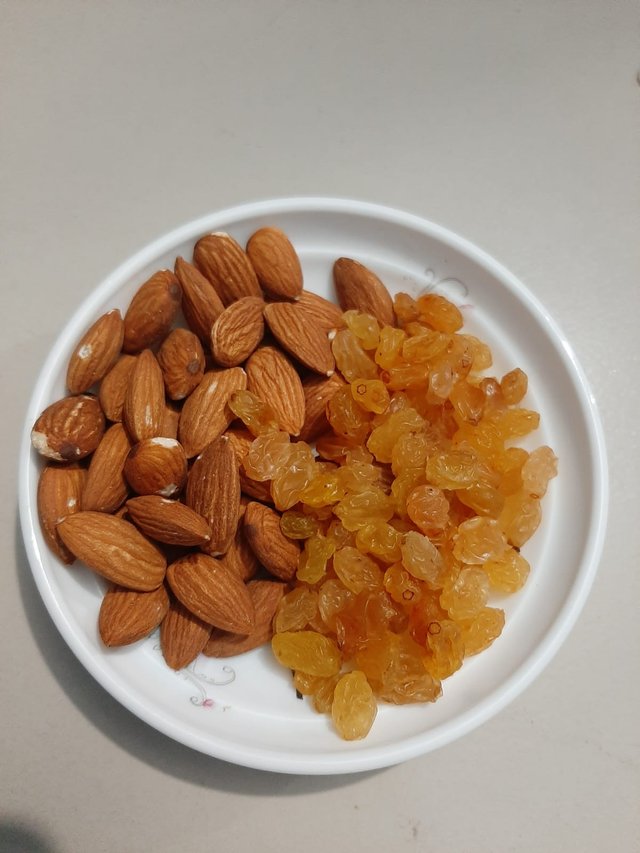 Kadbadam kichmich is my favorite. I eat kadbadam every day and feed it to my daughter by blending it in a blender and mixing it with boiled apple.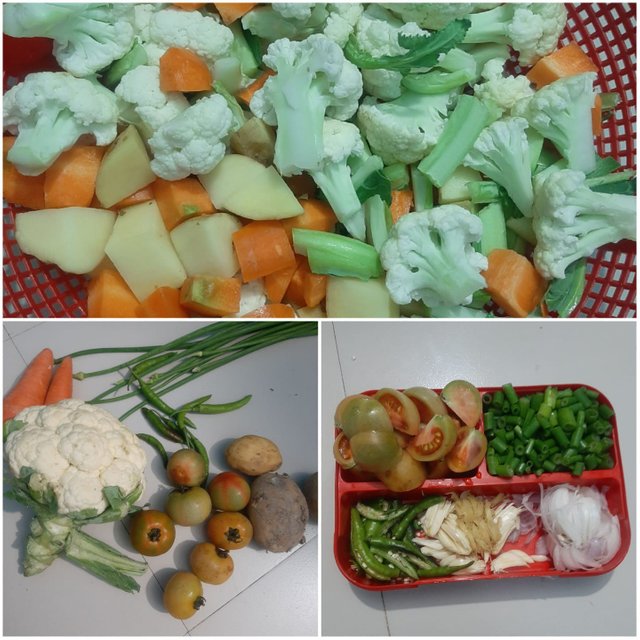 By eating vegetables I get energy increase in my body.So vegetables are my favorite.I love to take care of my daughter. She eats my vegetable cooking.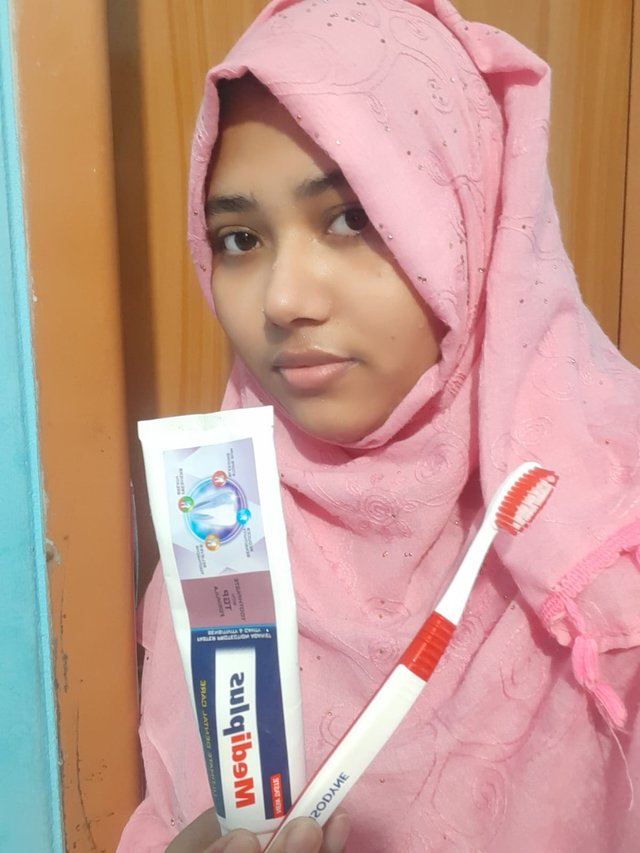 I like to take care of my teeth using Medipras and Sensodyne brushes as my daily morning routine.
My daily routine starts when I wake up in the morning. This morning I woke up at 6.15 am, my daughter slept very late in the night so I didn't want to get up in the morning but I got up. Then I did my morning routine before getting out of bed. Then I boiled eggs for her. After I brush, wash my hands with Mediplus toothpaste and freshen up, I heat water and feed my daughter with eggs. I eat half a liter of water in the morning with walnuts and raisins. I am able to save my energy for the day. Then I love to cook my vegetables for lunch. Today I cooked broccoli, potatoes and fish, after cooking curry I boiled apples for my daughter along with peanut curd and cyrillac. And after cooking I bathed my daughter and I also took bath.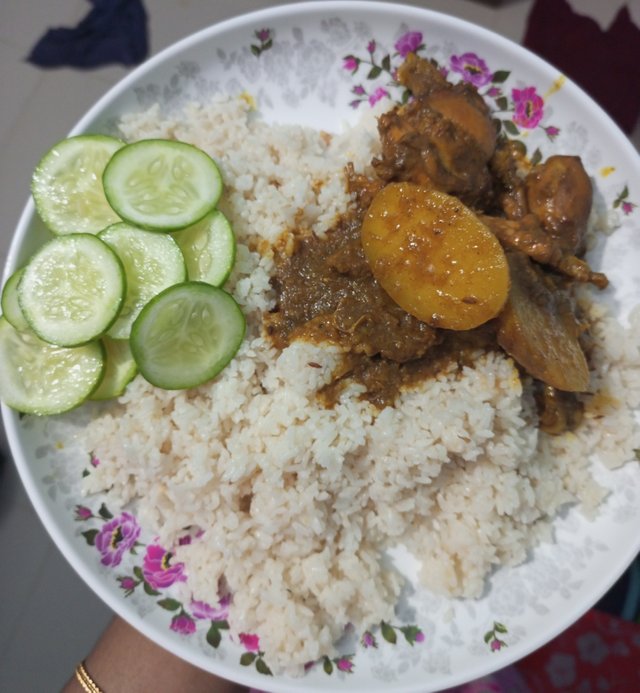 also love local chicken meat poola so I think it is good and complete healthy food for me. My daughter likes it too.
After showering, my husband and I ate together. Today was my husband's day off so we planned to go out. Then we got ready and went for a walk in front of a nearby national parliament. We spent the whole afternoon and evening in the park. There we walked a lot with my daughter. My daughter left my hand alone. Being able to walk and run alone felt a lot of comfort and well-being. Went there and took care of our brain. Brain developed. Enjoyed the weather outside. Then took lots of pictures.After taking pictures we walked a little further. Then I sat there and fed my daughter cerelak, then I ate roncha, sat down and ate almonds, ate almonds,drank water, and cut off the weakness of walking and felt good.Then we headed home.I crossed the road by rickshaw and got down at the gate of the house.On the way, my daughter fell asleep so I put her to bed. Then took some rest and cooked healthy food like polao and desi chicken meat which we will eat at night.
Rest & Skin Care for Night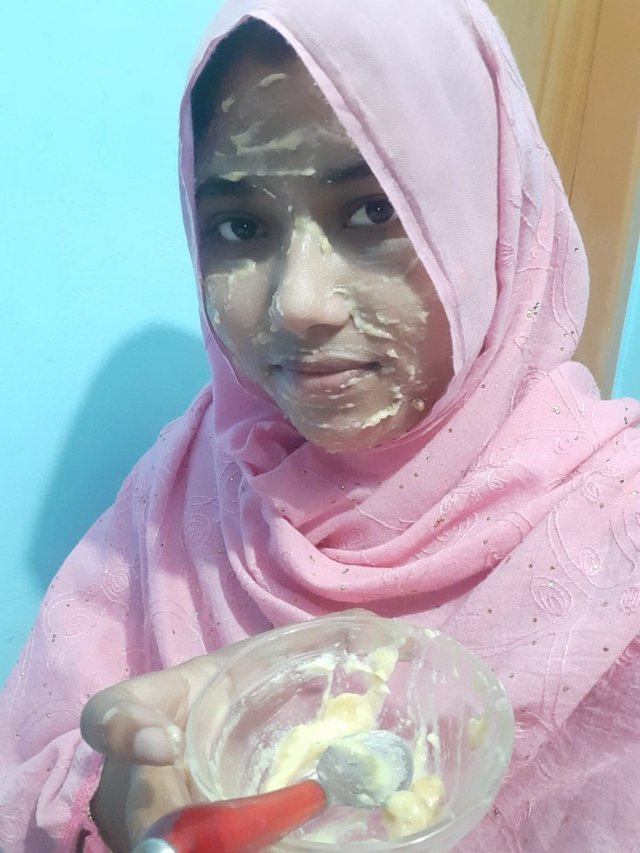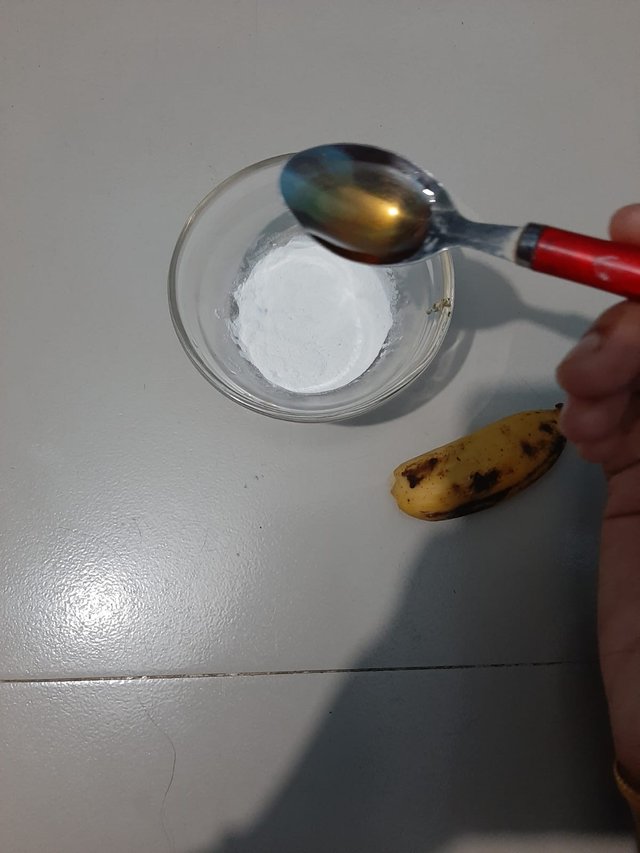 Our great creator, our Lord God created this night to sleep. So we sleep at night. We all ate dinner.Then I washed my hands with soap to remove the oiliness. Then I blended one spoon of rice flour, half a banana and one spoon of honey together to make this face pack. It brightens the skin a lot, I use this face pack regularly. It can be applied on face, neck, hands, feet etc. It helps to clean and brighten the skin.Then after brushing, I put the baby to sleep.Then we fell asleep.

Photography description
| Class | photography |
| --- | --- |
| Device | Tecno spark 48 Ultra sensing camera |
| Photographer | @jannatmou |
| Location | Dhaka |
Thank you for reading my wishlist & article blog .Stay safe, stay happy new year
---
---

https://twitter.com/MJannatmou?t=hLsfe_ZN1XWr_ZWbdQLEng&s=09
---
I am inviting three of my friends on my behalf @suboohi @tocho2 & @pea07
---
---
---
---