🌷It is a different feeling while visiting the Mujibnagar Memorial. || @beautycreativity 10% beneficiary by ripon40
Assalamualikum
---
Hello..!!
My Dear Friends,
This is @ripon from 🇧🇩Bangladesh
---
It is a different feeling while visiting the Mujibnagar Memorial.
The 05th December, 2022
Monday
---
---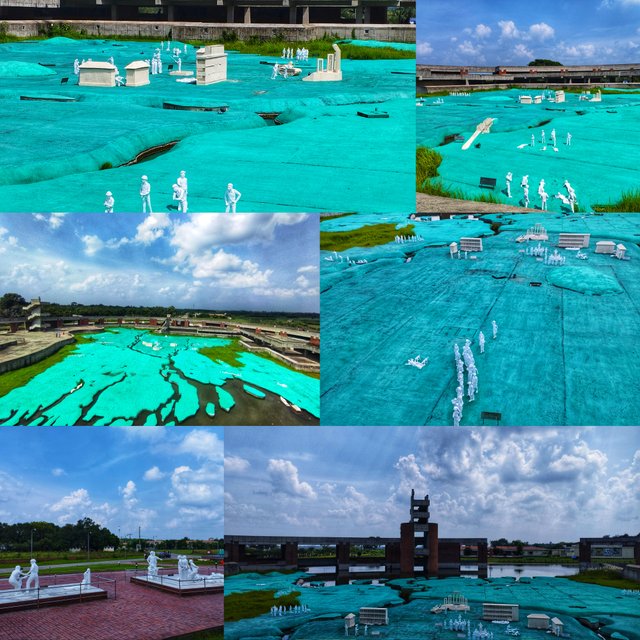 By @ripon40
Camera 📸 smartphone
https:https://w3w.co/presets.meanest.relayed


---
---
It is rare to find a person who does not like to roam. I also like to travel a lot. Ever since my childhood, I loved to travel to different places with my friends. I had some friends who also love to travel. If it is similar to the wants and needs of friends, then there is no question. The mind wants to go where the eyes go, the mind just wants to run around and enjoy the unknown scenes in different places.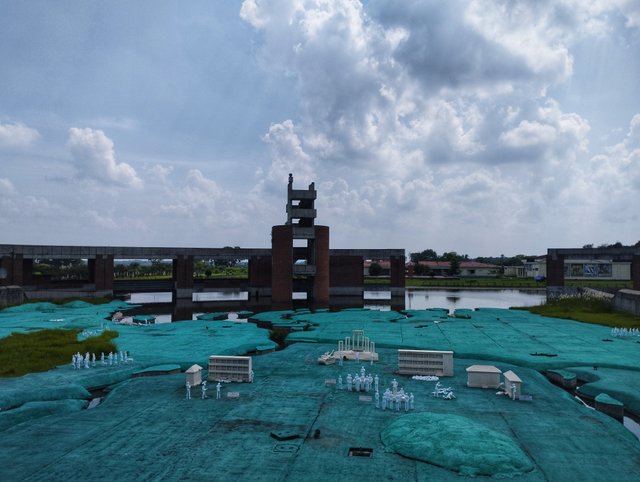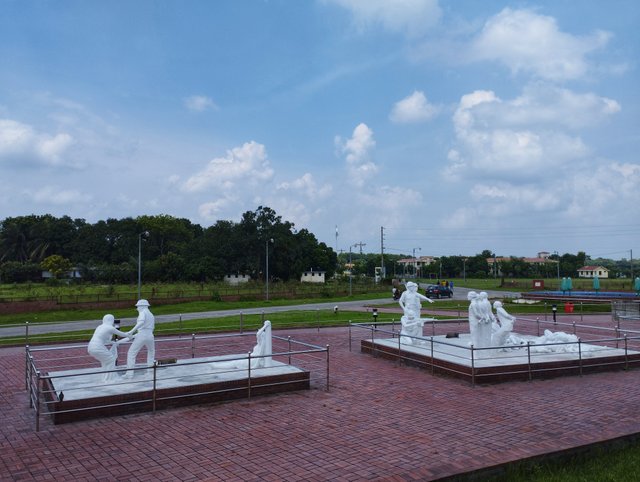 By @ripon40
Camera 📸 smartphone
https:https://w3w.co/presets.meanest.relayed


---
---
The present Mujibnagar Memorial is located in Meherpur district, earlier included in Kushtia district. It's been a long time since I went out with my close friends from school. Being together does not happen as everyone is staying at different places in their own busyness. So we all decided that the few friends we would get together would go somewhere together even if there were no two of us. Many of them did not go to Mujibnagar Memorial in Meherpur. Since I didn't go either, we decided to leave for Mujibnagar around ten in the morning.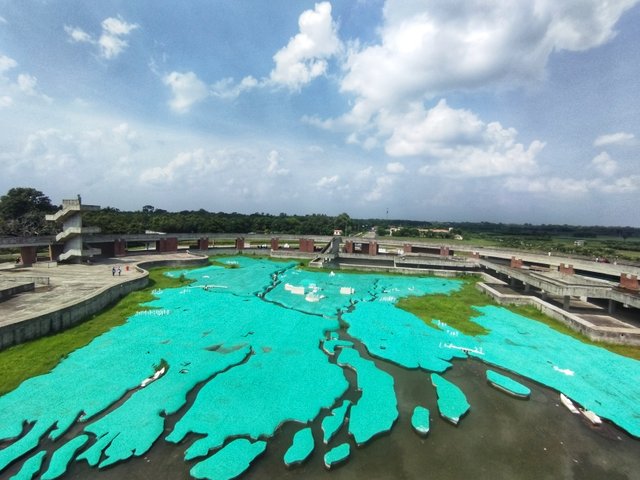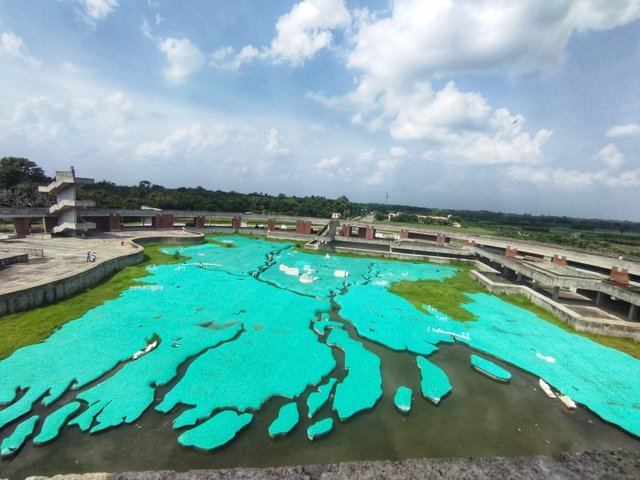 By @ripon40
Camera 📸 smartphone
https:https://w3w.co/presets.meanest.relayed


---
---
Everyone got together from the Kushtia city bus terminal and talked to them about the bus from Kushtia to Meherpur and we booked seats for 6 people in the front. Two of them do not like to take the bus, especially when they get on the bus, they have a lot of problems. They wanted to go to CNG but no CNG was agreeing, so now they have to go by bus. We all boarded the bus around 11:00 and left for Meherpur. Never been to Meherpur but the fertility of the land and lush greenery of Meherpur was very beautiful. I sat by the window and enjoyed the atmosphere. Who does not like to enjoy new surroundings. I liked it very much the road condition was a bit bad but the atmosphere was enjoyable.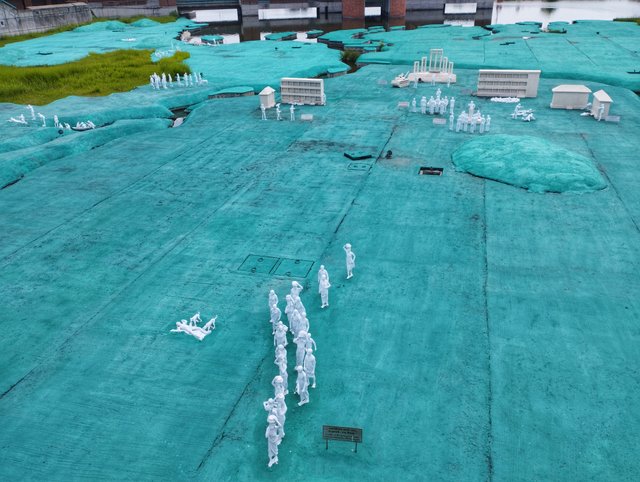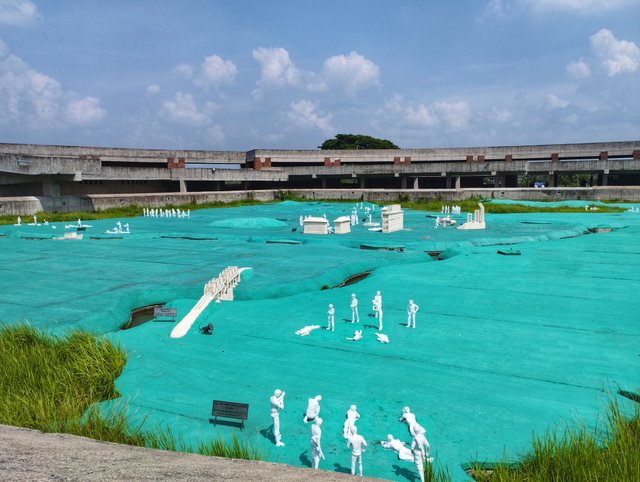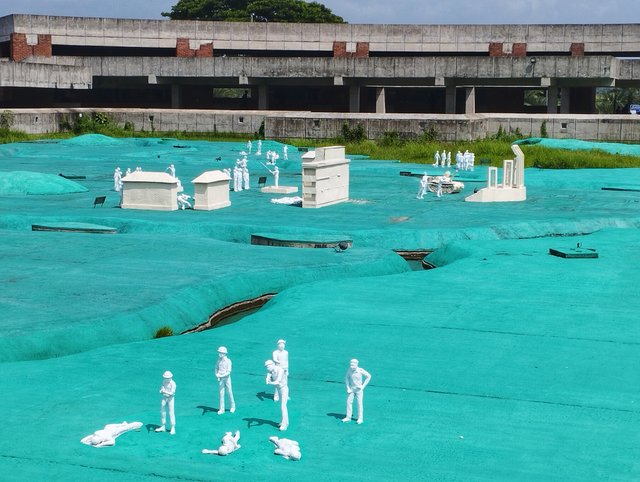 By @ripon40
Camera 📸 smartphone
https:https://w3w.co/presets.meanest.relayed


---
---
We reached Mujibnagar city at noon time. After reaching there, we got off the bus and hired an auto and left for Mujibnagar Memorial. It took 25 minutes to go by auto. After we reached the gate of the memorial, what I liked the most was the view of the mango orchard. Rows of mango orchards look really beautiful. It was very hot in the afternoon, since there are many mango trees inside the Mujibnagar Memorial, the atmosphere was cold. I bought tickets at the gate. The day was a holiday on Friday and many people came here to enjoy their beautiful moments. Mujibnagar Government was formed on 17 April 1971. It was the first government to be formed after Bangladesh became a state. Here the map of the liberation war and various memories of the battle scenes are depicted. I will share them in the next episode, I hope you will like the story of my moments.
---
---
Thank You Everyone
---
---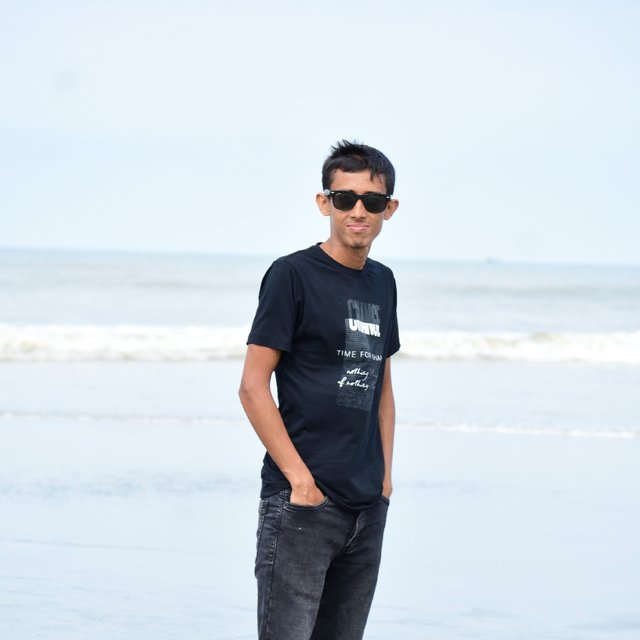 I am Md. Ripon Mahmud. My Steemit account is @ripon40. I am a Bengali and I am proud to be a Bengali. I love Steemit a lot. I love reading, writing, blogging, photography, music, recipe die. I love to travel. My biggest strength is that when I get angry with someone I easily forget.
---
---