Beauty Of Creativity - Hourglass ( A Sand Watch )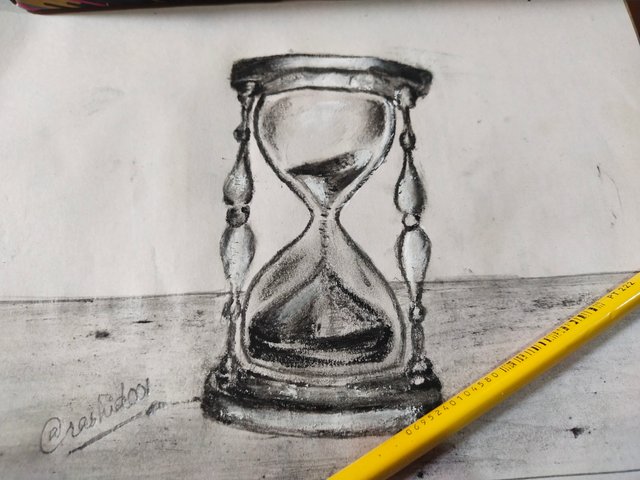 Greetings to all member Beauty Of Creativity Community
I Hope you all are well and enjoying life .
The item I chose for the drawing today is an hourglass ( Sand watch). It was used in the old days to estimate their different hours and times because there were no digital watches at that time. I found it very interesting and I decided to make a drawing of it.Because I have only seen it in museums and historical photographs.
The use of sand in it and its structure is also an indication of human life that this life gradually decreases like the sand in the upper part of the clock.
The items I used to make this drawing and the different steps that this drawing went through The details are as follows
All the steps I took while making it on a piece of paper, I have shared in this post in pictorial form

Meterial
Drawing Paper
Pencil
Poster Color white
Paint Brushes 🖌️
Water

Process
Step 2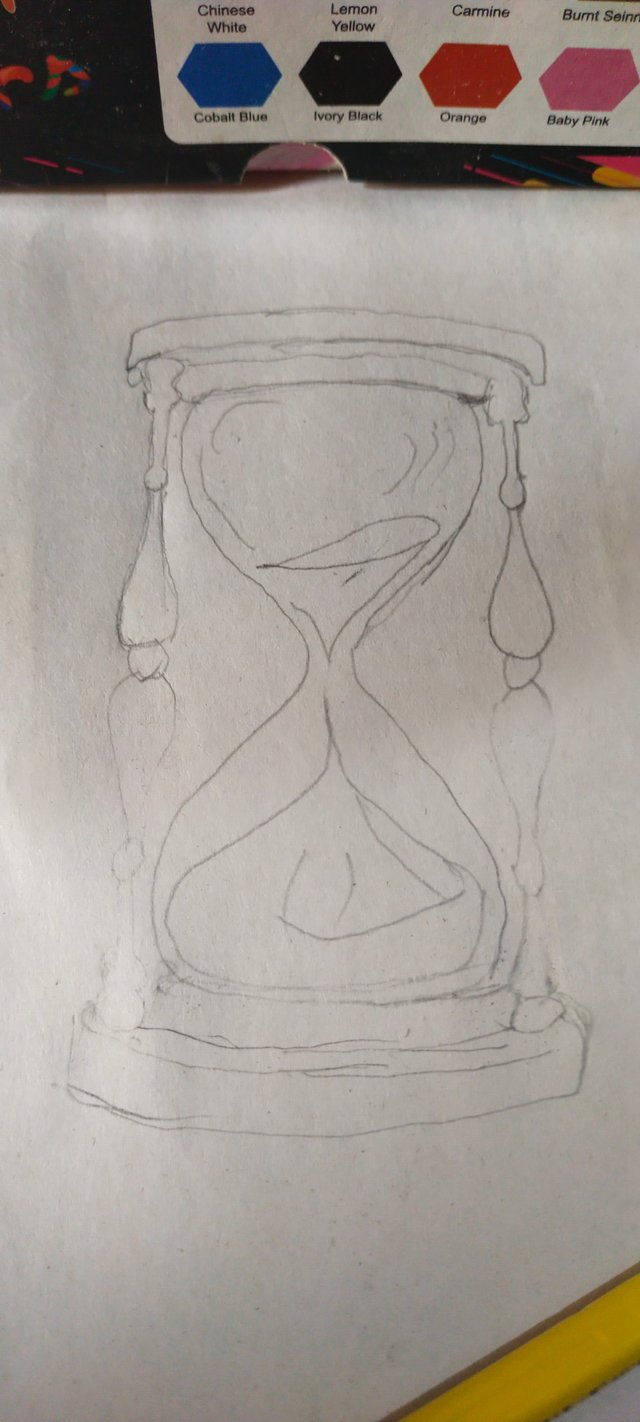 Step 1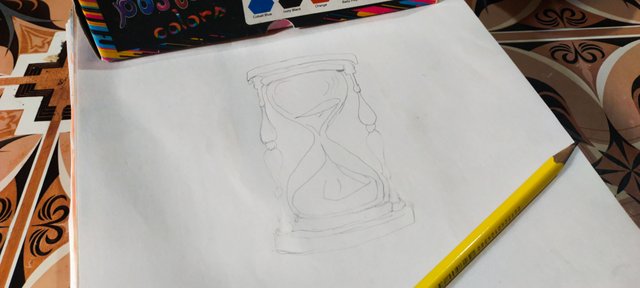 Step 3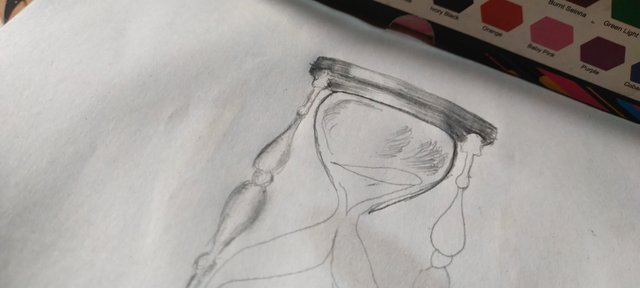 Step 4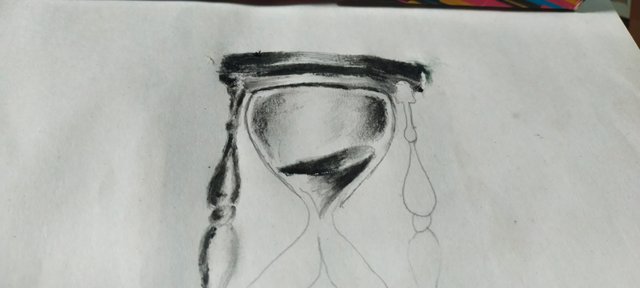 ---
Step 5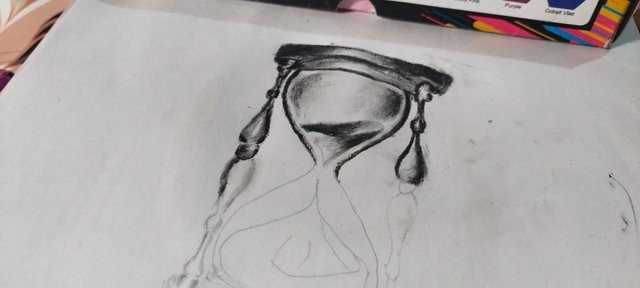 Step 6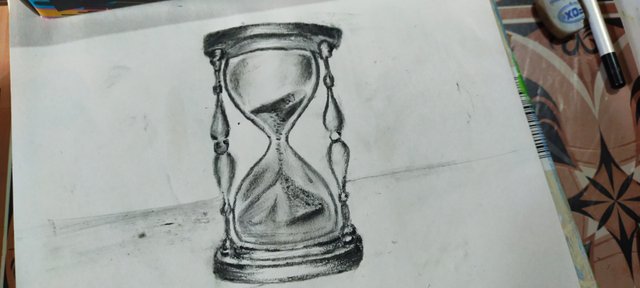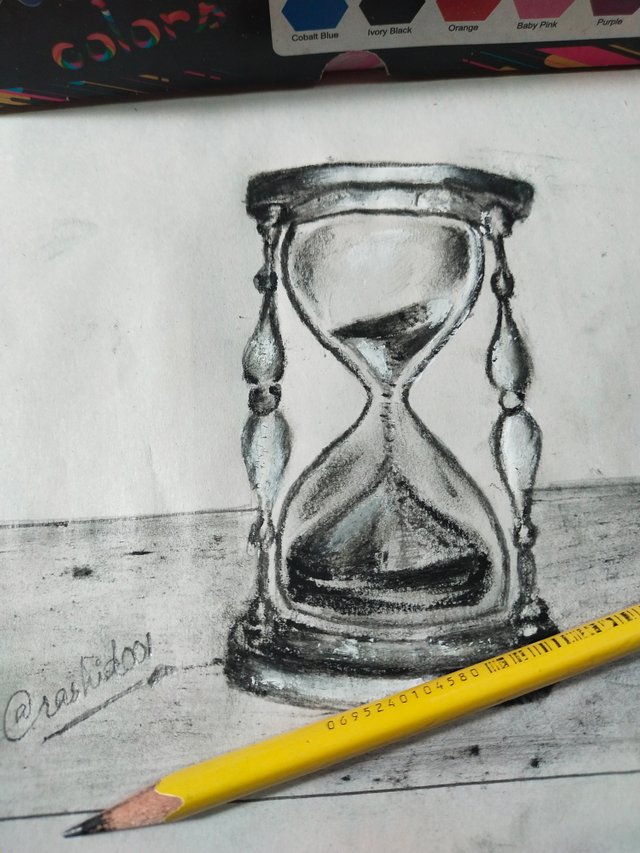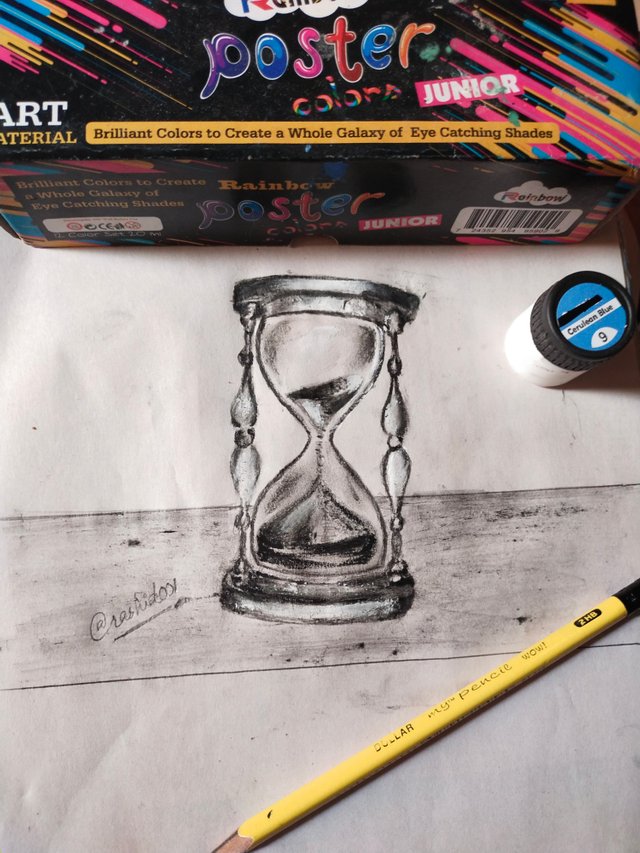 You can express your opinion through comments.
I'd love to know your thoughts about my drawing.
Thanks
Stay Blessed ❤️
Yours @rashid001