InkTober 2021: Day 20 - Sprout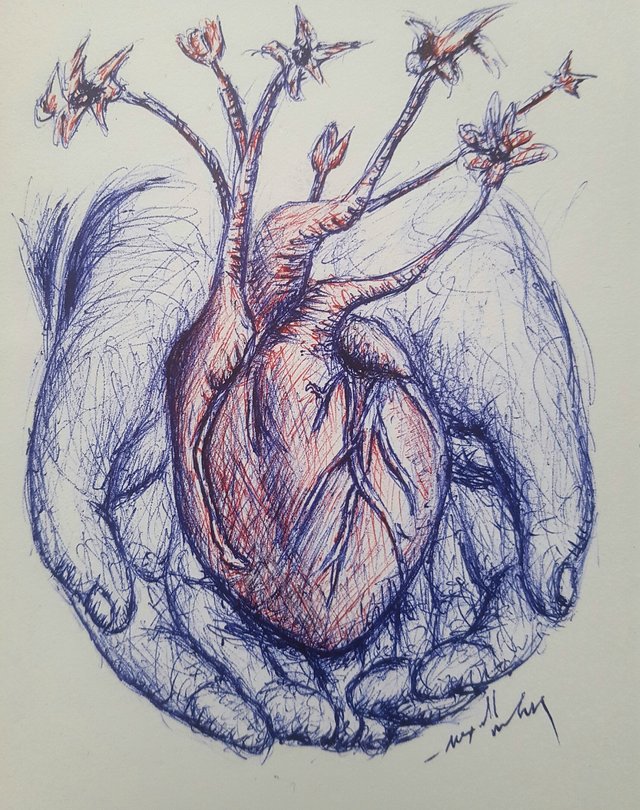 Hello everyone!
Today, I want to share with you my new artwork for InkTober 2021 drawing challenge day 20 with the theme "Sprout".
The work depicts a hand holding a heart delicately like an egg or a baby as a precious substance. The heart appears to be growing with various sprouts from different angles.
The work was done with a blue, black and red ballpoint pen on a cardboard paper. Scribble style was used to work on the hand while cross hatching style was used for the heart.
Below are my step-by-step processes: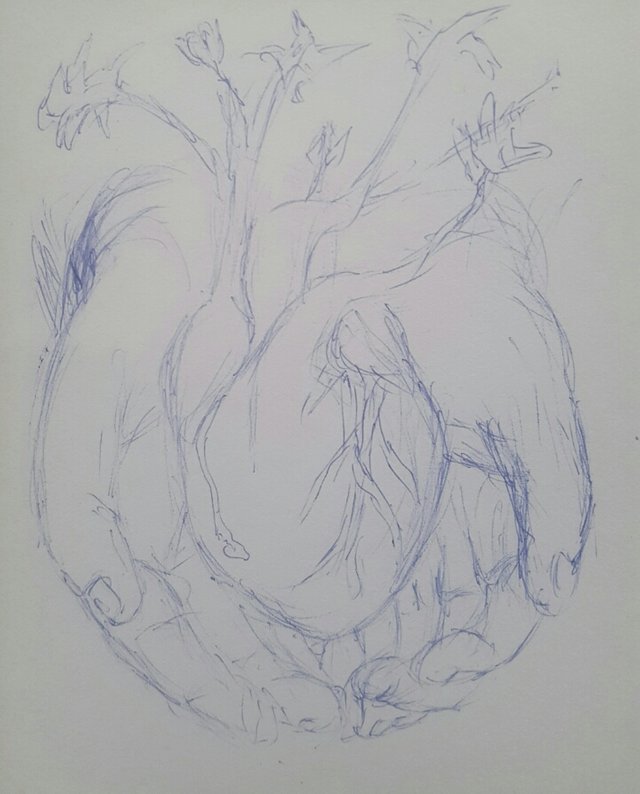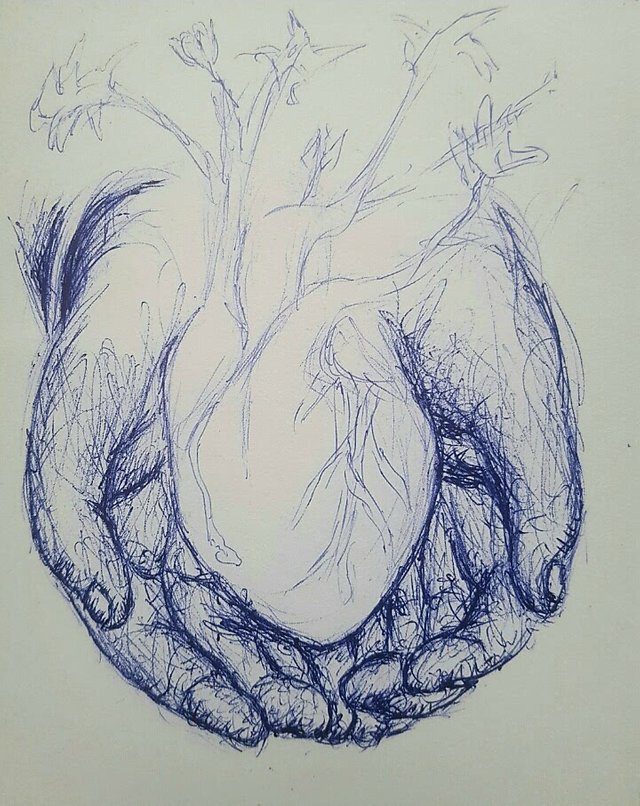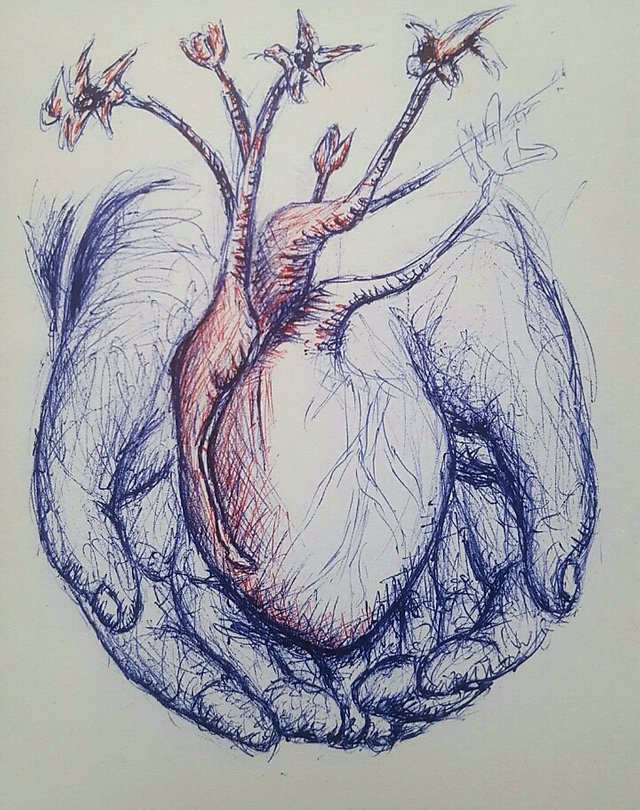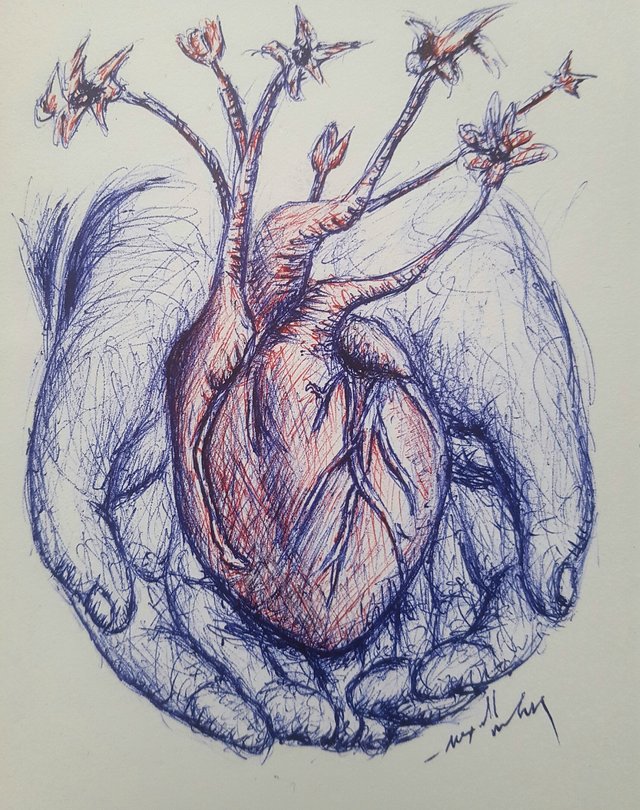 Thank you.