sunset photography in the rice fields.
Hello photographer friends, how are you, I hope you are all well, if anyone is sick, I wish you a speedy recovery. Well, friends. On this occasion, I want to share with you about photography when the sun starts to set. I took this photography from the nearby rice fields. With my village, I hope this photography will please all of my friends.
---
(1)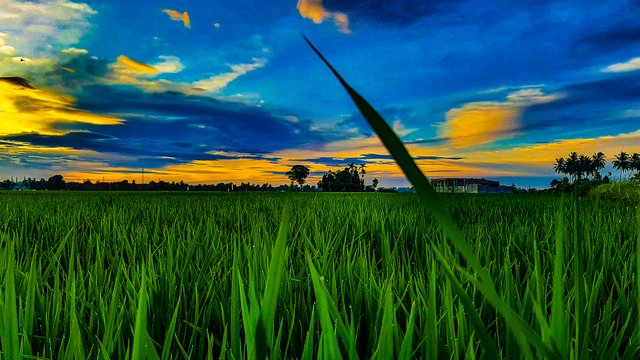 ---
(2)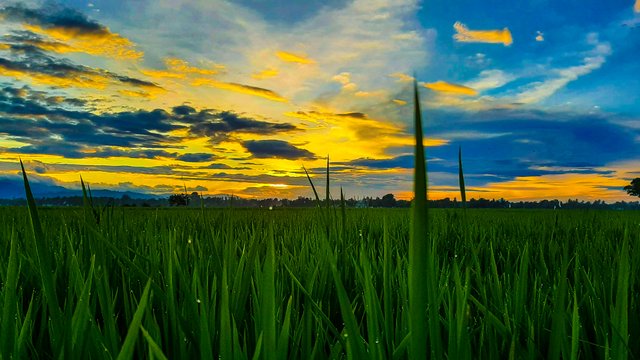 ---
I took this photography Yesterday while playing in the fields, I saw the atmosphere in the rice fields at sunset was very beautiful so I took my Samsung Galaxy A50 smartphone to capture this beautiful atmosphere for me to share with all of my friends.
---
(3)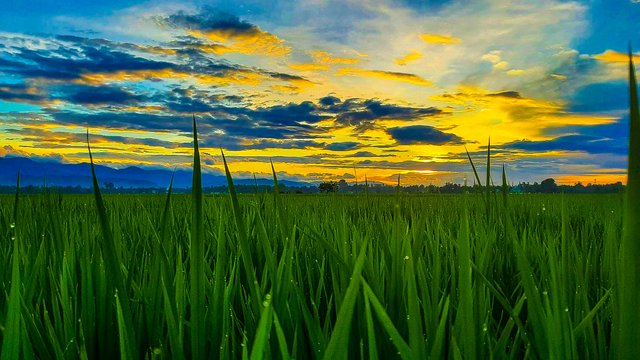 ---
(4)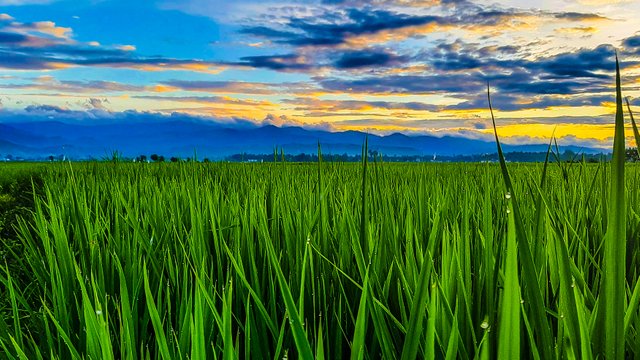 ---
so that this sunset photo looks perfect, I apply it with very green rice. This rice is very fertile, all the rice in this rice field is all fertile, and this rice field is located on Jalan Lenn, "Brigeun" Village, Pidie Jaya Regency.
---
(5)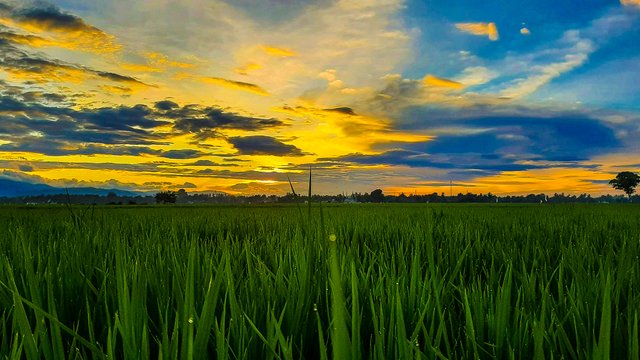 ---
These are just some of the pictures that I can give on this happy occasion. I hope all friends like the pictures that I share, please support me so that I can be more enthusiastic about sharing photography in the future, sorry for all the shortcomings, see you next time.
---
I thank the admin, curators and moderators, and also to all my other friends, good luck always, see you in the next post.
---
° regards : @irwandisamudra🙏
| ° 📷 Camera | samsung galaxy A50 |
| --- | --- |
| Android | 11 |
| Edits | snapseed |
| Location | Aceh, indonesia |
| Photographer | @irwandisamudra |
---