Mushrooms on Charcoal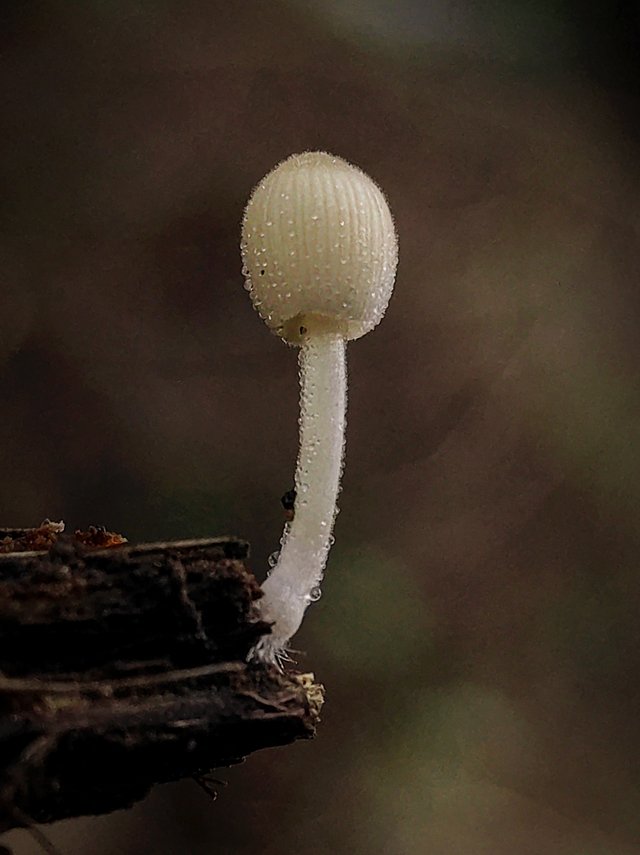 Hi beauty lovers, I came with Coprinopsis tigrinella to participate in sharing beauty in this beautiful community.
The dew that covered the mushroom made me have to use an additional camera to get details of the beautiful morning. The smartphone that I use is only capable of capturing images as you see them. I also need advice from photography lovers for the development of my portrait talent in the future.
Click this picture I immortalized in BC as my contribution as a new member in this community. I am very happy, moderator has given me a place here. Hopefully, I will be more active in sharing the beauty that I experience in my nature. Thanks moderators.