Large Mason Wasp (Abispa) | 10% Beneficiary to shy-fox
Hi everyone! Allow me to come up with my recent shots of Large Mud-nest Wasps, also known as Large Mason Wasp. This wasp is very well known as an insect that is capable of building mud pot-shaped nests in sheltered areas. I bet you often see the nest of this wasp around you that is formed by a number of mud cell chambers. It stores its prey in the cell chambers. After eating all caterpillars, the larva turns into a pupa, then after a period of time, the pupa becomes an adult, that how this wasp maintains the life cycle.
Large Mason Wasp (abispa) has a long antenna on its head and legs are orange-yellow in colors while the thorax is black with an orange-yellow triangle shoulder. As you can see, its abdomen is segmented with orange-yellow and black. Mason wasp is categorized into a solitary wasp, harmless to humans, and rarely sting. Large mason wasp belongs to the family Eumeninae, in the genus Abispa.
They are large wasps and of course they will sting. However, we found that these wasps are not aggressive (some other wasp species are aggressive). Every time the wasps flied close to us, we kept motionless and they just circled a few times and flew away.source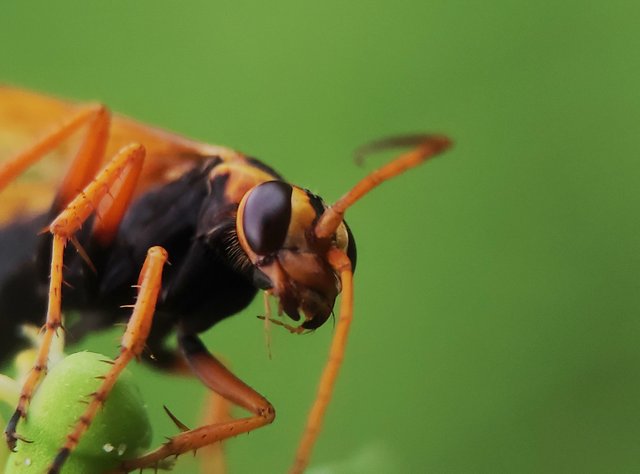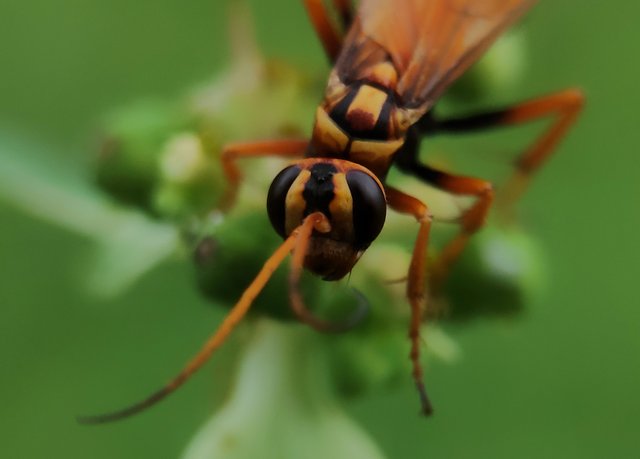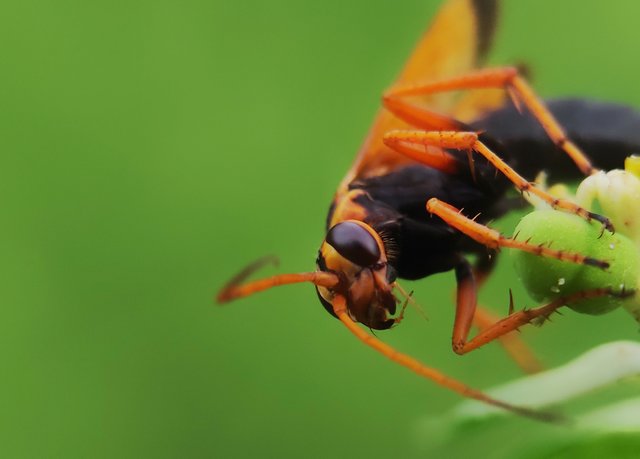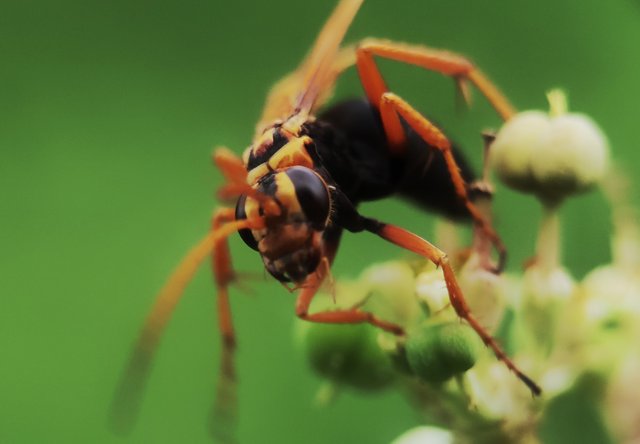 ---
| Camera | Smartphone Xiaomi |
| --- | --- |
| Category | Insect Photography |
| Lens | Lensbong Macro/Modified Macro lens |