Beauty of Nature : Morning Mushrooms | 10% Beneficiary to shy-fox
This morning, before I went to work, I took a little time to have a morning walk around the neighborhood, intending to find something interesting to be shot. It's a cloudy morning and the wet was all around. I wish I could find birds on the tree or on the rooftop as they used to spend time up there but I saw no bird this morning. By the time, I made a straight walk and I sighted right in front of my neighbor's house, on the chopped tree, a group of mushrooms was growing. Since I did not find any mushrooms these days, I was extremely thrilled seeing some of them up here and instantly tempted me to take the shots with my DSLR.
I managed to take from any proper angles so I could perceive the different looks of these mushrooms. I assume these mushrooms are inedible fungi and bad to consume. Besides no one cares about them, except me who need their pictures, and from them, I can know the beauty of nature is limitless and nature just revealed its beauty to me thru these mushrooms.
A mushroom or toadstool is the fleshy, spore-bearing fruiting body of a fungus, typically produced above ground, on soil, or on its food source.source
---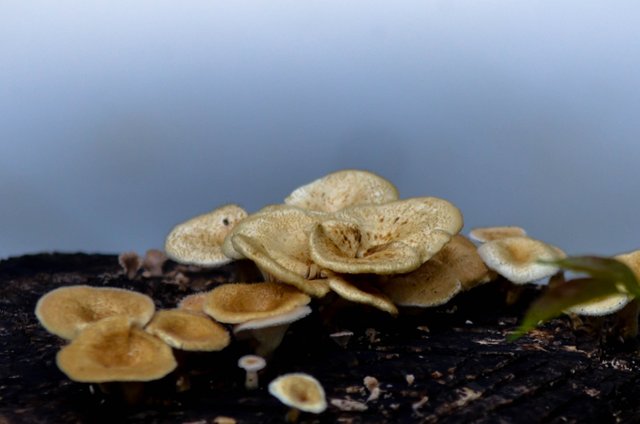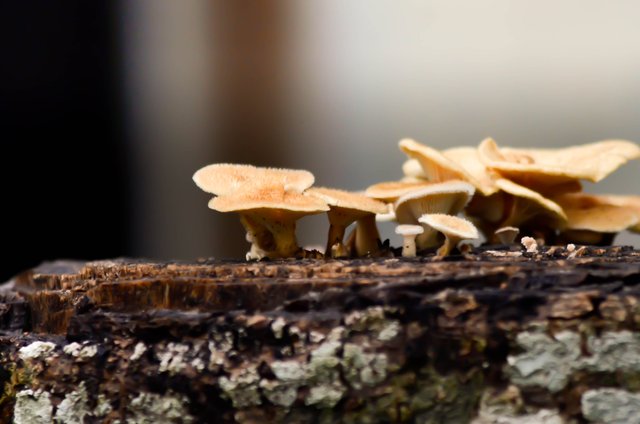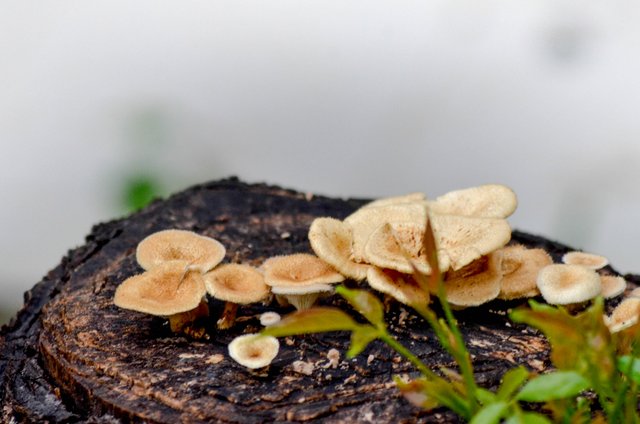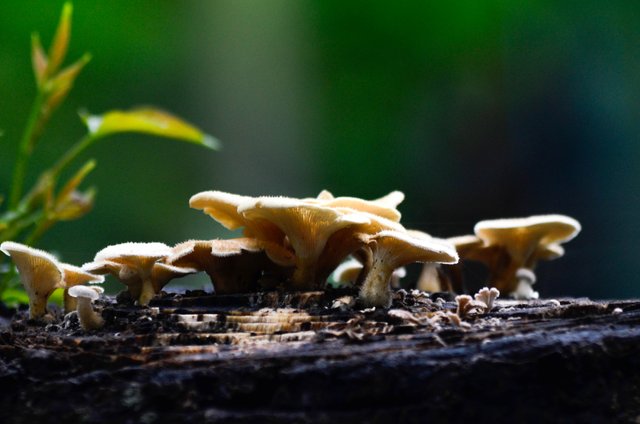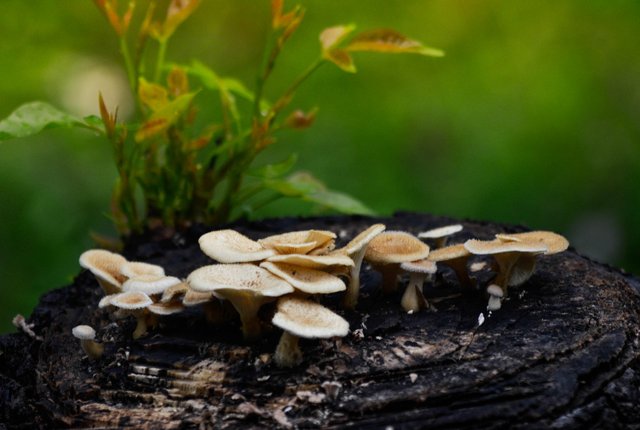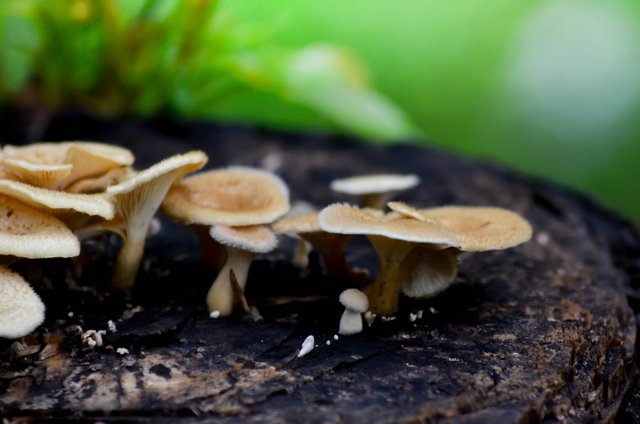 ---
| Camera | Nikon D7000 |
| --- | --- |
| Category | Fungi Photography |
| Lens | Tamron Tele-Macro 70-300 |