Benefits of siwak (arak wood) for oral health
People in ancient times used siwak to maintain oral health and teeth long before using or getting to know toothbrushes and toothpaste, it turns out that siwak contains many properties which are a shame if not discussed, in Islam the religion brought by the people of the Prophet Muhammad SAW is highly recommended siwak for oral hygiene
---
Orang zaman dahulu menggunakan siwak untuk menjaga kesehatan/kebersihat mulut dan gigi jauh sebelum menggunakan atau mengenal sikat gigi dan pasta gigi, nyata nya siwak banyak menggandung manfaat yang sayang bila tidak di bahas, Dalam islam, agama yang di bawa oleh Nabi Muhammad, sangat di anjurkan menggunskan siwak untuk kebersihan gigi dan mulut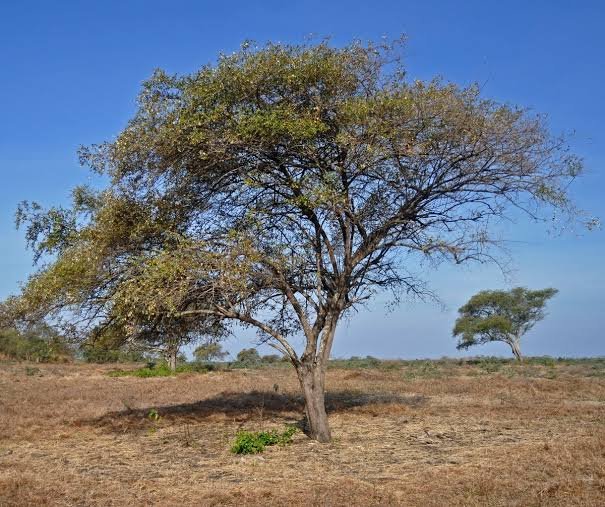 Sumber
Siwak is one of the branches of the arak tree, in the dictatorial language called Salvador persica, which is found mostly in the Middle East.
---
Siwak merupakan ranting dari pohon arak, dalam bahasa kedoktoran di sebut Salvador persica, yang banyak di jumpai di wilayah timur tengah
There is no doubt about the efficacy of siwak for oral and dental health, including preventing cavities
---
Manfaat siwak untuk kesehatan gigi dan mulut memang sudah tak di ragukan lagi, diantara nya bisa menjegah gigi berlubang.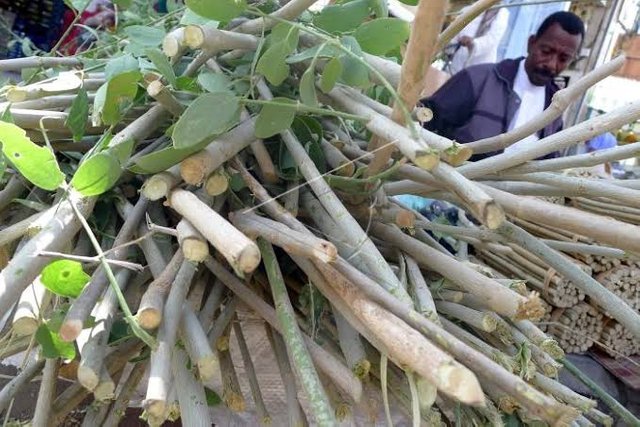 Sumber
Miswak for oral health has many benefits, the natural ingredients in miswak can prevent tooth decay and bad breath, including sodium, silica, bicarbonan, etc.
---
Bersiwak untuk kesehatan mulut dan gigi sangat banyak manfaat nya, kandungan alami yang ada dalam siwak yang bisa mencegah dari kerusakan gigi dan bau mulut diantara nya, sodium,silika, bikarbonan, dll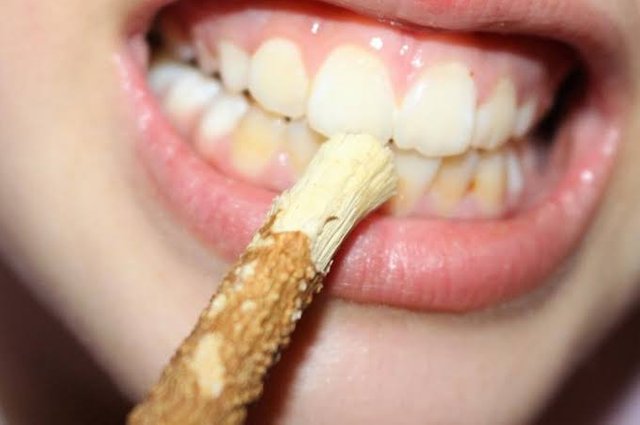 Sumber
Here I will describe some of the benefits of siwak / or wood for dental health and prevention of bad breath, namely
---
Disini akan saya paparkan beberapa manfaat siwak/atau kayu siwak untuk kesehatan gigi dan pencegah bau mulut, yaitu
A. Caring for teeth and preventing cavities
Benefits can be obtained because bersiwak is caused by the essential oil found in arak / siwak wood
its use, chewing first to increase the production of saliva in the mouth, the saliva produced from chewing miswak can help maintain the pH balance in the throat so that it can inhibit the growth of bacteria that make cavities.
---
A. Merawat gigi dan mencegah nya berlubang
Manfaat bisa di proleh karena bersiwak di sebabkan ensential oil yang terdapat dalam kayu arak/siwak
penggunaan nya, di kunyah terlebih dahulu agar meningkatkan produksi air liur dalam mulut,air liur yang di hasilkan dari kunyahan siwak dapat membatu menjaga keseimbangan pH dalam tenggerokan hingga menghambat pertumbuhan bakteri pembuat gigi berlubang.
B. Freshens breath and eliminates bad breath
---
B. Menyegarkan nafas serta hingga hilang bau mulut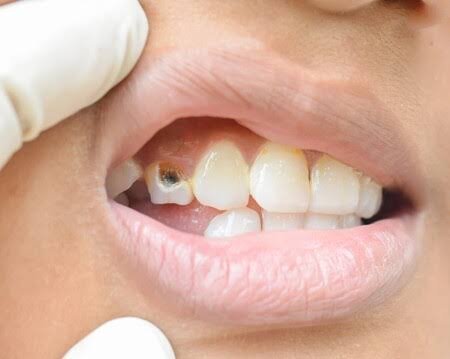 Sumber
C. Prevents the formation of plaque / tartar
In general, dental plaque grows / develops due to laziness in cleaning teeth or brushing teeth, and dental plaque is formed due to food debris that accumulates between the teeth, and the plaque is converted by bacteria, causing acid / bad breath.
---
C. Mencegah terbentuk nya plak/karang gigi
Pada umum nya plak gigi tumbuh/berkembang akibat ada nya rasa malas untuk membersihkan gigi atau menyikat gigi, dan plak gigi itu terbentuk akibat sisa sisa makanan yang menumpuk di selala gigi, dan plak tersebut di ubah oleh bakteri hingga timbul nya bau asam/ bau mulut
D. Miswak protects the gums
With your routine using arak / siwak wood to clean your teeth, you will get strong teeth so that you don't injure the gums because your teeth are clean from plaque and also get rid of bad breath due to bakery.
---
D. Bersiwak dapat melindungi gusi
Dengan rutinitas anda menggunakan kayu arak/siwak untuk membersihkan gigi maka anda akan memdapatkan gigi yang kokoh hingga tidak melukai gusi karena gigi anda bersih dari plak dan juga menghilangkan bau di mulut akibat baktery
That's all the description from me @ahmedyusuf Hopefully this is useful for readers, I thank you for all the steemians CC: @steemcurator01, @steemcurator02, @booming01, @sultan-aceh and all other steemians
---
Sekian uraian dari saya @ahmedyusuf
Semoga bermanfaat bagi pembaca, terimakasi saya ucapkan untuk para steemian semua nya
CC: @steemcurator01 , @steemcurator02 , @booming01 , @sultan-aceh dan kesemua para steemian lain nya