Children are the most beautiful treasure in my life set 10% @steemkidss by @riska-amanda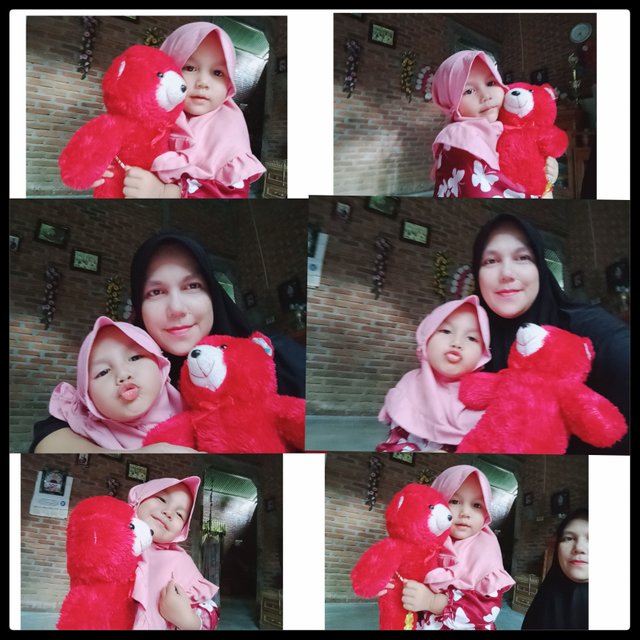 Good night steemian friends...!!!
Good evening children lovers, how are you all, may you always be healthy and blessed by the almighty God.
Children are the most beautiful gift from God almighty because without the presence of a child in a family, it feels like the family is incomplete after marriage, every household definitely wants the presence of the child, it feels like our happiness is complete with his presence, therefore love our children and pay attention and our love is very sincere because with care and sincere love children can feel happiness and their childhood is passed with full of happiness.
A short story about our children and family:
Today I want to introduce and share our activities with my beloved friends I have a family that is equipped with the presence of our children through the days filled with happiness today I accompanied my youngest child Talita we played together to get rid of the boredom we also spent time together fully jokes and laughter.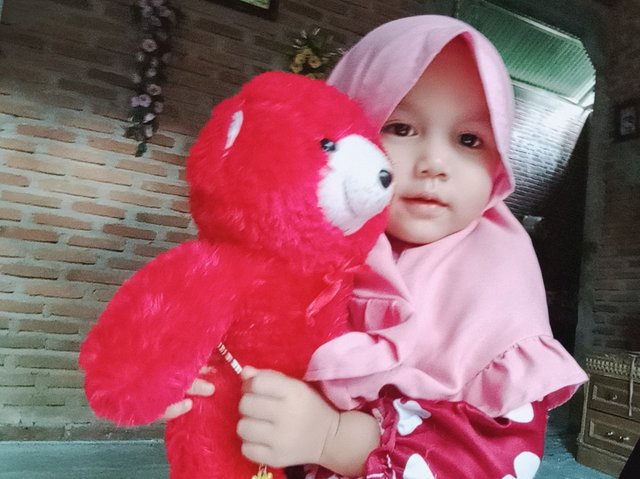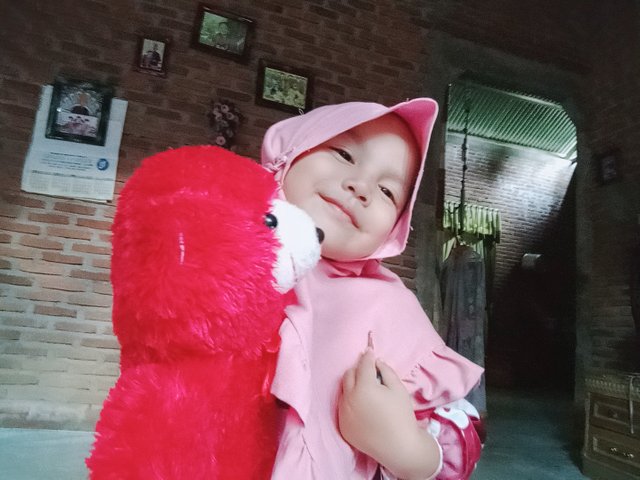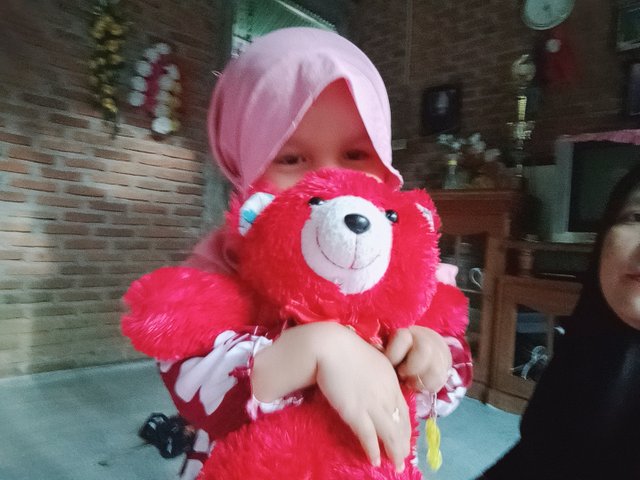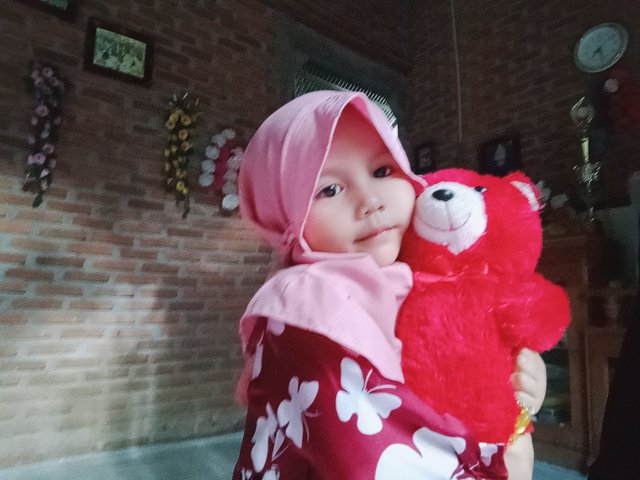 In the past few days my son wants a doll he sees a doll from our neighbor's child they always play with my neighbor's child has a doll and always shares it with my son even though there is only one doll they play alternately.
One day they fought over the neighbor's child's doll in my heart I felt sad because I couldn't buy my child a doll I felt bad with my neighbor in my heart I promised to find money to buy a doll for my son until one day my dream to buy a doll for him was achieved my husband secretly paid in installments for our shopping and he bought our child a doll although it was not very luxurious but we were happy because our child's wish was fulfilled. From then on my son played at home more often every day we spent time together I'm happy to be able to make my son happy because I know every parent must feel happiness if they see their child happy.
Every day even whenever he always plays with his doll named cupy wherever he goes he just goes to play cupy even to sleep cupy he never leaves his hand holding him as if he doesn't want to be separated from him.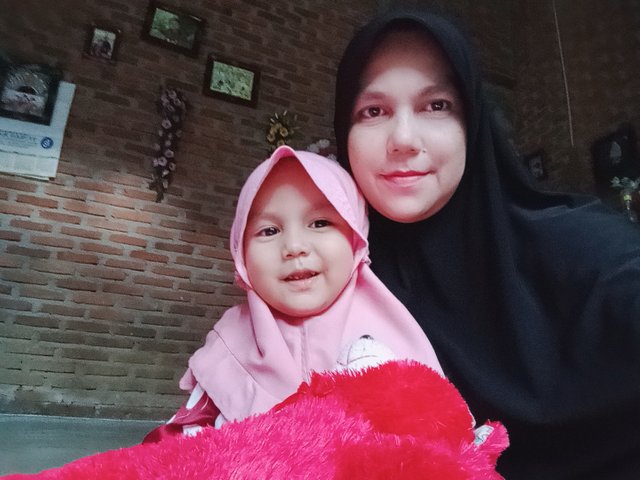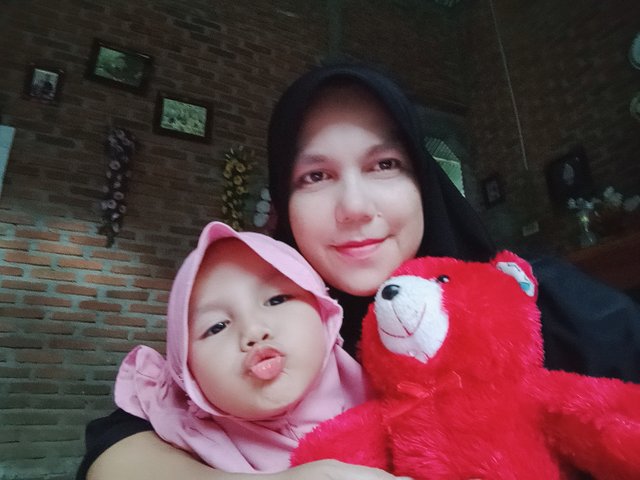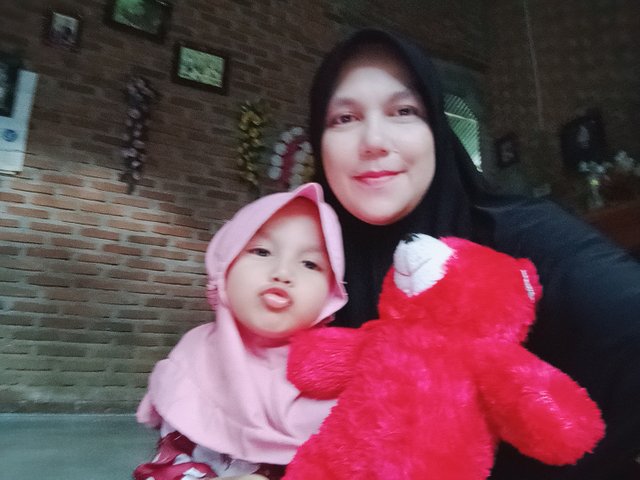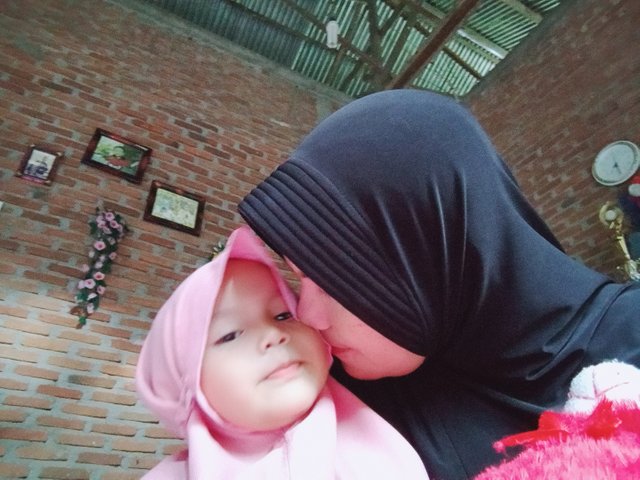 Today I feel great happiness because I can accompany my child to play because every day I am busy with endless activities and work every day I leave him at home with his grandmother even though it feels heavy but I have to do this to earn a living and achieve goals life.
Sometimes if I have time or opportunity I will spend time with the kids at home like today because no matter how busy our work is, family comes first.
Conclusion:
Sometimes the economy is difficult in the life of a family so that we as parents cannot give happiness to our children and families in the form of wealth and wealth, so give them the form of affection that we have, show them that we have love because the essence of happiness is not wealth. and position but a loving attitude that leads to the true nature of happiness.

Children are the most beautiful gift in life so don't waste the opportunity while we still have the opportunity to make them happy.

No matter how busy our work is, let's make time for our families and children because no matter how much happiness or wealth we have, it's not perfect if we ignore them.
Until here, my short article, hopefully friends like it, thank you for visiting my blog, see you next time.
| PHOTO TAKEN | VIVO Y12S |
| --- | --- |
| CATEGORY | ABOUT CHILDREN |
| LOCATION | NORTH ACEH - INDONESIA |
| APP EDITOR | MY GALLERY |
| PHOTOGRAPHER | @riska-amanda |