Steemit Engagement Challenge S11-W6: Share/Develop you creativity(DIY)
Hello Steemains friend,
---
Steem kids & parents community
---
I am @jollymonoara from Bangladesh.
Hope everyone is fine. Engagement week is now underway and many communities have instructed us to participate in their challenges.
An engagement challenge contest is going on @steemkids&parents community and I will present my opinion here as a contestant.I thank and greet the admins and moderators of this platform for always organizing contests with beautiful themes for us to Share /Develop your creativity (DIY).
---
Steemit Engagement Challenge S11-W6: Share /Develop your creativity (DIY).
---
I can invite many of my friends to this contest so that they can also participate,they are @joynalabedin, @bukutaqin and @isfatema.
---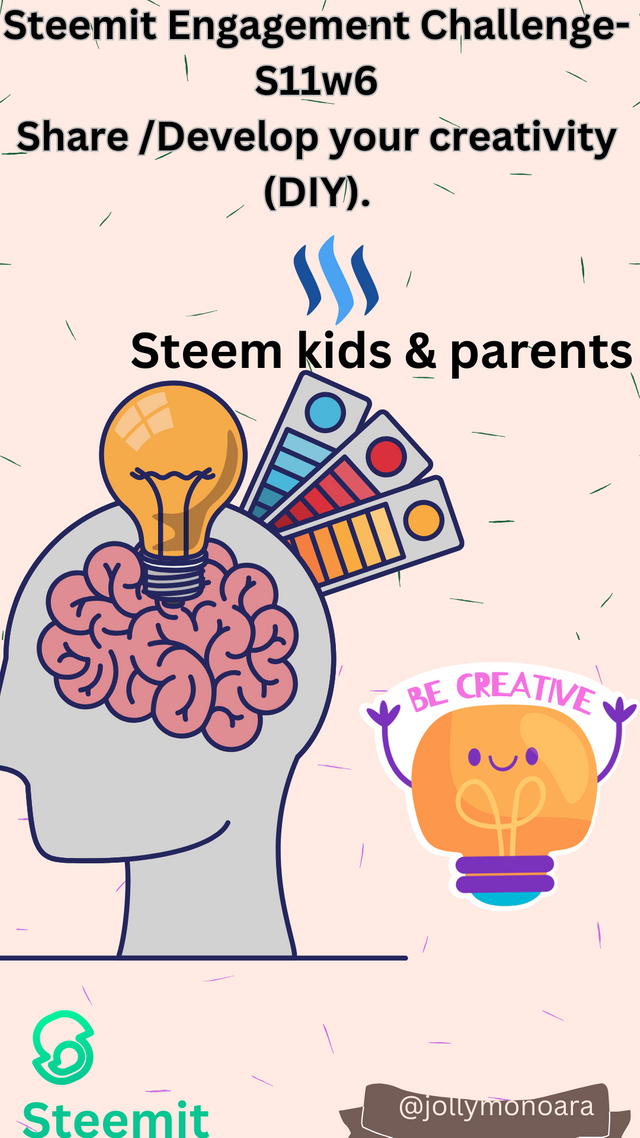 ---
So I will try to write each questing part of the engagement challenge step by step through this contest.
---
what do you understand by DIY, state what you can be able to do yourself and explain them briefly
---
Creativity is an act of inventing something creative by using one's own thought and consciousness, intelligence, thinking ability or imagination to create something new.
No one is born as a doctor or engineer in this world, they get it as a result of luck and hard work.
Creativity is such a power that exists in every human being. As one can draw well, the touch of his hand gives it a perfect reflection. And there are some people who don't know what drawing is and how to make art. But with patience and practice, one day he learned to draw.
So every human being has the ability to do it in Create is just a matter of patience and practice.
---
We create a thing, modify it, repair it again without anyone's help, when we give that thing a new shape, that is our own creativity. We can work with any paper or discarded things with a little thought. For example, I can make many show pieces by cutting g paper, and I can give a new shape to old clothes by adding a little color paint.That is, you can express your creativity by recycling anything or discarded things or by touching the paint. This is DIY.
---
| | |
| --- | --- |
| Paper ear ring | paper snack |
---
I could not draw at one time but with a little practice I can now. I cook a lot but what can I do? I just took a little help now I can do it by myself. So there is nothing that man cannot do with effort and his own will.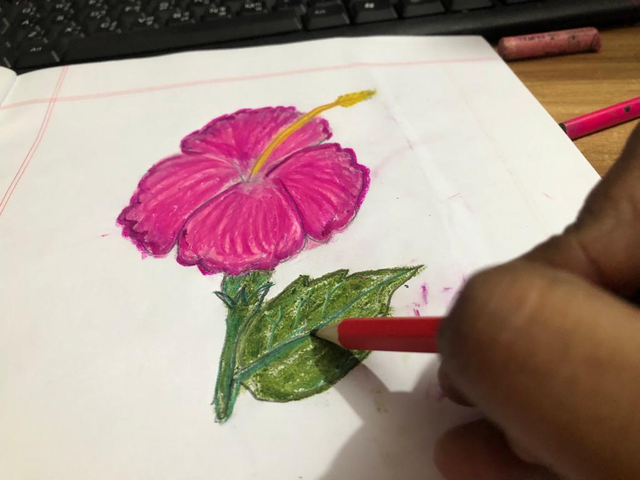 I work in my house. To work I have to learn a lot on my own or I think about it myself. As I love to cook so when I cook, how can I add a little different taste to this dish but I figure it out myself. For example, when decorating a cake, I think about how it will look beautiful.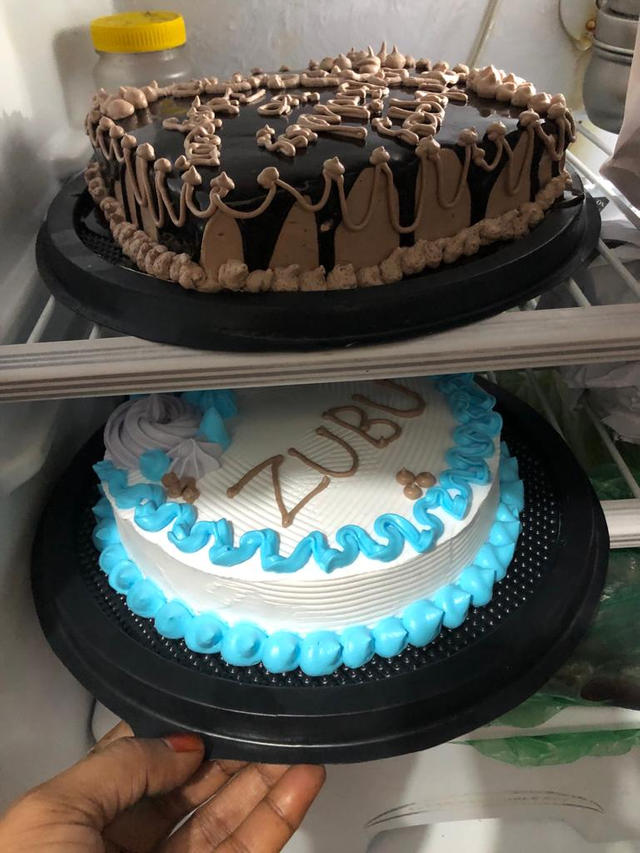 I can be drawing, cooking, gardening, creating crafts and sewing.
Also I have a sewing machine with which I can make my own dresses. So today here I will share something about sewing.
My boys also show interest when I try to do something to create myself. They also make a lot of things. In fact, when the elders of the family go to do something to create, the younger ones also get inspiration from it.
---
How do you feel after you have made anything by yourself and what do you use those things you have made for?
---
And when I collect fruits and vegetables from my own garden, I feel like a farmer who cultivates and grows crops. It is also a pleasure to do something yourself.
---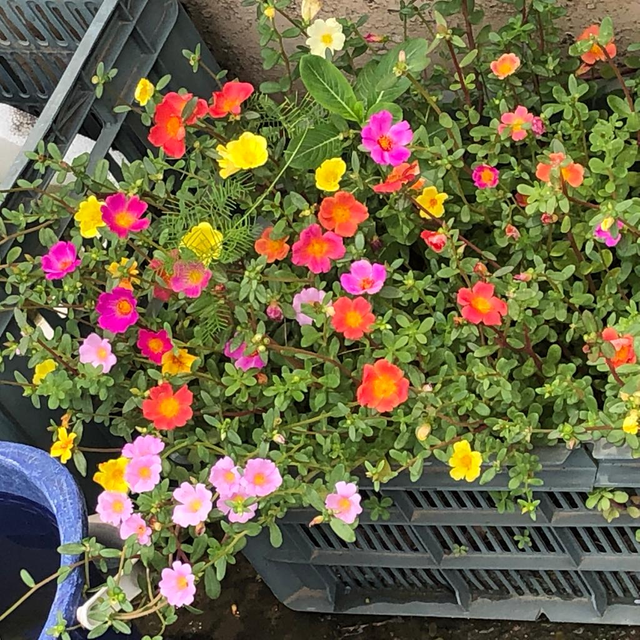 When the tree is full of flowers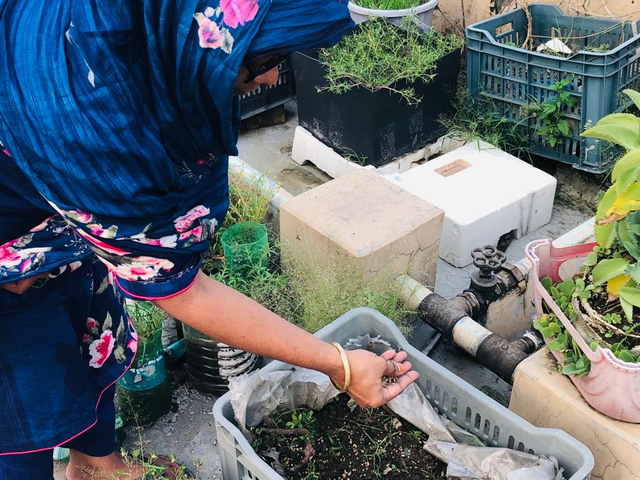 When I grow crops
---
Again, it is nice to see when we make a craft out of paper and arrange it.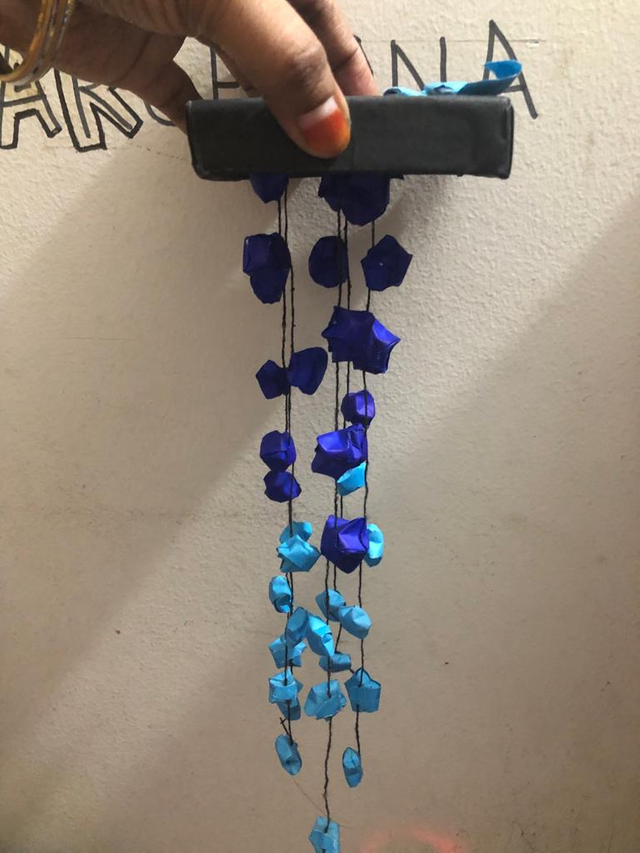 I make my own dress and wear it myself. I use everything I make. I create not only for myself but also for others.
I am proud of every work that Allah has empowered me to do. That's why I can do some create.
Again, it feels good when I see someone else using the dress I made. But I feel lucky when I hear praise from others in my work. In fact, who does not like to hear their own praise? For that I am grateful to the Creator.

---
Really do it yourself now. Show the materials you used, the process and the final look of what you have made. We want you to make a new thing and not the one you had made before, so write your username on it or on a paper with current date. You can choose to take a picture with it or just Snap it.
---
Today I am going to show you one of my dresses that I cut myself and sewed it with a machine, so I will describe each step in detail and give pictures if necessary.
I will fold a two yard piece of cloth four times lengthwise. Then I will cut the spots according to the width of 7-14-21 on the whole cloth.
---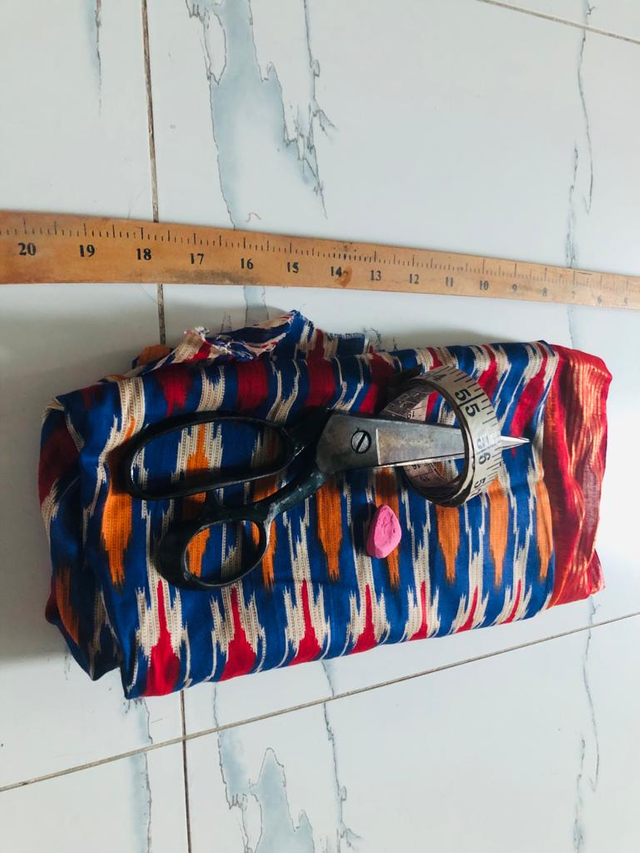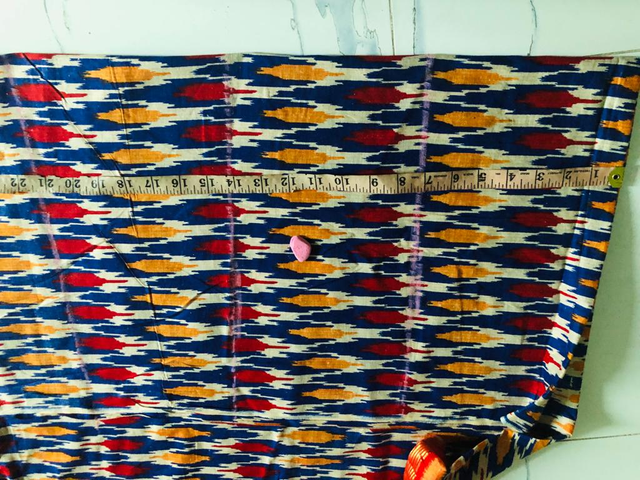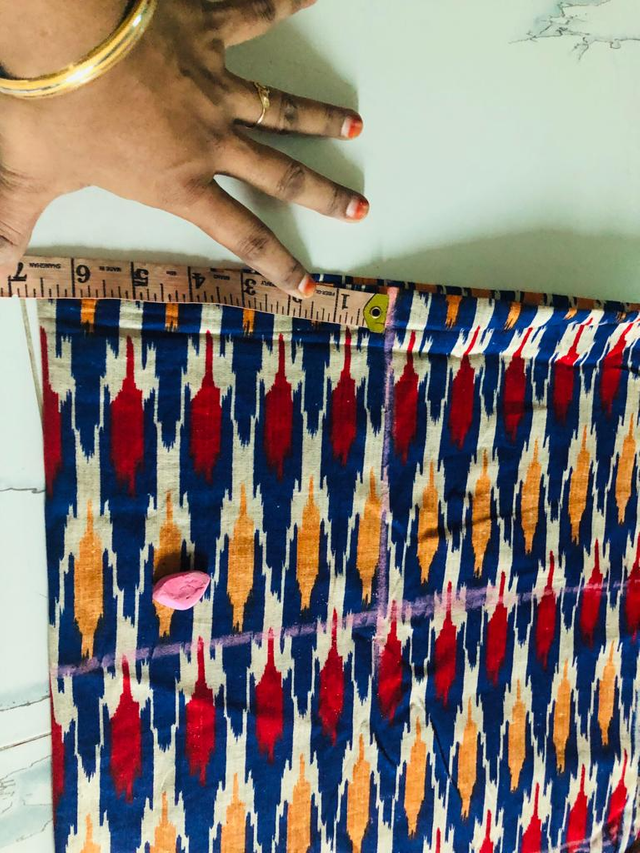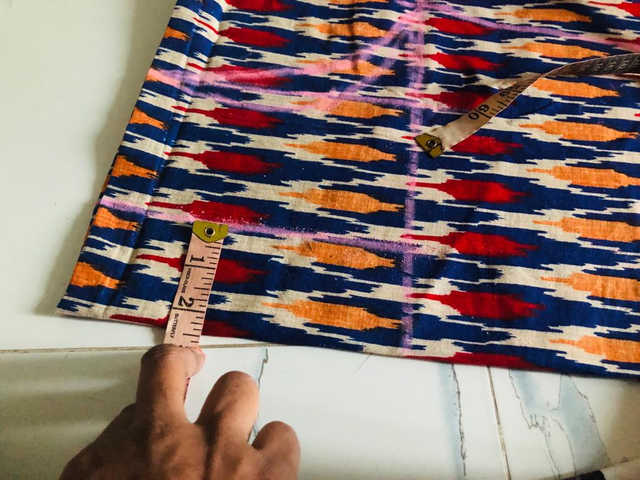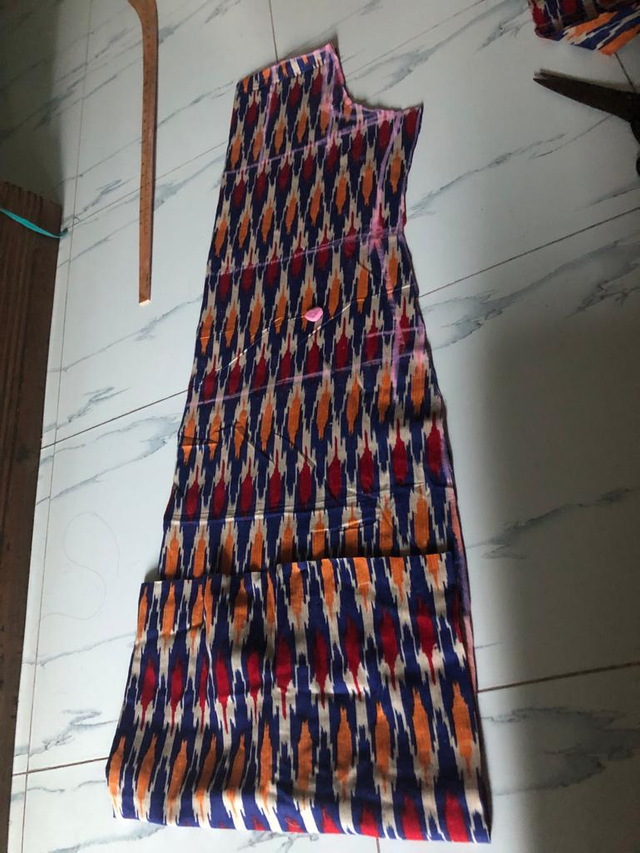 Now let's take shoulder map of 7 inches above 6 1/2 inches. And I will give a round shape with neck size of 2 1/2 inches. From where the mark is 7 inches, the size of the body will be 10 inches and at the mark of 14 inches, the waist size will be 9 inches and at the mark of 21 inches, the hip size will be cut. I will cut the lower part according to the marks with 25 girths.
---
---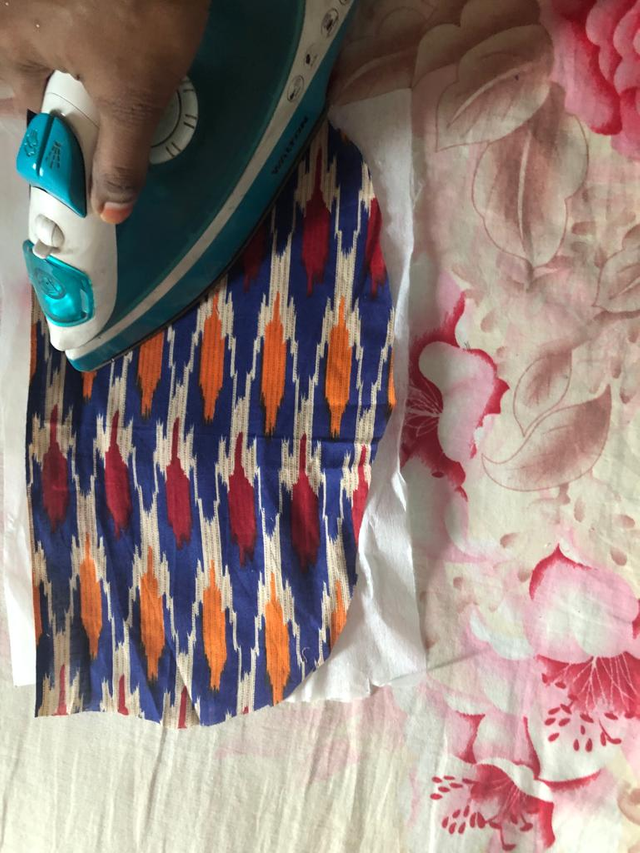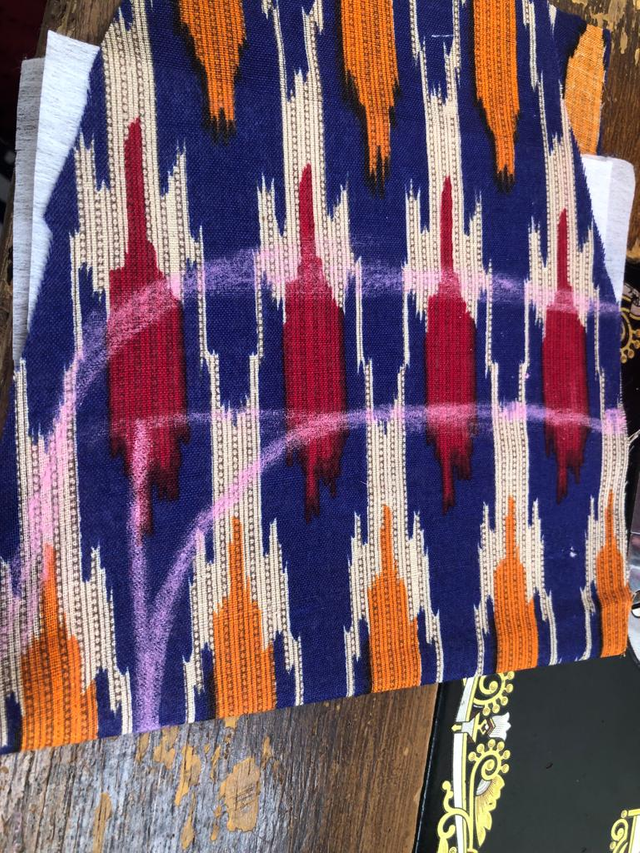 ---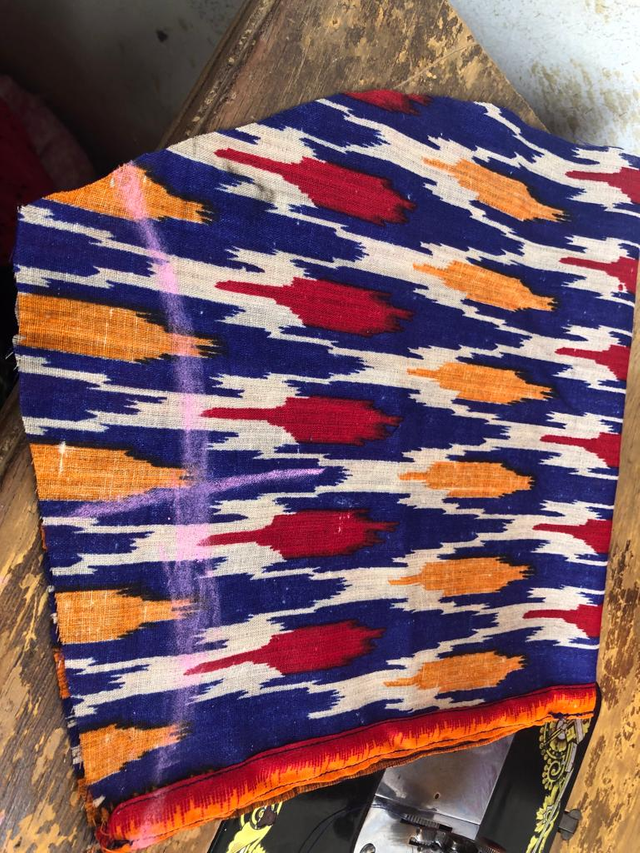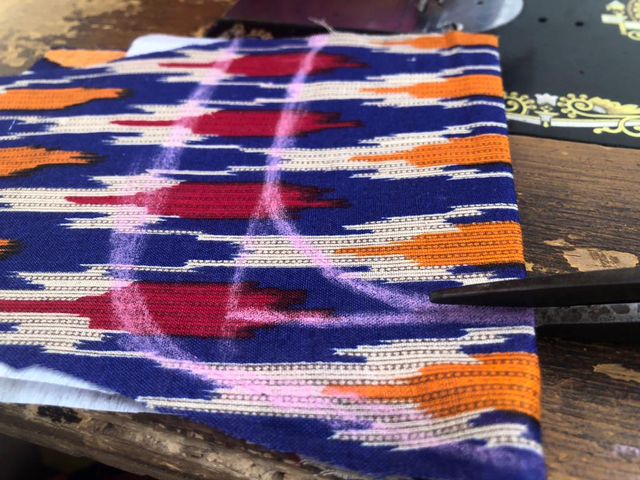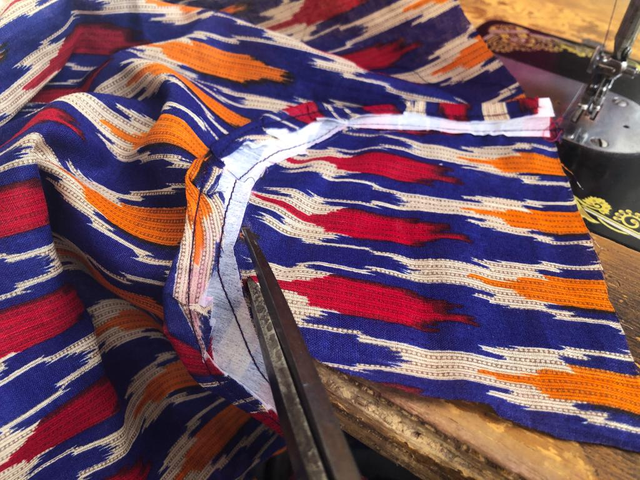 ---
Now I will sew the two sides of the shirt by joining the two parts along the shoulders. Then take the size of the armpit of the dress and cut the sleeve part and sew it, then a dress will be made.
---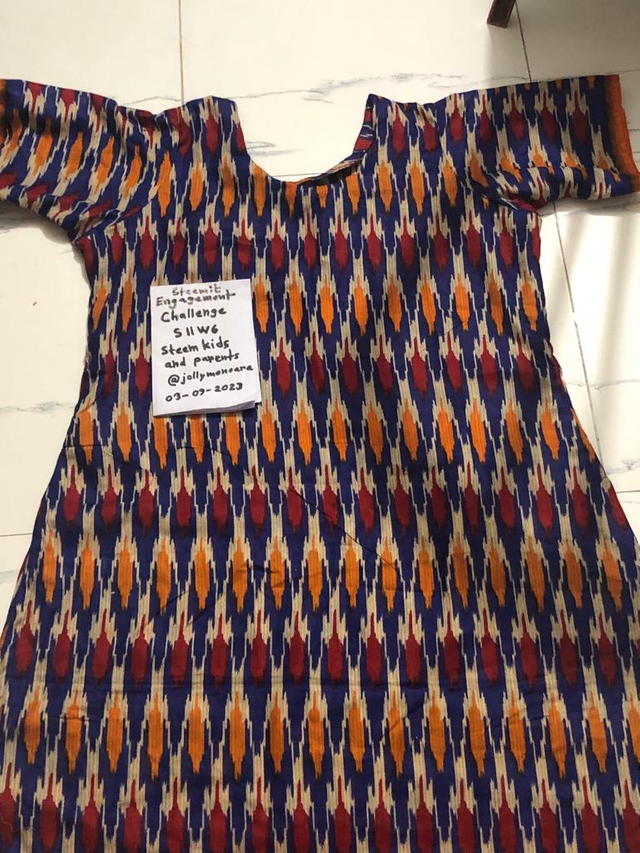 ---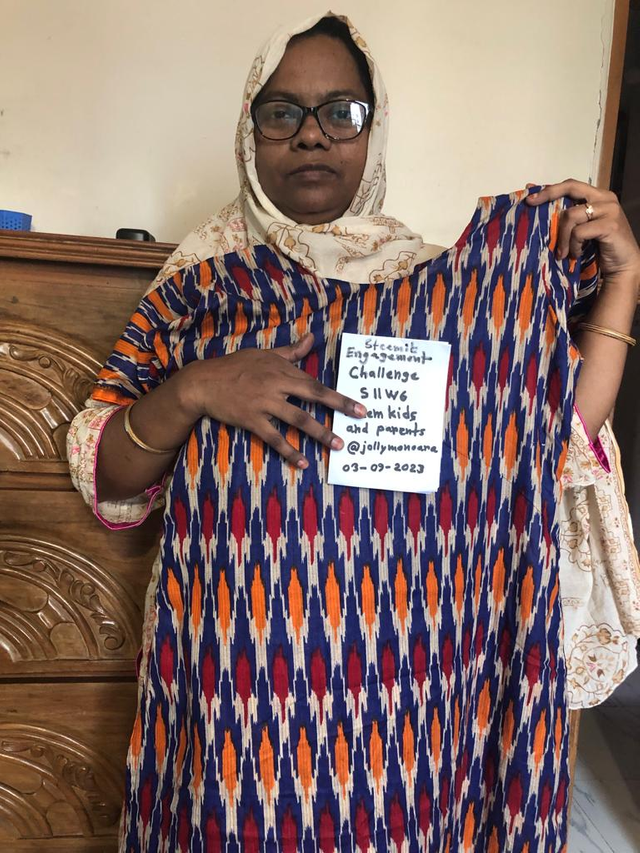 ---
---
What's your advice to those who are finding it difficult to take part in anything DIY?
---
I read a poem as a child -
I can't say that anymore
If you can't do it once, try it a hundred times.
Not every person in the world is born with extraordinary talent. And no one can teach or memorize reading unless he has a vested interest.
If a man wants to know or learn something, he must learn it by his own will.
He can take help from someone to learn. A person can do anything if he wants with the help of others and by his own thinking power and ability and can do it by his own talent without anyone's help.
For this you need your indomitable will, concentration, morale, patience, hard work and practice. Everything in the world is possible with practice and hard work.
So I say try, you will see everything is possible.
At the end I will say one thing, you will see that one day is over. Have confidence in yourself.
Thank you
Best regards
@jollymonoara