Bitcoin Movements - Signals To Watch!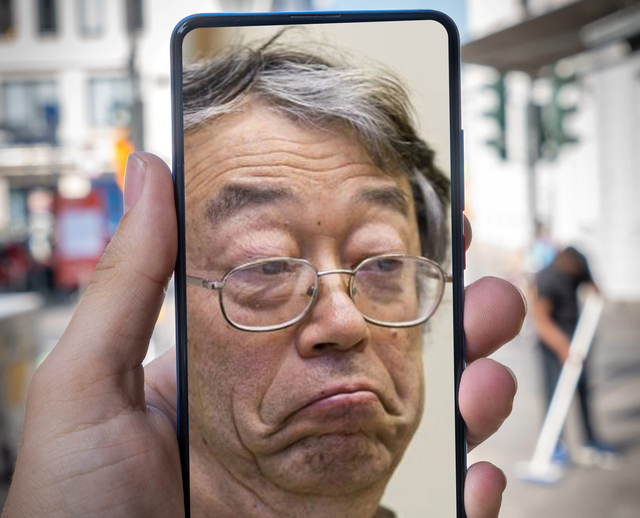 Bitcoin made some interesting moves over the weekend! The price movement upward continued some with a little pullback on Sunday but today has pushed the price up to now $10,650 USD!
Seeing the price move up as some other chart indicators are taking shape is a very good look right now.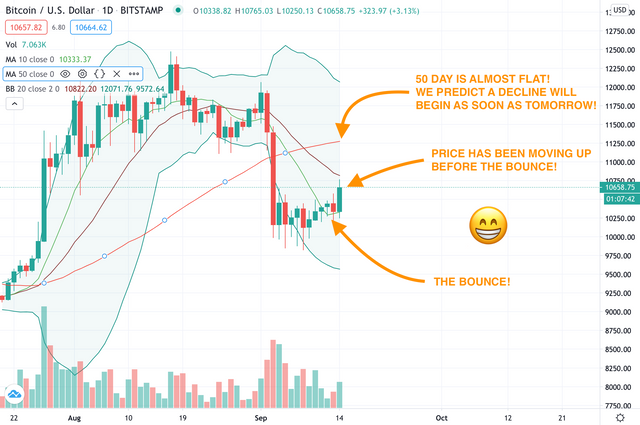 Looking at the charts we just witnessed the 10 day moving average hit and bounce at around $10,250 USD. This is right about where we predicted it would bounce. This is great news as the price has been moving up before the bounce.
The next thing we want to see is the 10 day MA move up more! We don't want a dead cat bounce, but a strong reversal. Following that we want to see the 50 day moving average begin to come down.
At the moment the 50 day MA is very nearly flat or horizontal. We predict that it will begin to move down tomorrow or the next day. Then we watch and anticipate a cross!
If a golden cross is coming at these current movements it might not come until next week. But that could change if we have a more rapid bounce of the 10 day MA.
One other indicator that is nice to see is that BTC has pushed itself back into the lower band of the Bollinger bands. This is a good sign but we're still waiting for more bullish behavior to come soon!
Keep watching the charts! 📈
---
Please note : this is opinion and should not be taken as financial advice.