Contest of Finding number of Squares @pandev
Hello and good day to @zero-to-infinity. I say thank you for this contest. I am a fun of mathematics and I am glad to participate.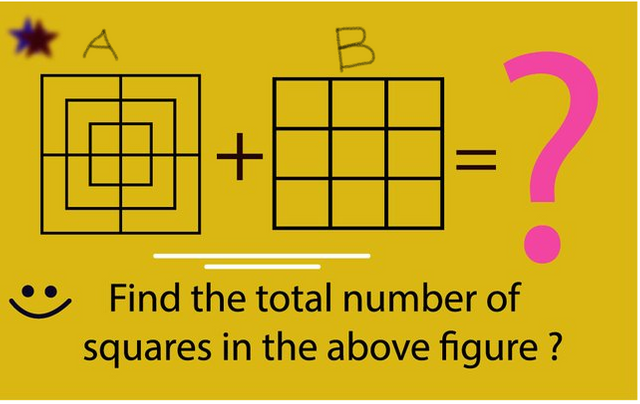 Considering square A
The bugger square gives us 1, follow by the next and then the third.
So we have 3 triangles now. With the plus sign in the middle of all three angles, it divides each bigger square into four smaller squares. Doing the math, we have 4*3 = 12
So for A, we have 12 + 3 = 15. A consist of 15 squares.
Considering square B
The bigger square gives us 1. It is then divided into 9 sub squares. Adding we have 10 squares. Considering the diagonals of each corner we have a square. The diagonals give us 4 squares.
Now doing the math
1 + 9 + 4 = 14 squares.
Now adding A and B
We have
15 squares + 14 squares = 29 squares. Therefore the total number of squares is 29.
Thank you