THE DIARY GAME : 09/08/2020|| 1000 DAYS OF STEEM || A regular day
At 11:30 am a very bad dream woke me up from sleep. The dream was I was having fight with some very bad people and I terribly wounded someone. Then I was running away from something.
---
Anyway after waking up I was searching my phone and like other day my sister didn't forget to take my phone and I saw she doing her online classes using my mobile data. I freshened myself and ate my breakfast after 12:10 pm.
---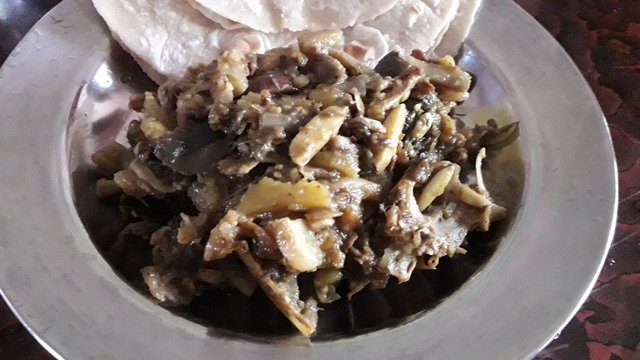 Bread and Mix Vegetable
Handmade bread and mix vegetable was exist in my meal.I start watching TV after finishing the meal and a fantasy type movie Dragonball: Evolution (2009) was telecasting by Start Movies.I didn't see the full movie. Because I didn't get much interest in it.
---
---
Then I started reading some post from steemitblog and preparing my weekly report to publishing in steem pod.At 2:00 pm I watched my favourite drama serial Radha Krishna. I took my bath after finishing the drama and went on my rooftop to hanging my wet clothes which I had just washed.
---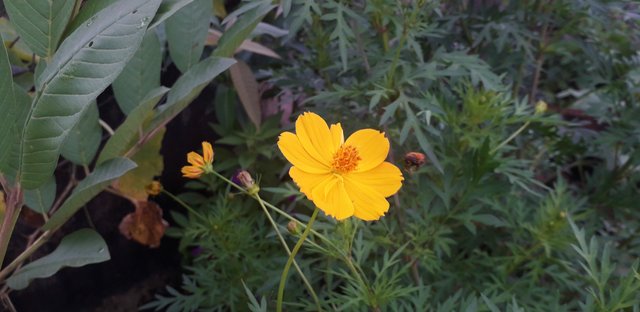 My garden flower
I again pay attention in the steemit and welcomed some new Bangladesh user in the steem community. In the mean time I was chatting with my whatsapp friends.
---
At 4:00 pm I ate my launch. Minarcarp fish soup, mix vegetable, lentil and rice was included in the food menu. I took 15 minute break after ending up my food. Next I again paid my concentration in the report post. In the mean while I kept continue connection with my Facebook friend and whatsapp friend.
---
Suddenly the rain comes out and spoiled our plan of playing cricket. My sister went to the rooftop and took back all the dry clothes. I was busy in closing the window of my room.
---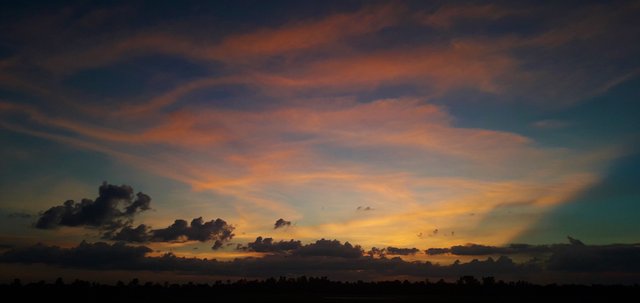 Sunset Shot
I posted my report around 5:00 pm and kept chatting with my friends. At 6:00 pm I went outside and walk around. In the evening I came back and freshened myself. My sister cooked noodles for everyone of my family.We all are enjoyed that food.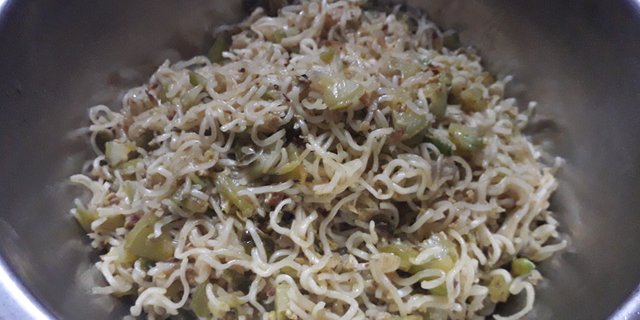 Noodles
---
Then I study a little and reply some comment on steemit. Now I am going to eat my dinner. That's all for today. Thanks for keeping patience to read this long diary post.

To explore about me more click on this link