THE DIARY GAME : 11/08/2020|| Hat Market
Today I woke up 7:30 am in the morning. Then I went outside of my home and enjoy the fresh air. I also took the brush with me to brushing my teeth. A moment later I came back home and freshened myself. The I ate my breakfast with my mother. Rice, vegetable and egg were included in my breakfast.
---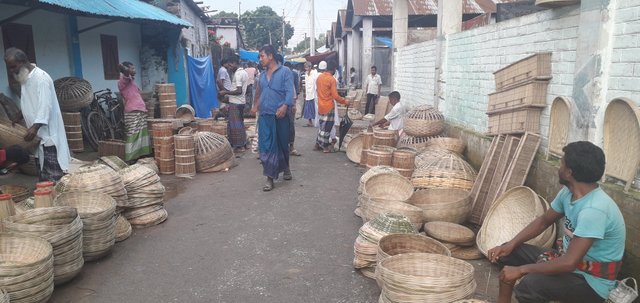 Hat Market
After finishing the breakfast I took some rest and start watching TV. I was changing the channels one by one. Then I saw a bollywood movie named
Mahal Ke Aandar
which was telecast by Zee Cinema channel. It was an Mystery type movie.
---
The movie was finished around 11:00 o'clock.Then I play freefire game in my mobile , I played this game till 1:00 pm. Then I took my bath and went to mosque to take my prayer to Allah. The mosque has just 100 m distance from my home. I ate my launch in home after finishing my prayer. Then I took a little nap.
---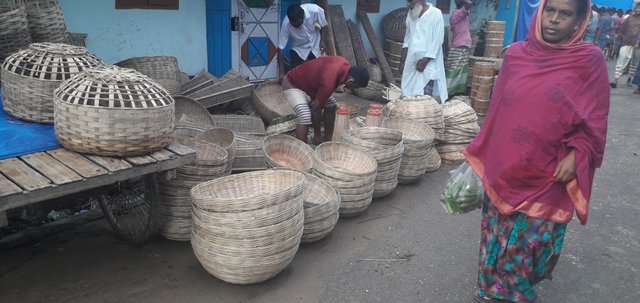 Hand made Bamboo Bowl
At 4:00 pm I woke up and fresh myself. Then I went to the market just for a random visit. Moreover it's a hat day, a lot of creative handmade product displayed here for sale. In the hat day the market becomes so much crowded. This market is about 1.5 Km away from my home.I just came here to see what new in the market. I spent more than one hours in the market.
---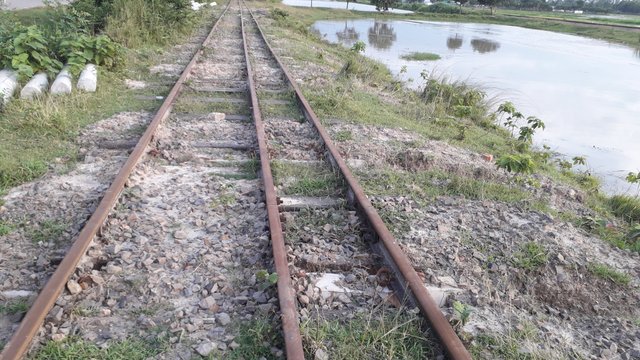 Rail Line
I came home walking along the railway line.The sky was looking very beautiful. The color reflection of the sky attract me very much. Then I came home and refresh my self with cold water.
---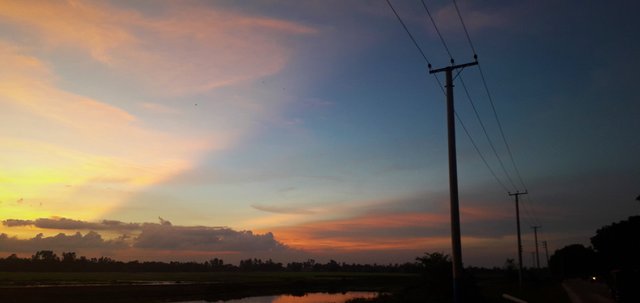 Sunset
In the evening I went to the mosque to take my regular evening prayer to Allah. On the way back of my of my home I bought 4 piece of bread. After coming back I start reading my departmental subject. Then I start writing my blog. After finishing this I will have my dinner to eat.