♥|| My diary game post -- 20/10/2020|| 100% Power up ||♥
Dairy Post 20/10/2020
---
As usual, I came to you today with my diary post. You are definitely helping me, so I am very happy and I am proud to be able to bring this post to you. And I've got 100% power up in my diary post so you can do it if you want.
Tuesday
---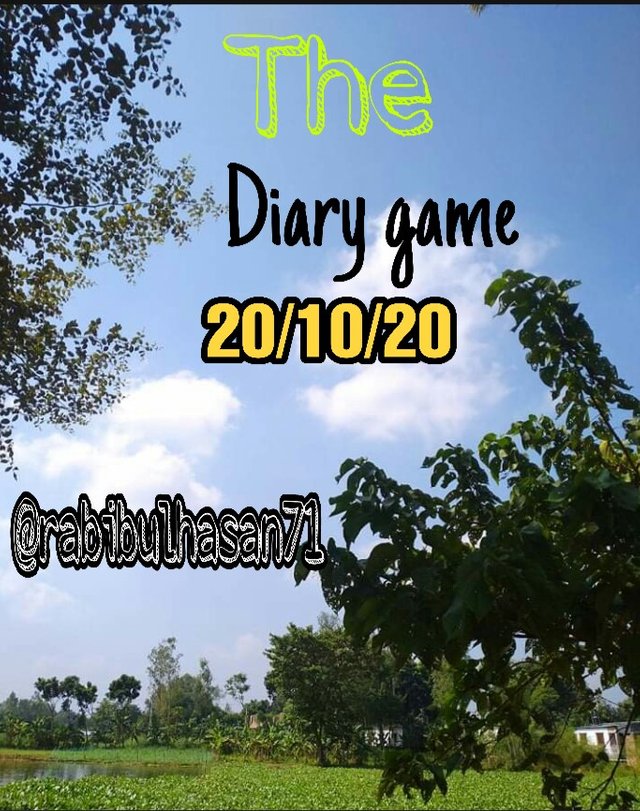 My house front Plus Code V978+4P Bogura
Hello friends
I hope everyone is well. I am also kind of well. I appeared among you again today with my diary post. I woke up this morning around 8.00 am. Then I have a fresh breakfast and prepare to leave for the workshop. I go to the stand to have a cup of tea and by autorickshaw I leave for my workshop.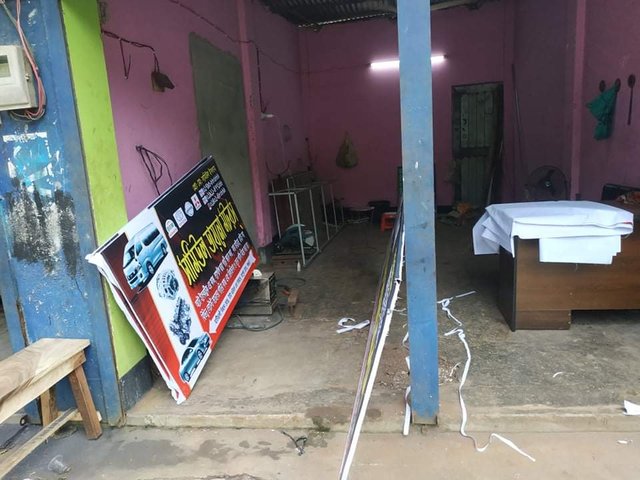 My workshop Plus Code V9G8+7X Bogura
The workshop is cleaned and prepared, the customer comes to me and orders a signboard. The customer's name is Khokon Bhai. His house in our area has come to my workshop to make a signboard in his shop. I told him to give me one of your visiting cards. He gave me one of his visiting cards and I completed his signboard design according to that visiting card.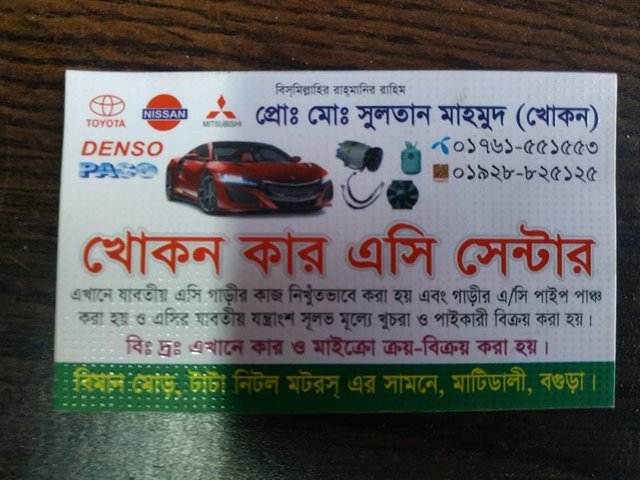 My workshop Plus Code V9G8+7X Bogura
And in two or three days the screen signboard will be completed and you will be mentioned. I close the workshop in the evening and go home to take a bath and watch TV till midnight. then I go to bed last night I could not write a diary post my body was very bad so I fell asleep thank you all stay well till today.
assalamu alaikum

TᕼᗩᑎK YOᑌ
---
---
Facebook:::Twitter :::Instagram
Email- [email protected]
---
---
Thanks to all of you for reading my post!
I would like to mention all the steem team members @steamcurator01 @steamcurator02 @steamcurator07 for give us that's great opportunity to share our daily activities.
The reward for this post will be 100% power up