Steem Bangladesh Contest: Food Review | Geprek chicken recipe | 30% To @hive-138339
Hi Everyone.
Today I will be participating as a food contest review and want to share with you the results of the contest with the GEPREK SPECIAL CHICKEN recipe from Acehnese cuisine.
OK. In this cooking menu, I chose chicken because chicken meat is soft and chewy and doesn't crumble easily. Chicken meat can be made into any dish, we want. Therefore, as a housewife who always cooks to please my family, today I will share my family's joy with simple recipes. My recipe is GEPREK CHICKEN.
Geprek chicken, which comes from the Acehnese name, is very famous in all cities in Aceh as a special food that has a delicious chili sauce, crispy chicken, restaurant style.
While in the village the ingredients are very easy to find because some of these spices come from our garden. Only a few things I need to buy at the market, chicken meat, garlic, onion and shrimp paste.
Bahan-Bahan
Chicken 600gr
Red chili and green chili 1 full hand grip
Cayenne pepper/small chili 1 full Hand grip
Garlic 2 cloves
Shallots 1 full Hand Grip
Little Terasi
A pinch of sugar and salt
Flavor/Royco 1sachet
Oil Adjust
All-Purpose Flour / Seasoned Flour 1 Sachet
Enough water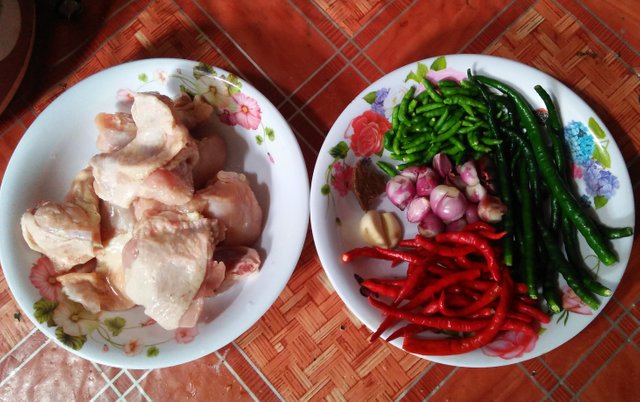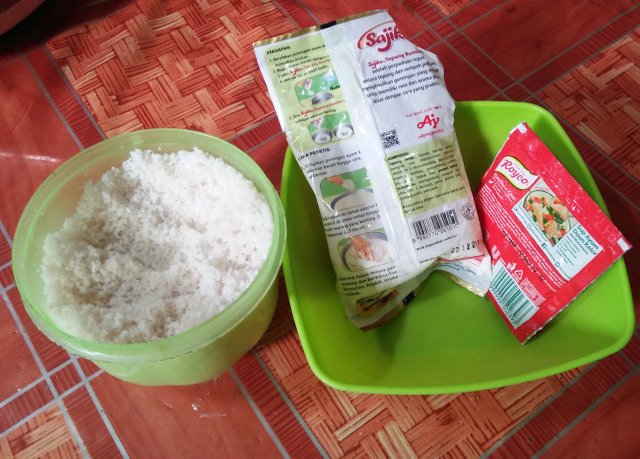 First of all, before frying the chicken, we need to make ground spices as a delicious GEPREK and Krispy chicken sauce. It's very easy with simple ingredients as Step below.
Step 1 Wash all ingredients until clean.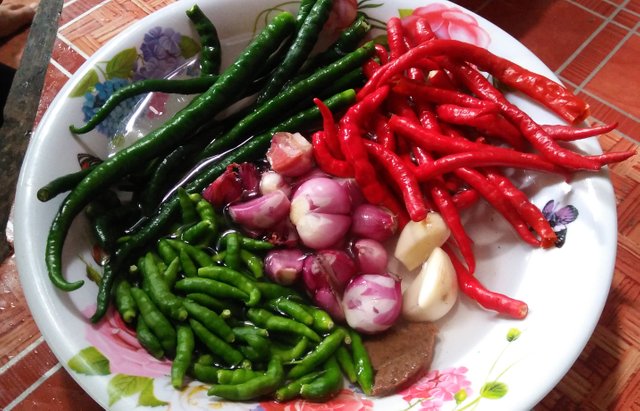 Step 2 Add and crush the ingredients using a blender or other crusher as a crusher with a little water, chili, onion, shrimp paste together. Adjust the material's destruction in sections.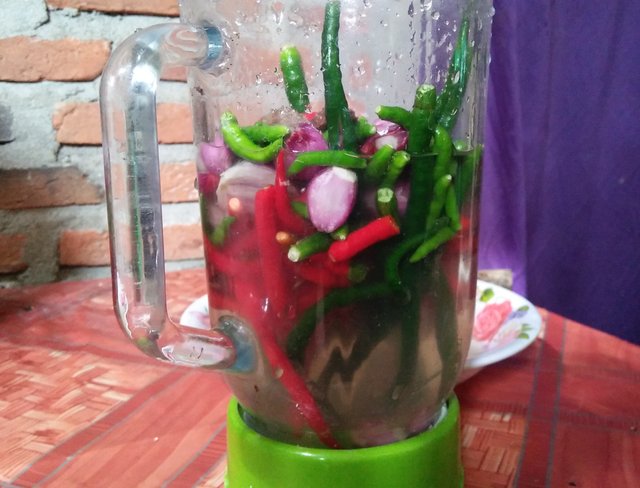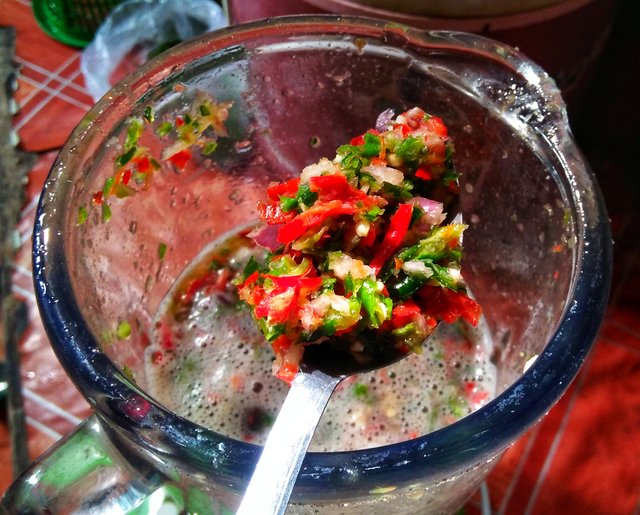 Destruction Rate
Step 3 Prepare a frying pan and give enough oil then pour the crushed ingredients into a frying pan filled with oil. Like sauteing spices. Less water.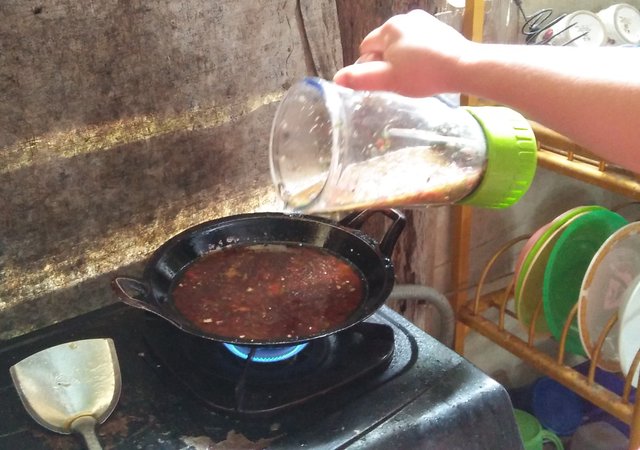 Step 4 After boiling, add flavoring, I use rayco as a flavoring that is suitable for use in all dishes. The right amount of taste.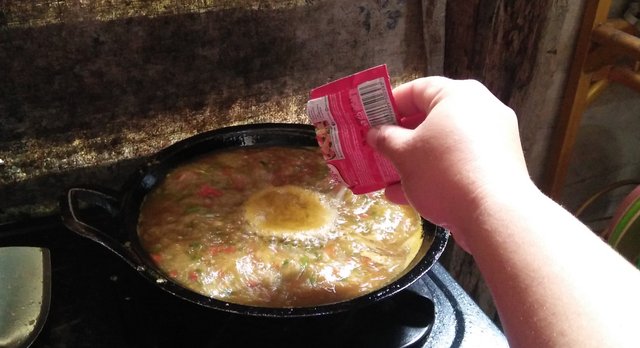 Add a little salt to adjust the saltiness of the cooking spices to increase the taste.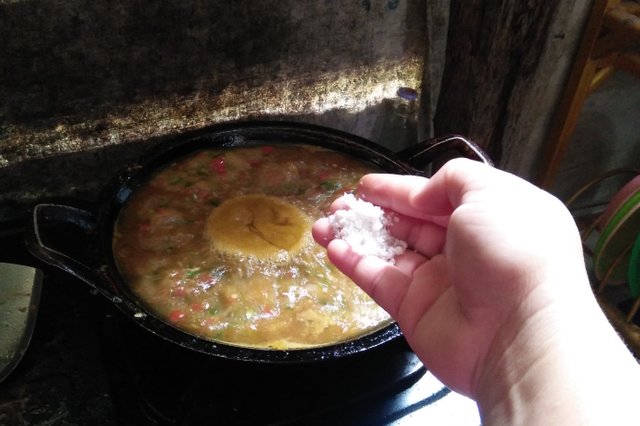 Step 5 Stir every time until cooked / wait until it dries not greasy.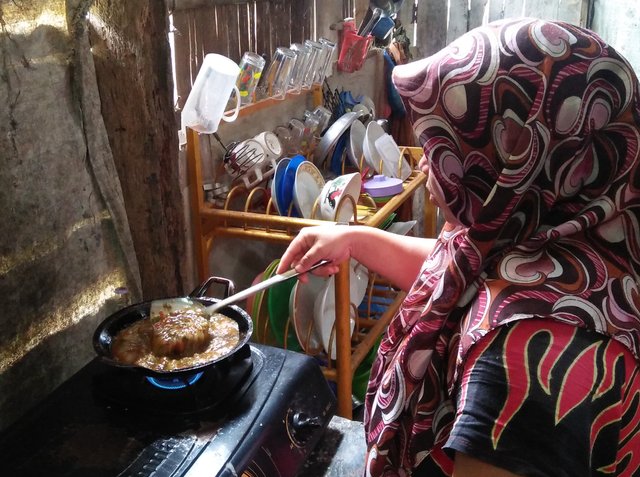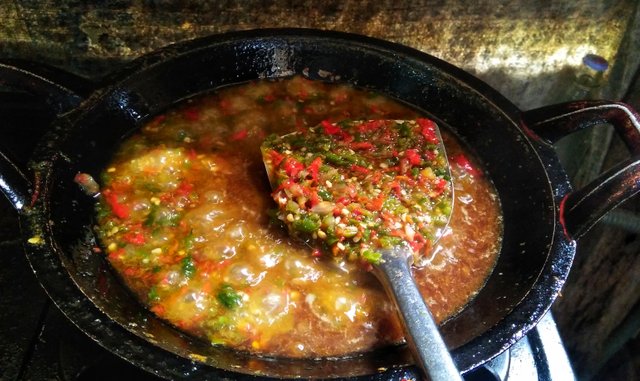 ---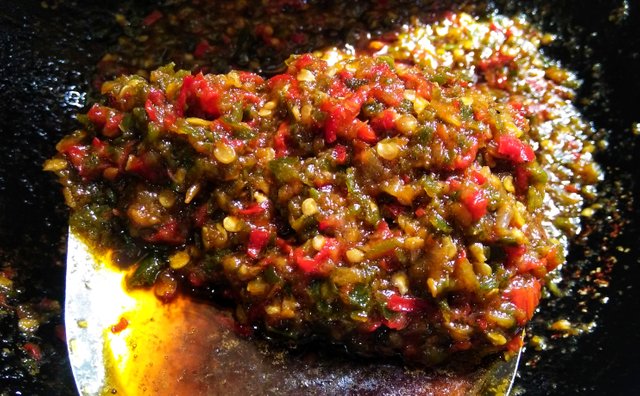 After all the mixture is cooked evenly, now we leave the chili sauce at the same time I will make the chicken krispy. as a step I just continue, yes. It's below.
Step 6 To get the meat tender, I need to boil the chicken before frying. Boil the meat until completely tender.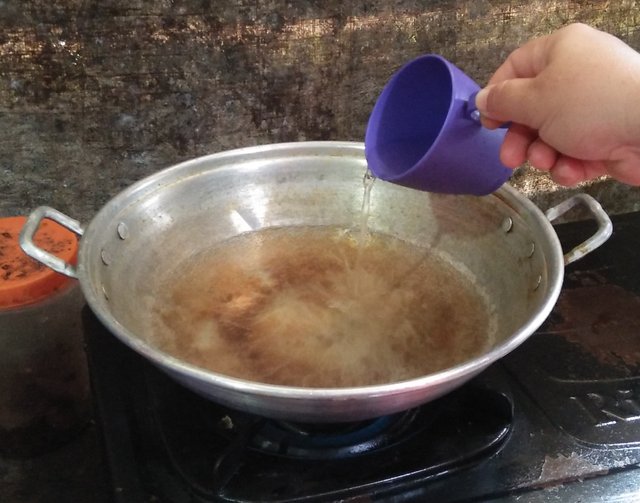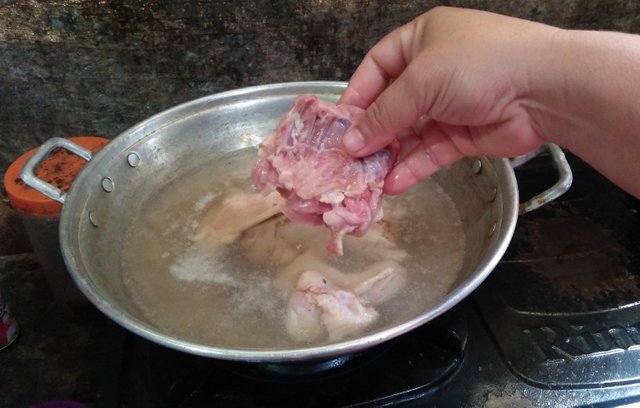 ---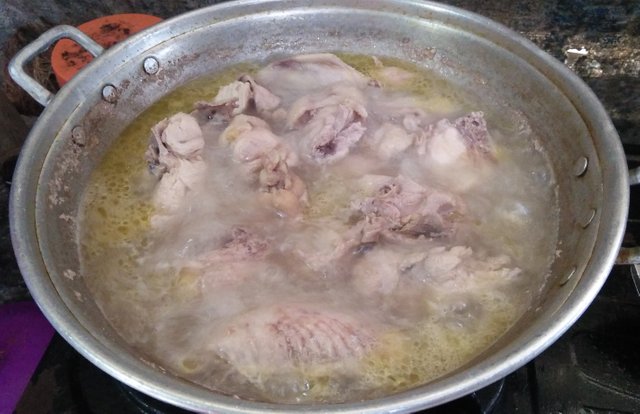 While waiting for the meat to cook, I will first prepare 2 bowls of flour. Wet flour and dry flour.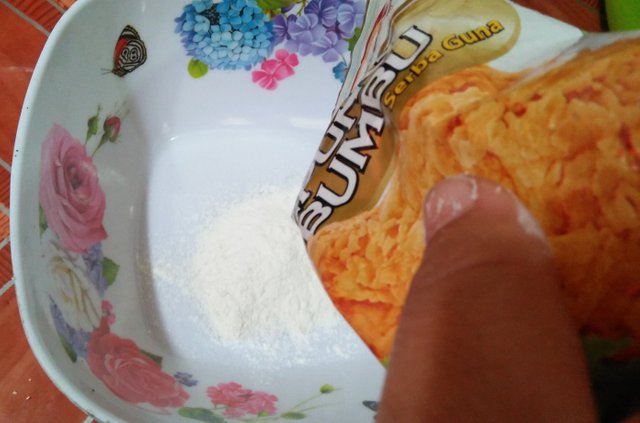 Step 7 Prepare the wet flour first. Then enter the tender meat and stir until completely evenly distributed.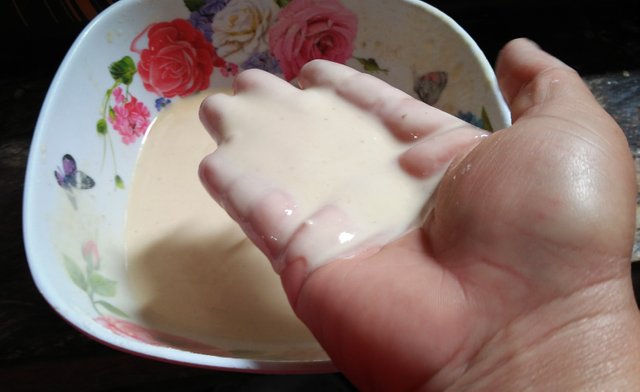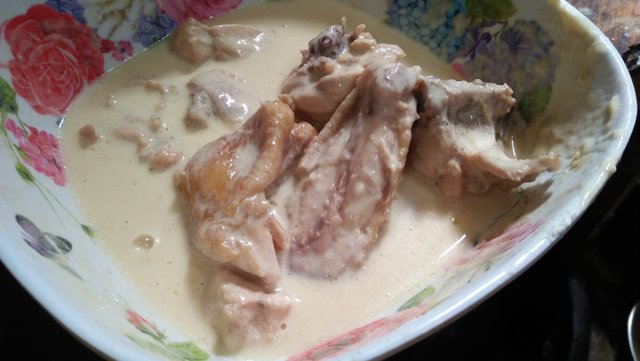 Step 8 Prepare dry flour as a sprinkling so that the crispy is on the meat after frying.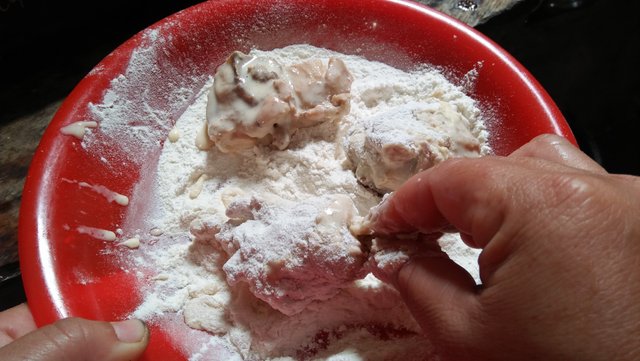 Step 9 Fry meat. After, sprinkle the dry flour into the hot oil. And set the color slightly reddish, Until cooked.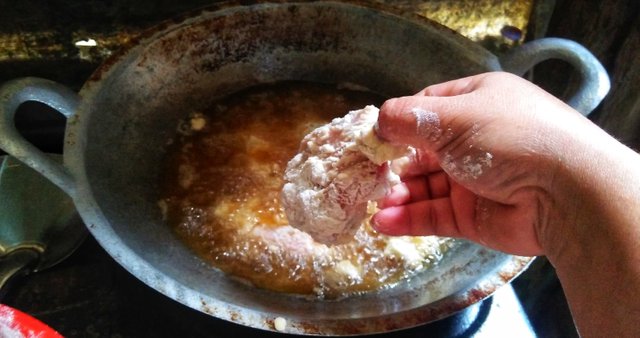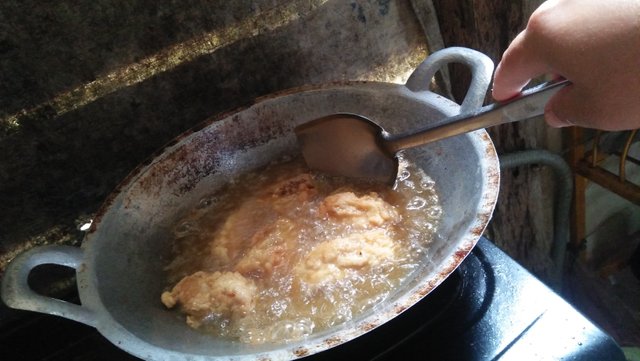 ---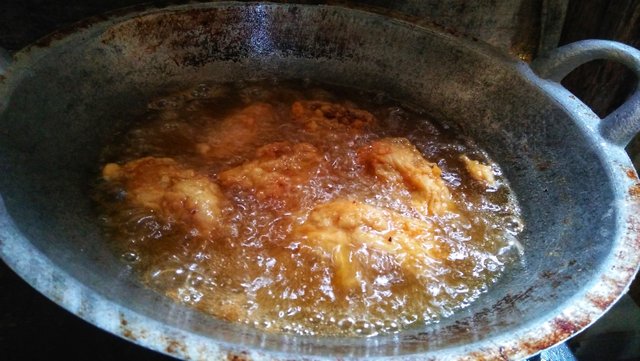 Step 10 Served out, with great care as it was hot.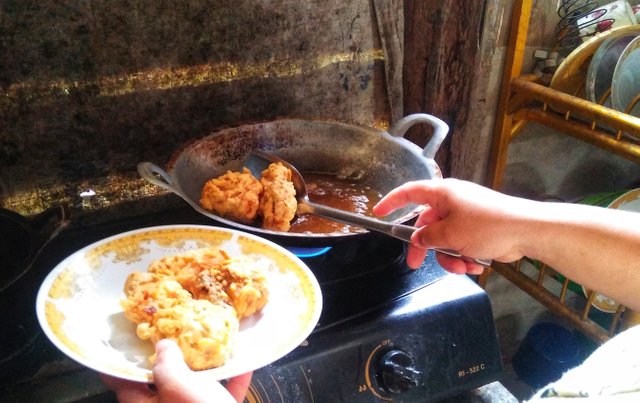 The dish comes out so perfect to eat, the crispy fried chicken can be eaten in any way, after frying you just need to wait for the heat to go away. Special chicken is ready to be enjoyed.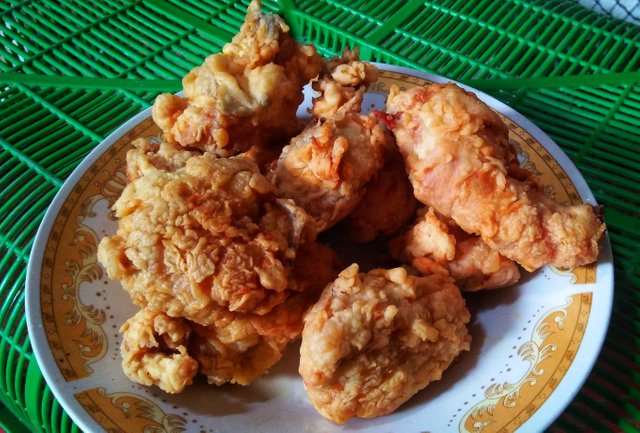 The final step You only need to press the meat so that the degree of splintering can be adjusted easily because the chicken meat has a crunchy texture and also makes it easier for the pada when chewing.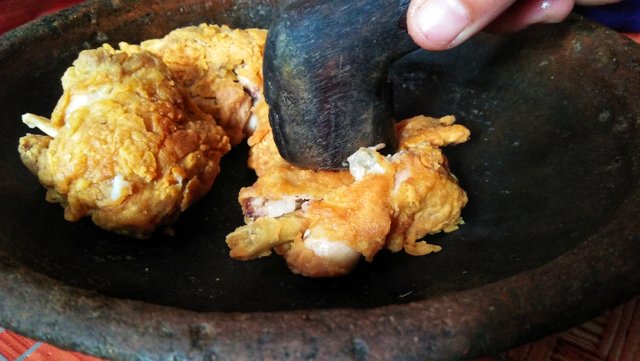 All my recipes can be tasted so easily. This is my job as a home cook. I was looking for something different to eat with the family.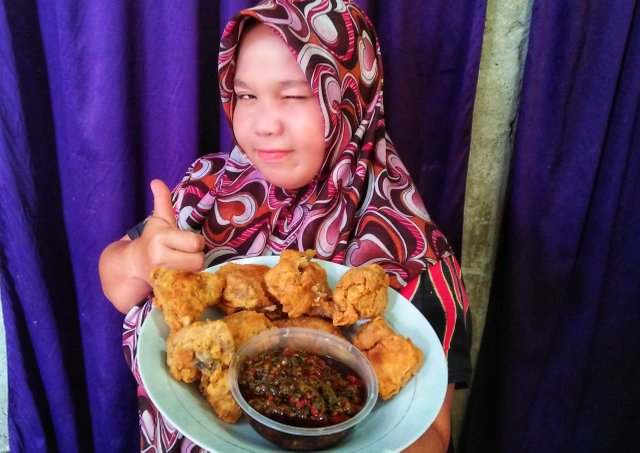 GEPREK chicken is in the form of KFC which has a different taste. Geprek chicken can be eaten with any kind of food as our additional food is rice, because rice is our staple food, so I eat fried chicken with white rice to get the right and delicious taste..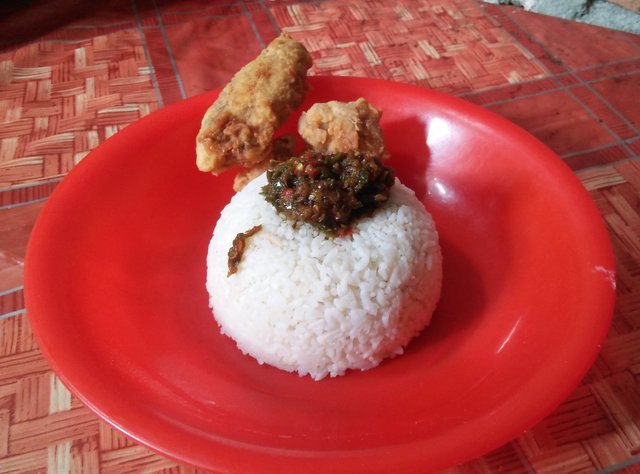 Don't be surprised if you are in our city, when choosing fried chicken, there are many choices of crispy chicken that are so delicious with different flavors.
So from my recipe review as a simple chef in the village. I hope you have fun as a reader.
| Category | Steem Bangladesh Contest:Food Review (Myrecipe) |
| --- | --- |
| Menu Name | Geprek Chicken |
| Device | Oppo A37f |
| Location | Aceh |
Aceh Lon sayang 30% to @hive-138339 Steem-Bangladesh