Summary of participation in the #musicforsteem ( 06 ) competition - Resumen de participación del concurso #musicforsteem ( 06 ) participaciones de la comunidad hispana ESP/ENG by @vdc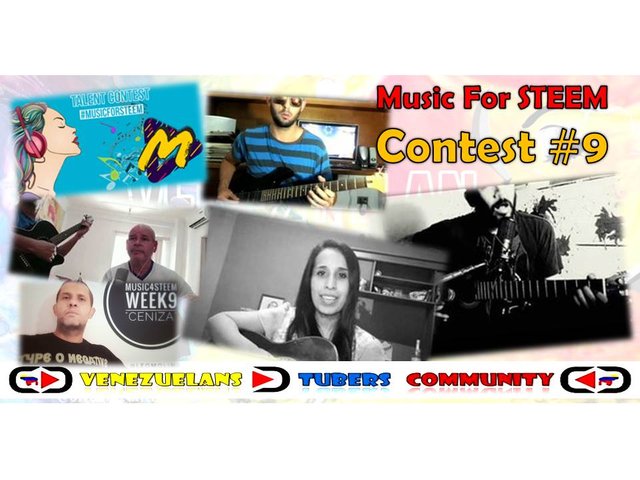 Hello friends musicians, singers and artists of the contest #musicforsteem, the week number 9 of the contest has reached its end and we have had great entries and excellent performers in various genres and musical styles, remembering that the week number one was awarded with the triumph of three Venezuelans who climbed to the top of the podium getting very good rewards for their presentations. All of them filled the competition with music making it enjoyable and fun for everyone.

The competition has entered a phase of transformation of its organizational structure, we all know that already steemcurator02 will not be supporting the entries and that the number of prizes was reduced again to 03 places which somehow reduces the possibility of being among the winners. Many users have been expressing their opinions about the contest and the team will be evaluating them. This for sure has influenced the fact that we only have 07 entries from the Hispanic community because of discontent perhaps, because of problems with the Internet and electricity or because they feel that the contest is no longer important.

Music is an important part of our lives in these weeks we have seen great artists and excellent participation, and we will find the mechanisms and ways to return soon to the great party of #musiforsteem. To all participants of this edition good luck.


Hola amigos músicos, cantantes y artistas del concurso #musicforsteem, la semana número 9 del concurso ha llegado a su final y hemos tenido grandes entradas y excelentes interpretes en varios géneros y estilos musicales, recordando que la semana número uno estuvo galardonada con el triunfo de tres venezolanos que subieron a lo más alto del podio obteniendo muy buenas recompensas por sus presentaciones. Todos ellos llenan de música la competencia haciéndola agradable y divertida para todos.

El concurso ha entrado de momento en una fase de transformación de su estructura organizativa, todos sabemos que ya steemcurator02 no estará prestando el apoyo a las entradas y que el número de premios se redujo nuevamente a 03 lugares lo que reduce de alguna manera la posibilidad de quedar entre los ganadores. Muchos usuarios han estado manifestando sus opiniones acerca del concurso y el equipo las estará evaluando. Esto seguro ha influido en que apenas tengamos ahora 07 entradas de la comunidad hispana por descontento tal vez, por problemas con el Internet y la electricidad o porque sienten que ya el concurso no es importante.

La música es una parte importante en nuestra vidas en estas semana hemos visto a grandes artistas y excelentes participaciones, ya encontraremos los mecanismos y vías para que vuelvan pronto a la gran fiesta de #musiforsteem. A todos los participantes de esta edición suerte.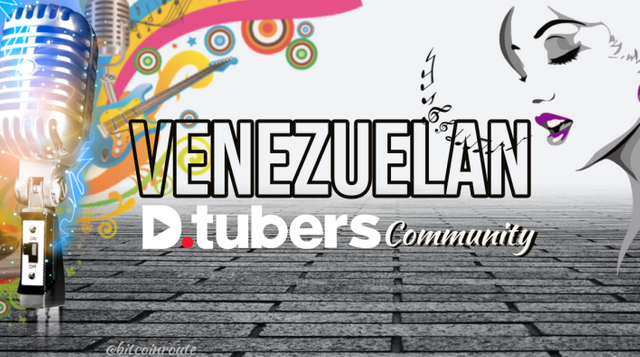 @bitcoinrout

Queremos que conozcas a los participantes hispanohablantes que esta semana número 9 que se atrevieron a competir contra el resto el mundo en un concurso universal que demuestra que l música no tiene barreras y puede unirnos a todos en un mismo sentir. Sin ningún orden en especifico esta es la representación de nuestra comunidad hispana. Gracias por seguir demostrando que somos los más grandes y talentosos de la plataforma.

We want you to meet the Spanish-speaking participants who this week number 9 dared to compete against the rest of the world in a universal contest that shows that music has no barriers and can unite us all in one feeling. Without any specific order this is the representation of our Hispanic community. Thank you for continuing to demonstrate that we are the biggest and most talented on the platform.
Si obviamos a uno de nuestros músicos hispanos haganoslo saber en los comentarios, con más de 05 participantes en esta ronda seguimos demostrando el talento y las ganas de trabajar y aportar a la comunidad. Pronto votarán por sus favoritos, seguir las cuentas de @steemincurators y @ciska para más información. Gracias por ser increíbles el team de @vdc. Mención honorífica a la usuaria @bitcoinrout por su gran aporte gráfico a la imagen digital del concurso.

En su video debe iniciar con la frase musicforsteem semana (numero correspondiente) y nombre de usuario, debe grabarse en vivo.
Sube el video a youtube/dtube y publicalo en steemit, duracion minima del video un minuto.
El titulo de la publicacion debe ser: MUSICA PARA STEEM SEMANA (numero correspondiente) y titulo de la cancion.
Utiliza el tag #vdc si perteneces a la comunidad hispanohablante ( opcional )
vota y dale reesteem a esta publicación.
La entrada debera ser publicada primero en steemit, solo una entrada por participante.
Para conocer mas detalles visita esta publicacion
Como subir videos a la plataforma Dtube - Tutorial

Esta es la comunidad OFICIAL del concurso MusicforSteem-This is the OFFICIAL community of the MusicforSteem contest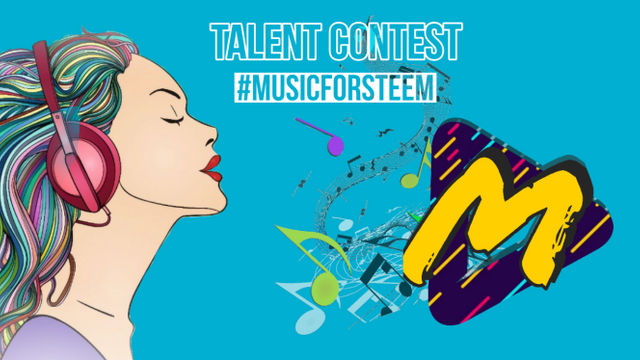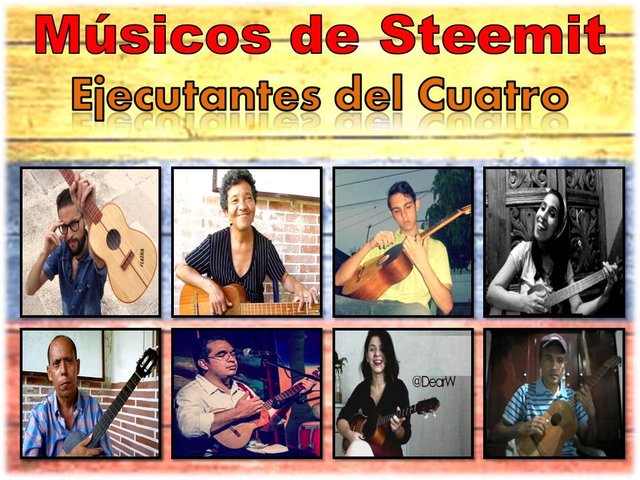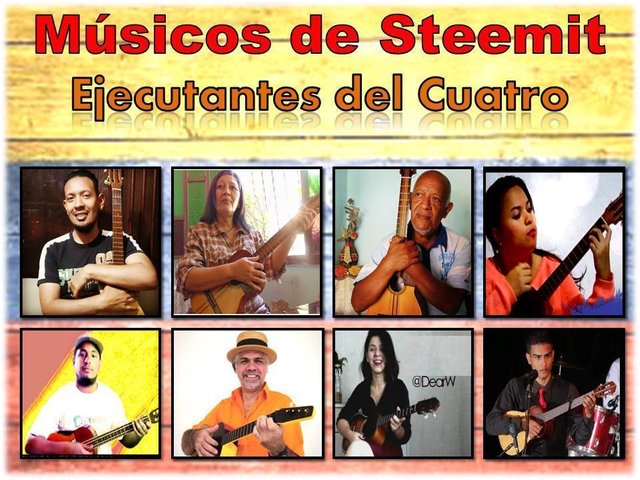 Albúm de ejecutantes del cuatro de la plataforma
Si quieres aparecer en el mismo contáctame por discord y gustosamente te agregaré a la colección


Te invito al Discord de la comunidad vdc donde encontrarás apoyo para tus publicaciones de video en la plataforma Dtube, es una comunidad que organiza y promueve, asesora y orienta diferentes actividades en contenido español y para la comunidad hispanohablante. Su tag o etiquta es vdc para promover tus publicaciones tenemos sals de promoción sobre varias temáticas en producción audiovisual.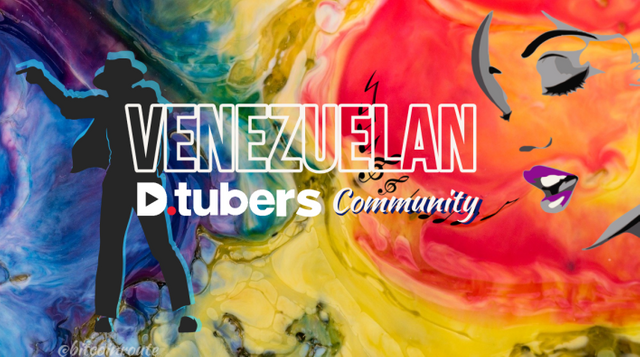 @bitcoinrout