An easy way to make a cake in ten minutes || 11-jun-2022 || #Ckub100 || @tahirazaman
Asslama-o-Alaikum from me to all the users of steemit . I hope you are well. I am well and I want to know how you are. Today is Saturday 11 Jun and the year 2022
An easy way to make a cake in ten minutes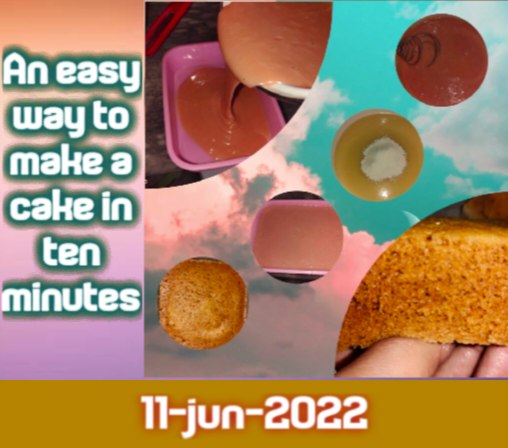 Today I will show you an easy way to make a cake. You can make this cake in ten minutes
Ingredients for making cakes
Two eggs
Stomach 150 grams
100 grams of sugar
One tablespoon of baking powder
Milk 100 grams
Cooking oil 70 grams
Lachi liquor to taste
Chocolate color to taste

Easy way to make a cake
You can easily make this cake at home. This cake is 100% better than the cakes of the market and is also beneficial for children. To make the cake you first have to take a pot in which you have to put two eggs and mix them well so that the whites and yolks blend together. Then you have to mix 100 grams of milk in it and add 70 grams of cooking oil.

Then add 100 grams of sugar. If sugar powder is found, it is better because it mixes easily. Then add 160 grams of filtered stomach and mix with a tablespoon of baking powder. Remember that if you do not add a tablespoon of baking powder, the cake will not be ready. You can use Lachi liquor for cake scent. I used it. Anything can be used for the color of the cake. I used chocolate powder.

Mix them all well so that nothing stays dry. After mixing, you put the mixture in a plastic container and place it in the wool.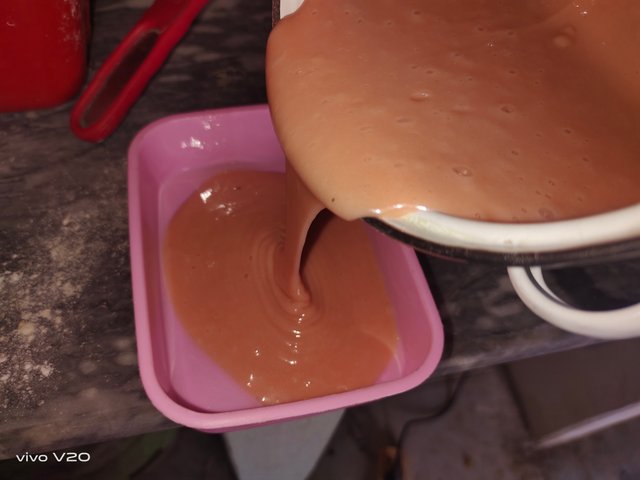 Put ten minutes in the wool. Remember that you can make this cake without any wool, even if you put it in a steel pot over a fire. After ten minutes the cake will be ready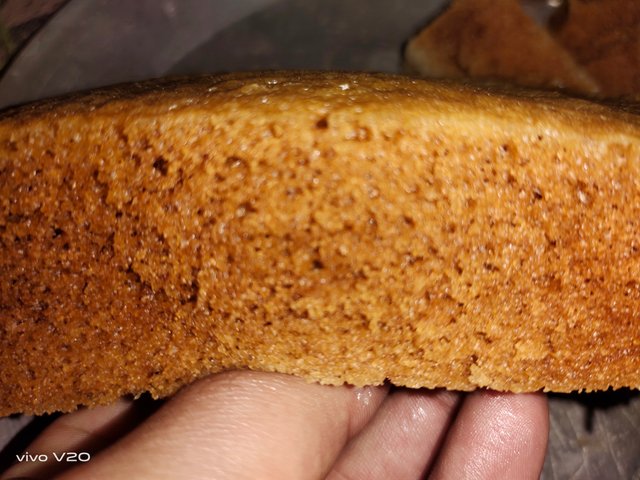 Special Mention:
@haidermehdi // @vvarishayy // @hassanabid // @steemit-pak // @event-horizon//
Regard @tahirazaman ✍️❤️