New Idea for home decor **Words art ** with waist materials 😍😍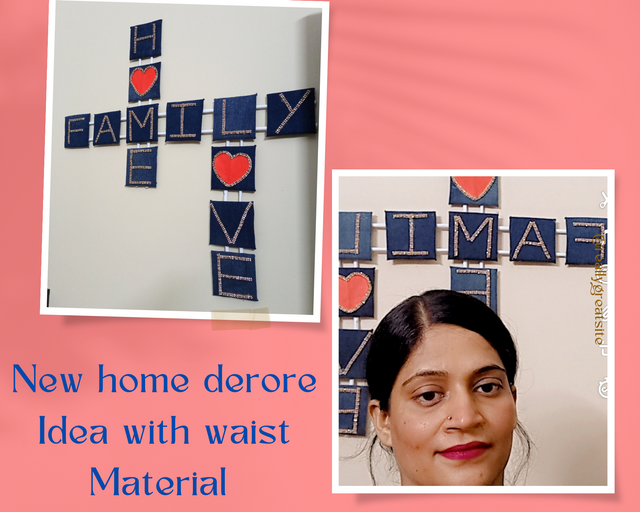 💞 Hello My lovely Steemit pak Friends 💞
The creativity had no limit,I made many waist material crafts most of them people never identify easily and many time surprised and encouraging me ☺️☺️ it's my favorite hobby my husband gave me title Teen dubby wale 🤭today I shared very easy and very owesome words craft I am sure you all liked it please share your comment on my new words craft.
---
The three words Family, Home and Love our life around these beautiful words so I am trying to made in different way so guys let's Start my new home decor idea with recycled materials, today's craft were made by card board ,old jeans pants and I reused lace .The tutorial post made step by step for any one easily understand how I made it .😊😊

Things we need

Old jeans
white glue
Card board 14 prices measuring 3.5" square
Old white paper
Hot glue gun
Lace as needed
Red paper for letter o making
Scissor

Procedure

Step:1
By first I cut the Ard boards 14 prices in measurement 3.5" in square shaped as you see in images .
---
Then cut the old jeans pieces in one inches large which were 4.5 and pasted all with white glue on card board pieces in all .

Step:2
When I made all 14 pieces covered with jeans fabric now it's time to write words on single word on single card for you help how I drew saw images.
---

Step:3
In third step I made paper straw with the help of old note book papers ,I share many time in my post how to made paper straws ,fold one end to another end and paste it with white glue .
---

Step:4
Now I arranged two parallel long straws and stuck letters ,first I stuck letters family used h in home letters and in the last family l made word love 💕.
---

Final Look
So guys it's a final look of my waist material craft I hope you like it .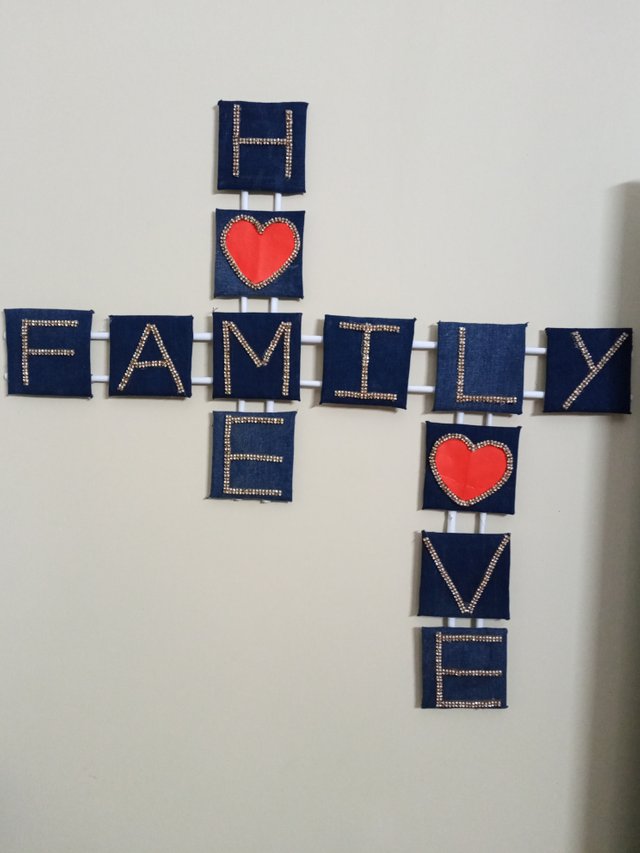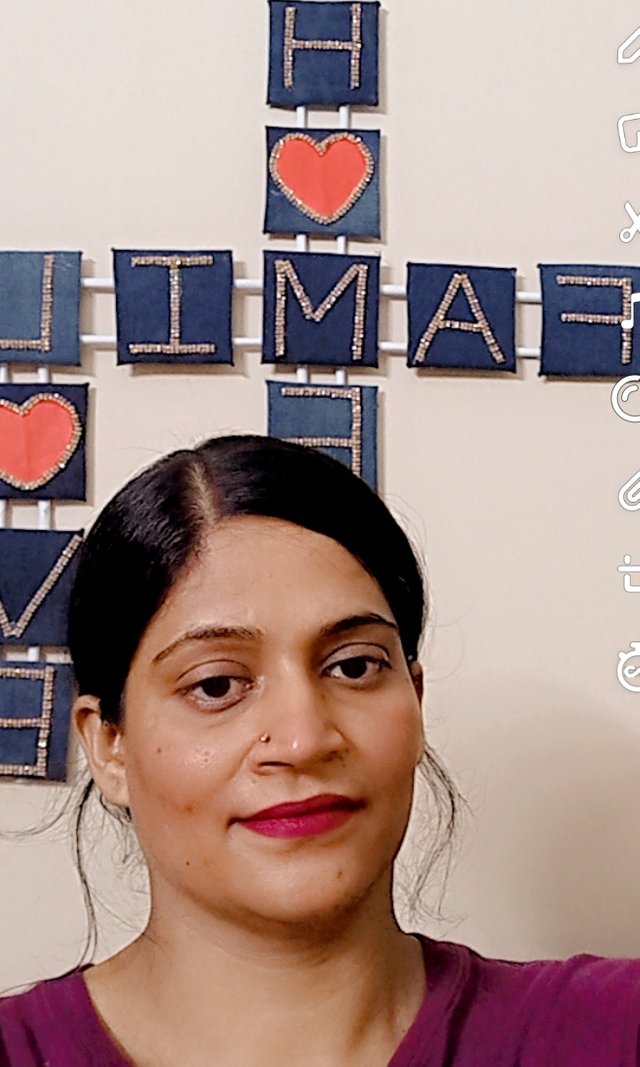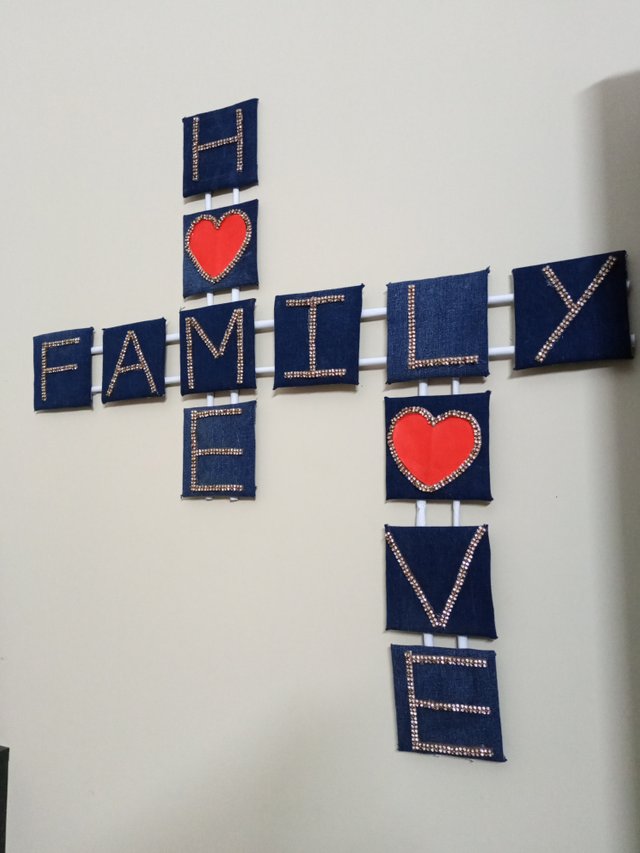 I stuck on kids room wall and click picture with selfie ☺️☺️.It's made in zero cost ,yes no money used for it .My husband,s old jeans ,card board piece and my old scarf laced reused for letter formation.

In the last I specially mention
@steemit-pak ,@haidermehdi,,@event-horizon,@suboohi,@uzma4882 for guidance.
Regards