Steemit Pakistan Community Reached 1400 Subscribers + Maintained 175 Active Posters | 100+ Subscribers in just 1 days !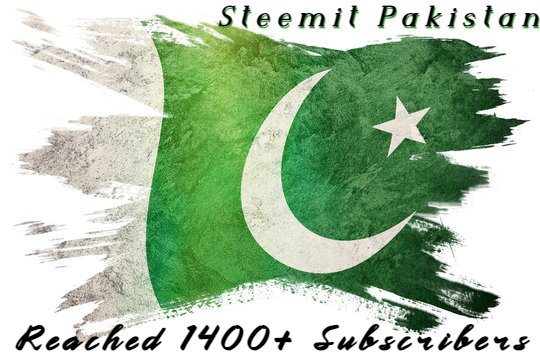 Hello to all Community Members!
Its a very proud moment for all of us on this occasion when we have reached 1400 Subscribers which became possible Due to our Dedication, Commitment and Cooperation with our community members.
We have reached 1400 subscribers from 1300 subscribers in just 1 days
In this journey The Co-operation of community members with us (Team) was a biggest and the most important thing as we have seen in many different communities, Community members get disturbed badly !
Steemit Pakistan is the only community where no one complains for upvotes !
Our Female Community Members are working over different communities and they have achieved their verification which shows their dedication,enthusiasm and commitment with Steemit Platform
You must be waiting for the proof so sharing this wonderful Achievement with all of you !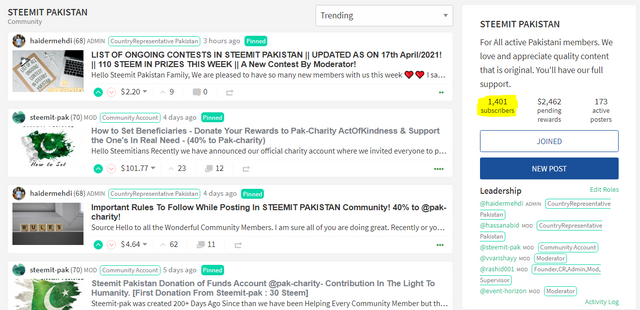 As a Official Community Curator Account We feel so Glad that we don't have any complaints with our community members and i believe neither they would have from us So we feel really fresh when our Community Member appreciates us for our progress and hard work.
Thankyou So much To all the Subscribers
Certificates are on the roll so stay Active !
THESE CERTIFICATIONS WOULD BE AN APPRECIATION TO ALL THE USERS WORKING IN THE COMMUNITY AND ALL THOSE WORKING FOR THE COMMUNITY. EVERY MEMBER WHO HAS BEEN PROMISING AND PROVED HIMSELF A WORHTY CONTRIBUTOR TO THE GROWTH OF THE COMMUNITY, SHALL RECIEVE A CERTIFICATE AND A PRIZE STEEM THAT WOULD BE ENOUGH TO GET A COLOURED PRINT OUT OF THE CERTIFICATE AND POST IT HERE IN THE COMMUNITY AS HIS/HER ACHIEVEMENT AND ACCEPTANCE POST :)
Wanna know more About it ? Visit Here
---
Don't hesitate to comment if you have any queries.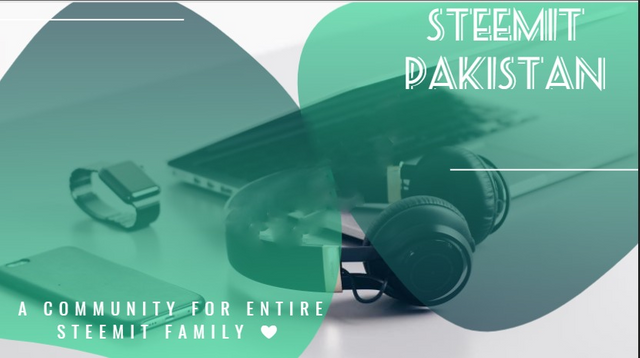 THE OFFICIAL STEEMIT PAKISTAN COMMUNITY
ITS OUR PLEASURE TO HAVE YOU HERE
FEEL AT HOME
SUBSCRIBE STEEMIT PAKISTAN
Delegate Steem Power To Show Your SUPPORT
Steem On!