Betterlife || The diary game || 12th June || Bestfriend's Dholki ♥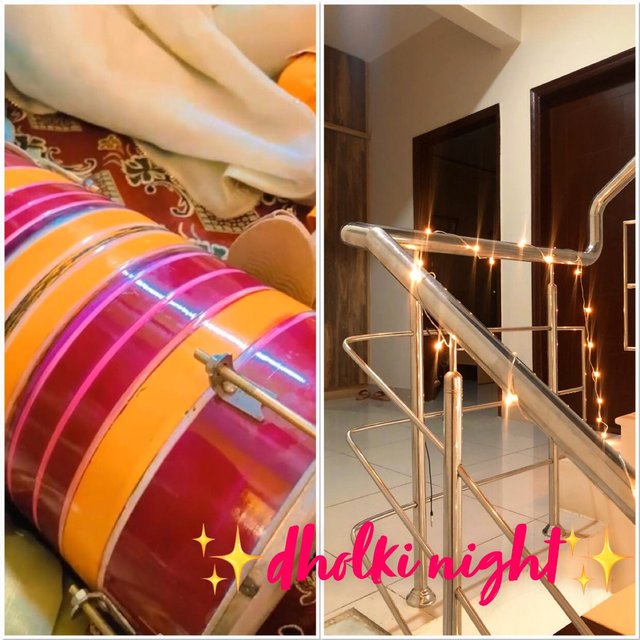 I had to cancel my other plans to attend my bestfriend's dholki which was yesterday.
A lot of things were happening, it was a rush for me since these days I am quite busy with the classes and reports stuff, even I had a lot work to do related to university but I had no choice except to attend my friend's dholki so I left the work for next days. But I still did some assignments before going to the function.
I had decided what am I going to wear three days before the function because I knew I wouldn't have time if I leave the deciding dress part for the last day. I decided to wear a shiny skin color dress at the Dholki with skin color heels and simple accessories with it.
The function was held at her house and it was a simple function with not so many quests only few close ones were there and her friends including me :p I reached at her place around 7:30 pm she was all dolled up wearing an orange dress.
The stairs were decorated with simple lights which was looking decent and pretty.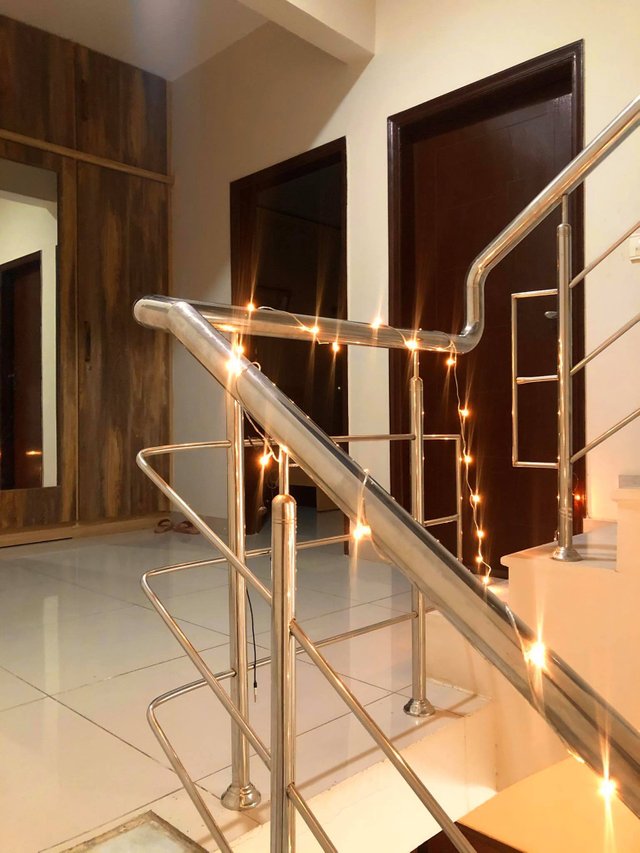 When I got there there were hardly other guests around, only me and my other two friends were present at the moment. Later my other two friends came and we sang songs, danced the usual dholki things :p until the guests started arriving then we got busy taking pictures, of course the mandatory thing to do when you're dressed up for an occasion :p
My friend was all dolled up in her orange dholki dress, with a simple touch of makeup, she looked really happy Ma sha Allah, she made me take so many pictures because apparently according to them iPhone camera result is actually nice :p
This was her look from yesterday's event♥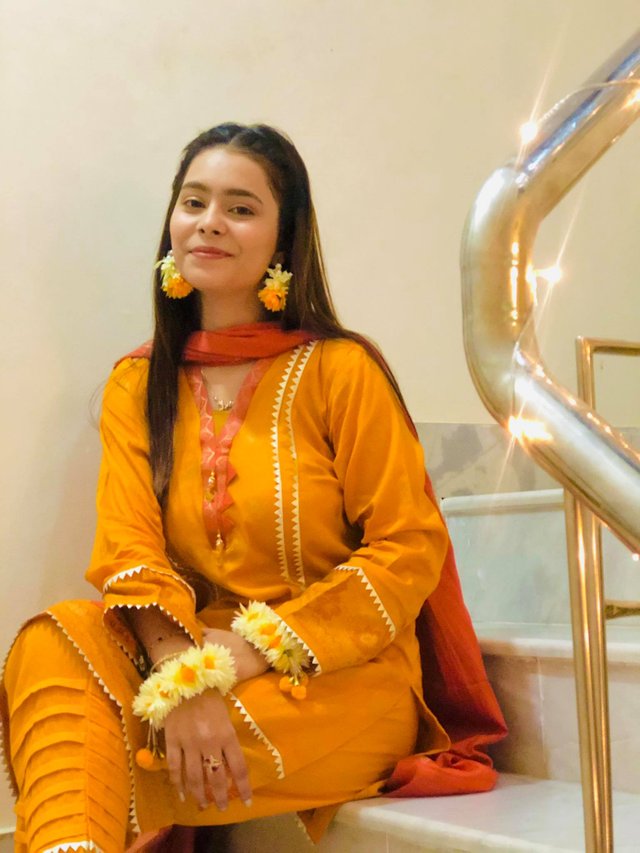 Apart from this we took a lot of pictures together before the food was served, after sometime we ate dinner, the dinner included biryani, pulao, and karahi, I really loved the food, the best part was food lol :p I was so busy eating the food that I forgot to take some snaps :p
This was our group photo♥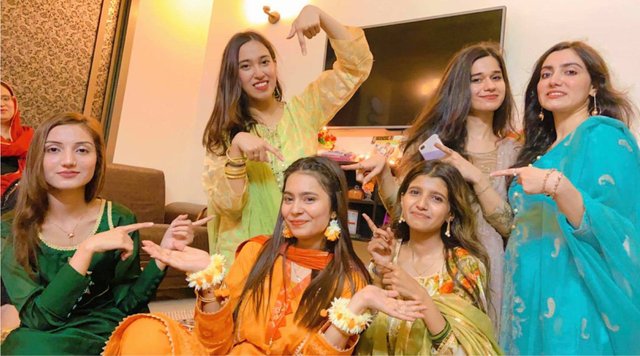 We all made sure to make her feel special and important, it felt really nice to see her happy, we enjoyed ourselves to the uttermost!♥
It was already 12 am and I had to leave for home and on the way home I grabbed some vanilla shake which was nearby my house I was actually really craving something sweet :p I was REALLY tired, I refreshed and slept.