BETTER LIFE| THE DIARY GAME|22/06/21| EXPLORING AROUND| BY @naqshraja1
hello everyone , this is my sixth post in diary game hope you like it.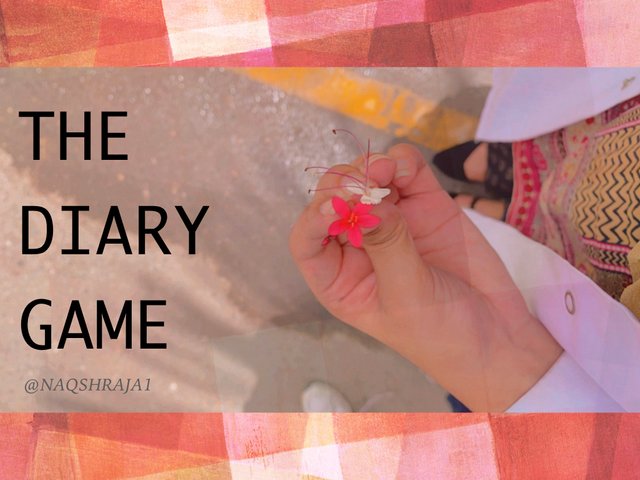 Since my physical classes have started I barely have time to do anything at all once I'm home. Everyday feels same because we have to follow the same routine but today however it was a bit different tiring non the less but fun. I woke up around 7:30 and showered, got dressed ,ate my breakfast and left for my university at 8:15 . Attended my lectures from 8:30 to 9:30 of dental materials and then from 9:30 to 10:30 of pharmacology and then we had our break until 1. We all were really hungry so we decided to have something from our cafeteria but because it was only 10:30 by then they were not serving anything until 11:30 so we all decided to explore around our uni and try our luck if we could find anything to eat. We started from our university and went from there to Jinnah and there was society in between somewhere we went there to explore where we saw few swings and a see-saw.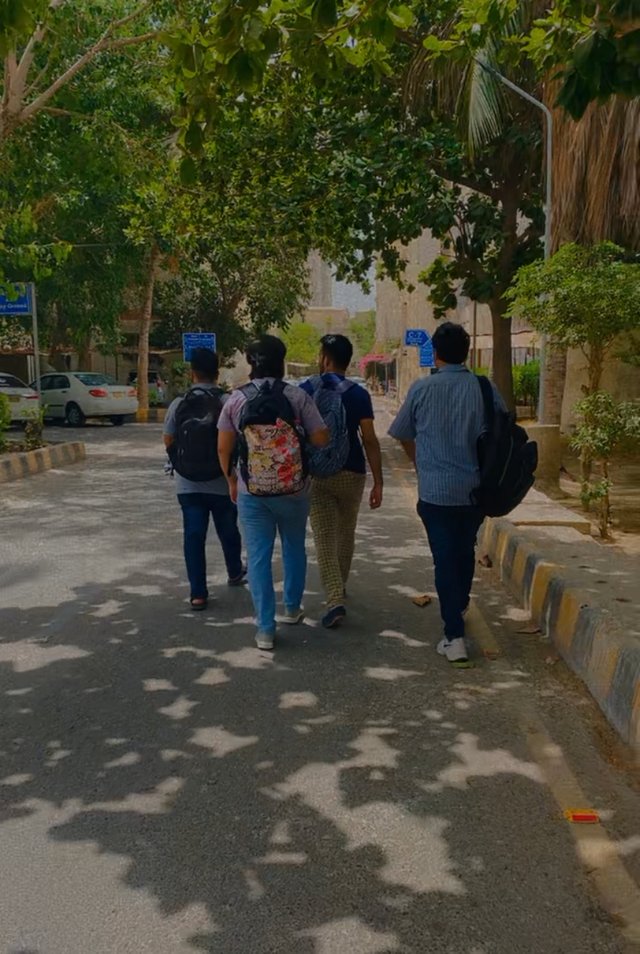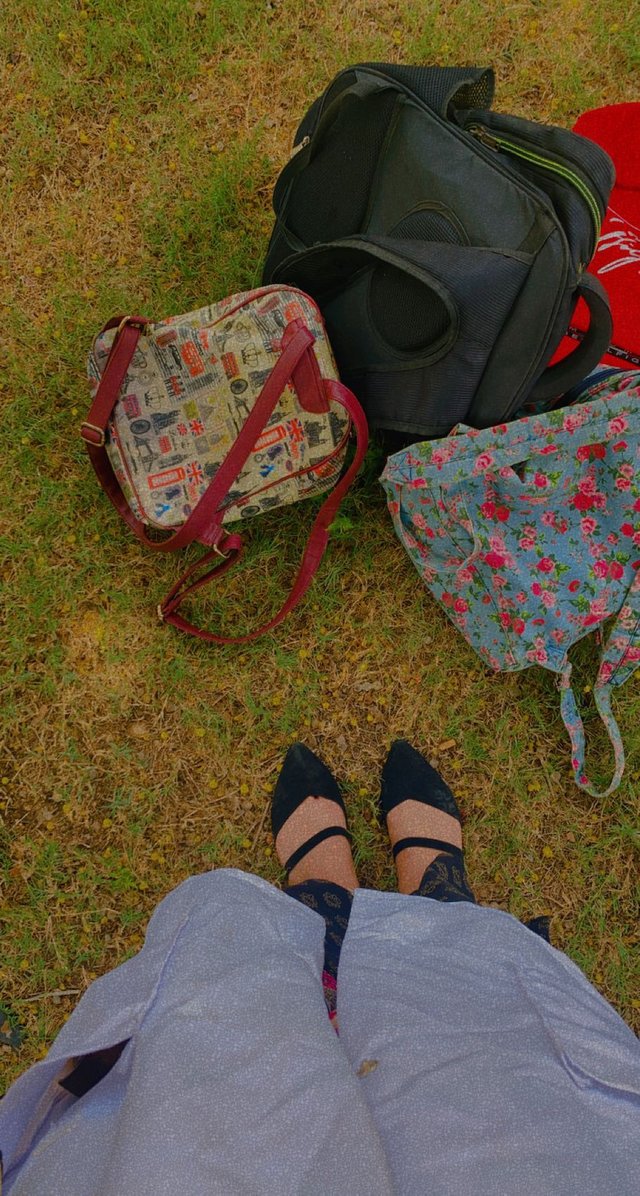 We stayed there for a while enjoying the swing and took few pictures. Now because we had walked so much and played as well we were all very thirsty but non of us had any water so instead we started looking for any filters or supply from where we could get clean water. Luckily we saw a dispenser and all of us drank water from there.
We then went to surgical complex and pretended to look for a certain doctor so that they would let us in and wont cause any trouble. The only good thing there was that it was centrally air conditioned. We rested here for a bit.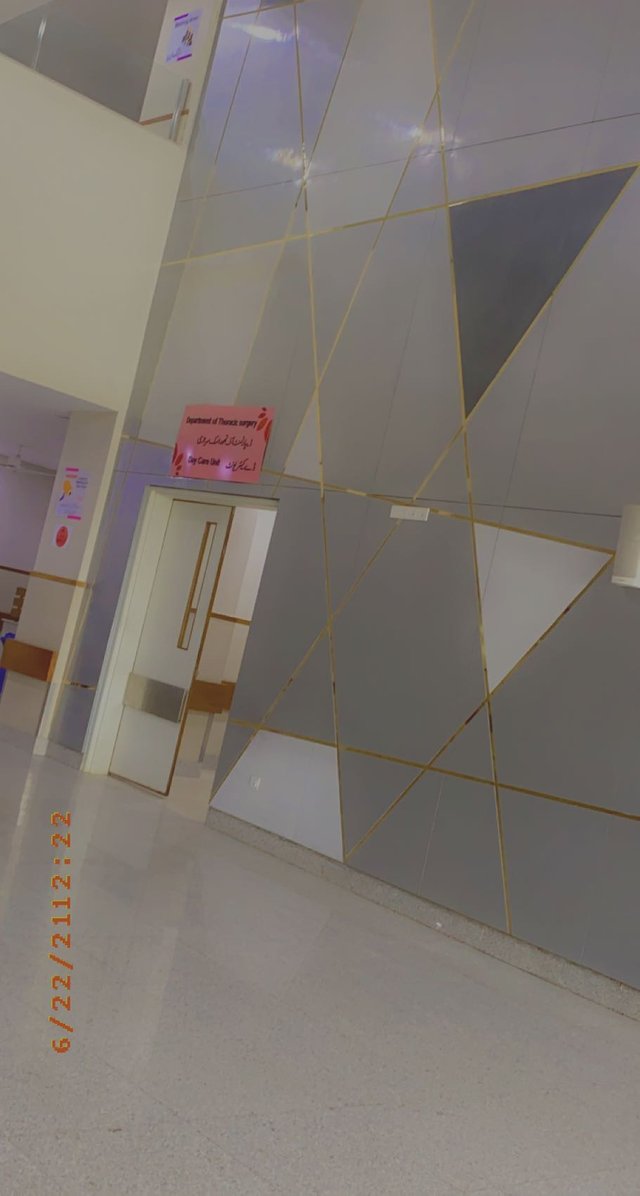 At around 12 we decided to go back we took a richshaw nearby since we all were tired from walking and went back to our university . Now it was time to deal with our hunger so we ordered 3 large pizzas and appetisers from dominos which to my surprise was a lot for 8 people that we even had leftovers.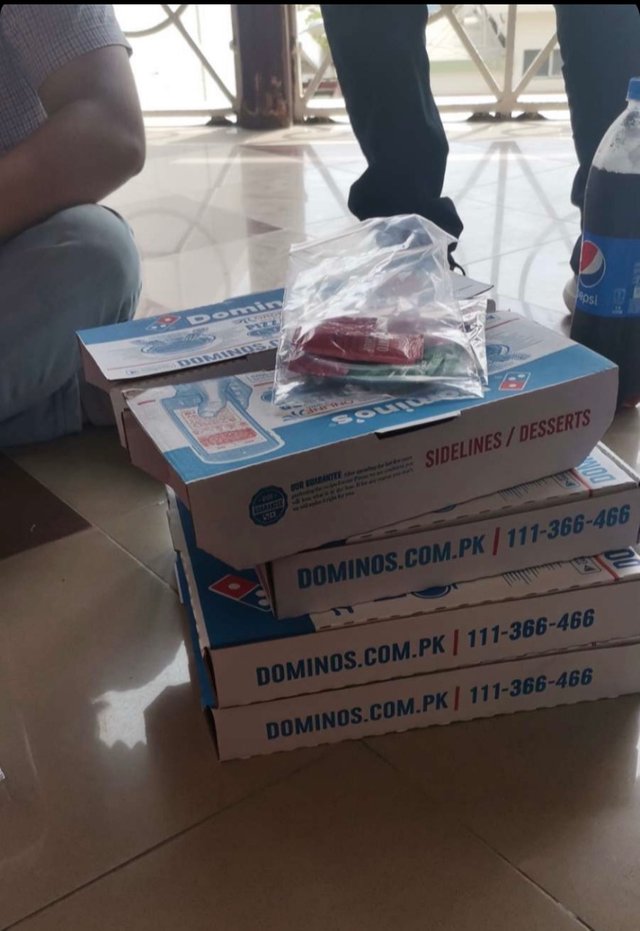 After finally getting done with everything it was around 1pm and time for our lab. I had operative dentistry lab. it was actually really interesting and my first operative lab since uni has recommenced. Our ma'am taught us how to fix matrix band around carious tooth. After clear demonstration I tried it and asked her to check if it was alright she told me that mine was best so far.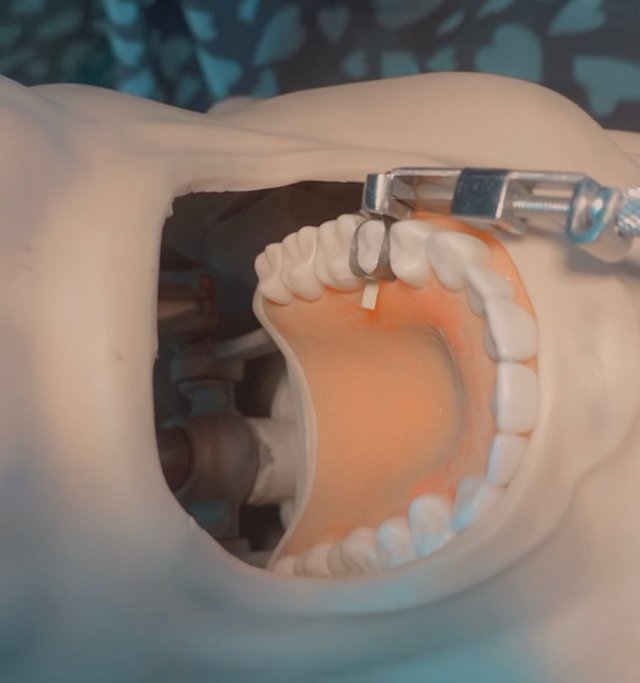 We then wrote everything in our log book and around 2:30 the class was over. We rested in our corridor for a while until it was three. Since it was so hot we ate ice cream to cool off.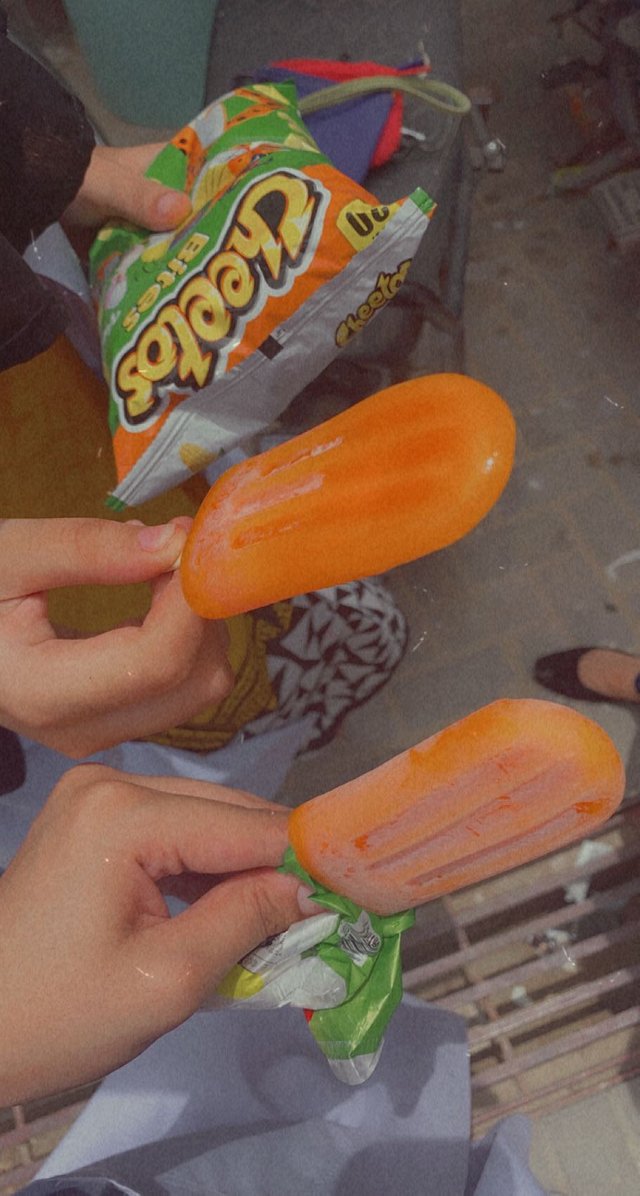 It was around 3 when by driver arrived to pick me up and points also came and all of us left.
I came home around 3:30 and quickly showed and prayed and went straight to sleep woke up around 8 and had tea with chicken patties that my mom made which I was craving for weeks. I then cleaned my room, kept away my clothes and studied for my lecture for the next day while eating some fruits.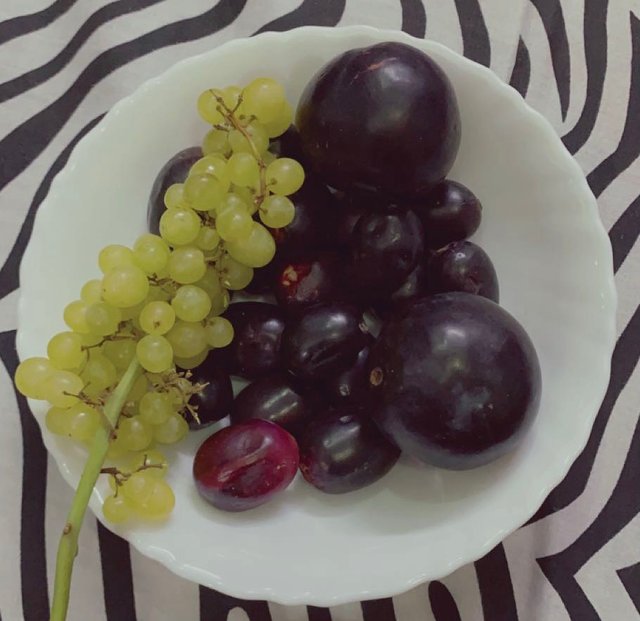 I then had dinner and said my goodnights and came to my room to sleep.
That was all for today, hope y'all like it.
Tc bye
---
Regards,
@naqshraja1