THE DIARY GAME || 4TH MAY || SECOND EID || USING THE TAG #CLUB5050
Assalam-O-Alaikum STEEMIT
Hello and welcome to my friends and all the STEEMIT community members. I hope you all are doing fine. I am glad that you make time for reading my post. So let's get started with my diary. Do support me thankyou. I also used the tag #club5050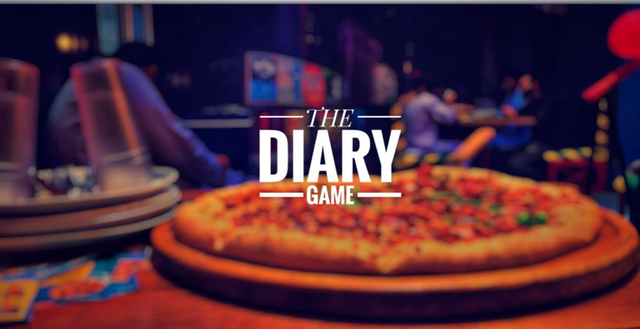 START OF THE DAY

I woke up at around 2pm as we had to go for shopping today. I wanted to sleep more but we had to go for shopping. We got ready and went downstairs. My father brought the car to the gate and then we all sat in and went to chaseup. We were out of snacks and perfumes so we had to get them. After reaching chaseup we bought snacks and perfumes and a few things more. My mother liked a purse so she bought a purse for herself. As we were done with shopping, we decided to have lunch on our way back to home so we stopped at KFC.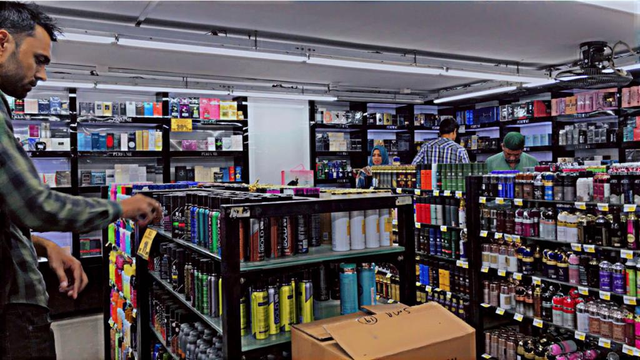 LUNCH

At KFC, we ordered the Family Festival 3 deal in which there are 4 zingers 4 broasts and 4 cold drinks. We usually go KFC as we really like the taste and quality of there food. Our order was served in around 20 minutes. After eating, we went back home as we were tired. My family slept and I used my phone after we reached home.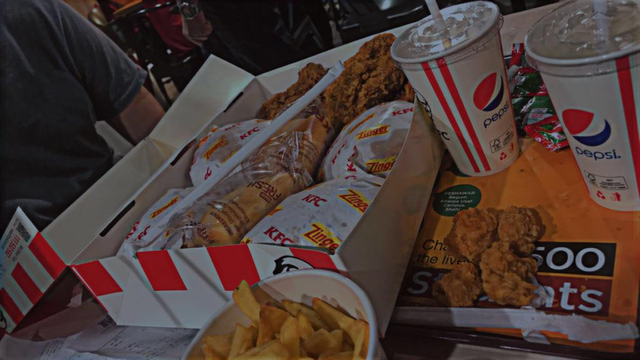 OUTING WITH FRIENDS

In a bit I got a call from my friend asking me if he was down for some outing with my other homies. He had ask his father if he could take the car. So he was going to pick our other 2 friends so he asked me as well. I told him I was down and then we both went to Gulshan to pick our other 2 friends.After that we were enjoying a long drive, music and chill conversation with homies.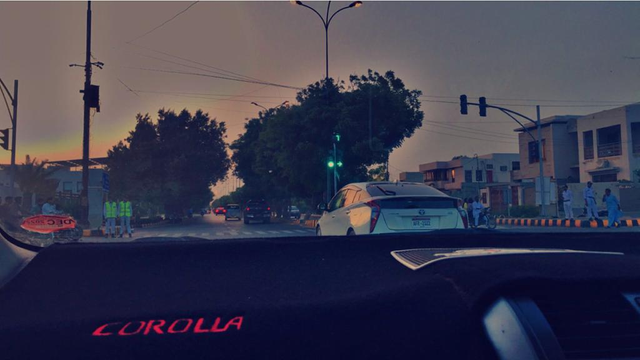 DINNER

We arrived at Broadway pizza and ordered some pizza as we here hungry. Where we were sitting there were no fans and it was quite hot so we told the guy to turn the AC on. He told us to sit near the AC as he turned it on, we were quite relieved after that. After we enjoyed our pizza the flavor were tikka and fajita and the pizzas were quite alot for 4 of us so we did ate alot. After that we went to sea view and had some great time there, on our way back home it was magrib prayers time so we prayed the prayers and then went back home. After I got back home I was quite tired as I didn't get any sleep last night so I slept as soon as I got home.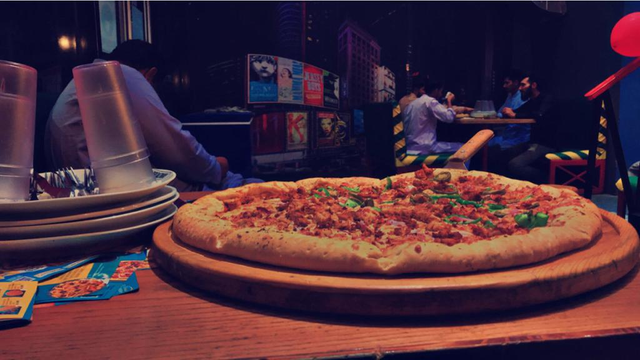 Subscribe STEEMIT PAKISTAN
Quick Delegation Links To earn delegation rewards
Special Mentions: