Betterlife || The Diary Game || May 18, 2021 || My Birthday || I Turned Twenty-Two (22) 🎂🎂🥳🥳🍰🍰
Assalam-U-Alikum, Hola, Bonjour, नमस्ते
Daily Diary
May 18th, 2021
Tuesday
Introduction
I hope that you all are doing great so finally the day arrived when I was born and that is 18 of may I am turn 22 now and feel like I am very old hahaha birthday is the day when you got tons of wishes from your family and your friends and I was so happy that
I have extremely beautiful and caring as well as loving family members and friends I got so many wishes that motivates me a lot because most of the people wish me good luck for my better future and as well as for my long and healthy life so
I spend my day de in a very similar way as I am old enough now so I don't feel like celebrating my birthday in a very huge manner without wasting any further let's get straight into my diary.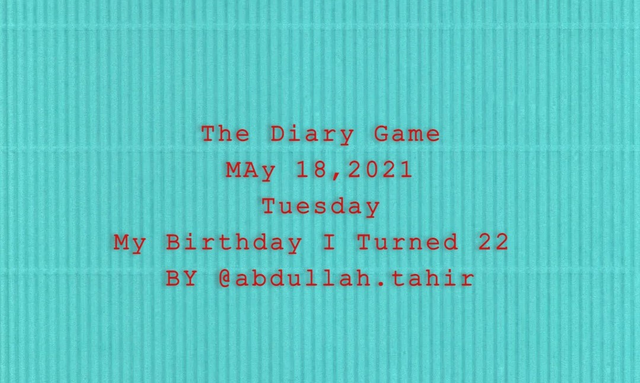 Morning
So when 18th of May started I mean at 12:00 a.m. midnight I got the very first wish from my elder sister in fact from my both elder sisters and I was so happy to see their wish then after some time I got wishes from my friends and after that I went to sleep when I woke up my brother and my mother wished me and gave me some present which I loved the most beside
this my mother wished me in a very unique way or in other words in very different words because as a son words like that from my mother feels extremely good after death I went outside to buy some gifts not for myself but from my niece as her birthday is also about to come
I went to the toy store and about different things which I was pretty sure that she will like after that I came back home and rested for a while.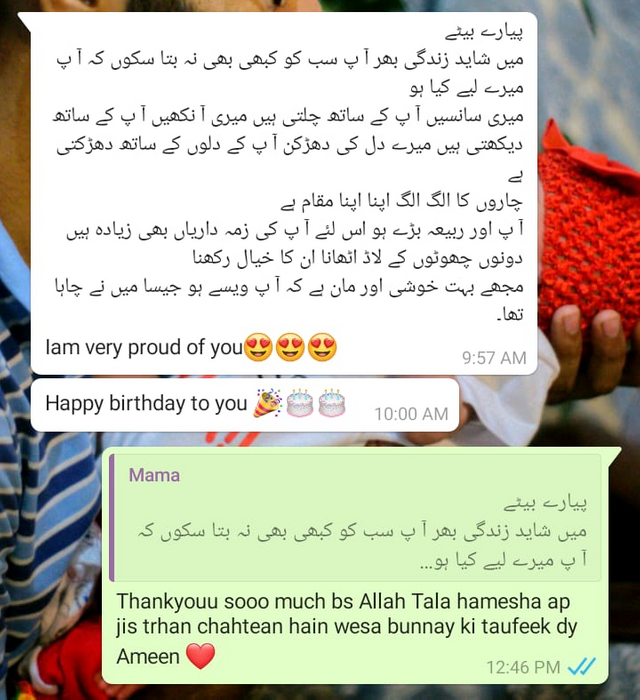 The Best Wish I Received and That Was From My Mother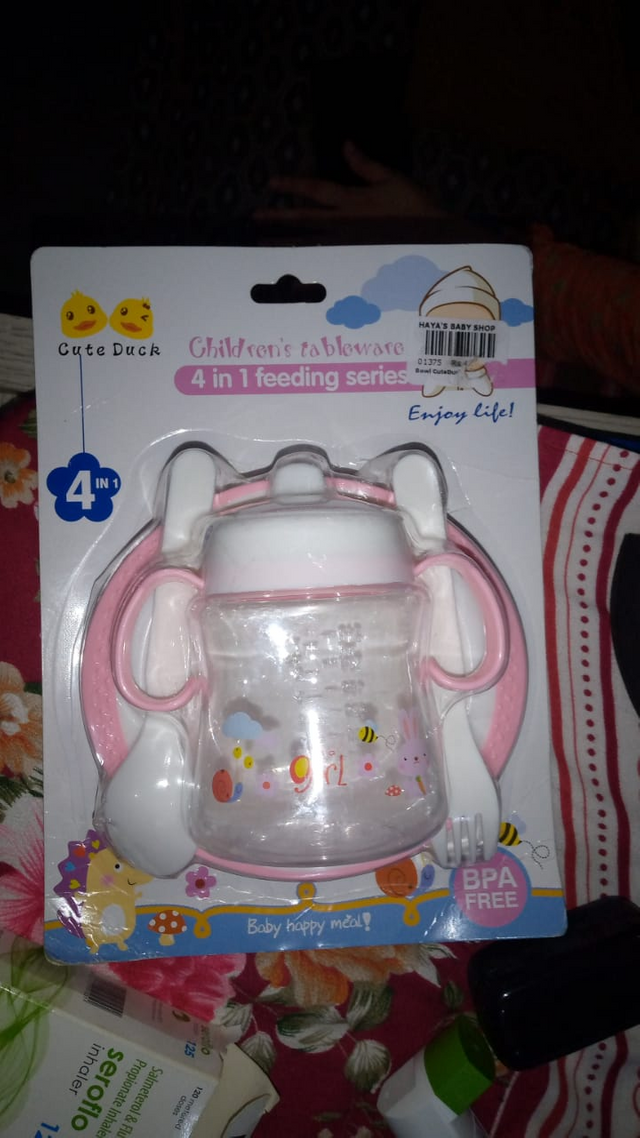 Gift For Niece and That isn't all I'll buy one more thing as soon as i will find that
Afternoon
In the afternoon I arranged all the screenshots off wishes from my friends and family so that I can share with you all all in my daily diary so it was my birthday but it doesn't mean that I don't have to work ok so I started doing my assignments then suddenly I got a call from one of my friend and
he said that he wants treat of my birthday so I said that I will come after 7 p.m. so we will definitely go somewhere outside after that I again started completing my project or assignment you can say after completing my assignment I immediately submitted it it and started doing some of my home chores set it was about 6 p.m. so I got ready immediately.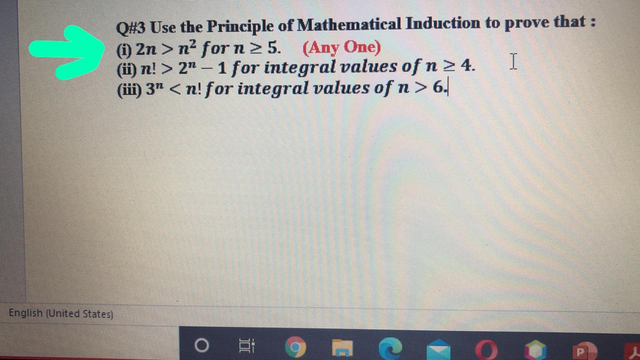 Question From Assignment
Evening & Night
Then I left for my my friends house where one of my other friend was waiting for me as well then all of us went outside for the treat of my birthday but as you all know that dine-in is completely off in the restaurants so we have to take away the food items after giving the order to one of the restaurant we waited for like 15 to 20 minutes then my friend
@azibalee
said that he wants to eat Singaporean rice so we went to Kashif food to buy Singaporean rice all the things we have purchased we came back home and enjoyed our dinner as well as the treat of my birthday so happy and my day went quite well with them I came back home at approx. 10:30
after coming back home I got a surprise from my sisters and they were at home with my favorite cake we cut the cake and celebrated my birthday and then they left to their house so that is how my birthday went I hope you guys like it if you do let me know in the comments section take care everyone bye-bye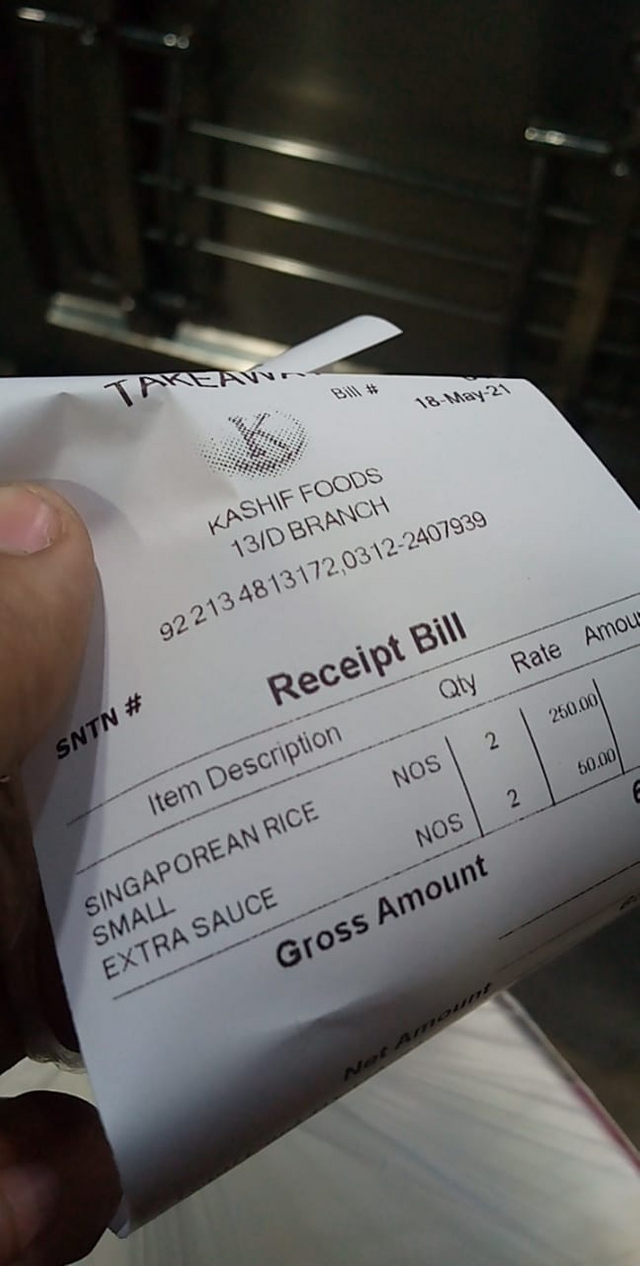 Gifts I received
Cake of My Birthday The Entire Steemit Team is Welcome to Have it
---

Thankyou for reading :)
Yours, @abdullah.tahir
Subscribe Steemit Pakistan
KNOW MORE ABOUT ME HERE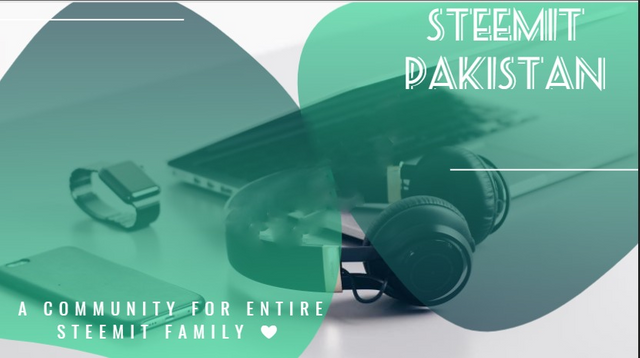 Join STEEMIT PAKISTAN
THE OFFICIAL STEEMIT PAKISTAN COMMUNITY
ITS OUR PLEASURE TO HAVE YOU HERE
FEEL AT HOME


Subscribe:::Discord.
:::Whatsapp :::join trail :::Steemalive Website
A GIF BY @stephenkendal to #supportthediarygame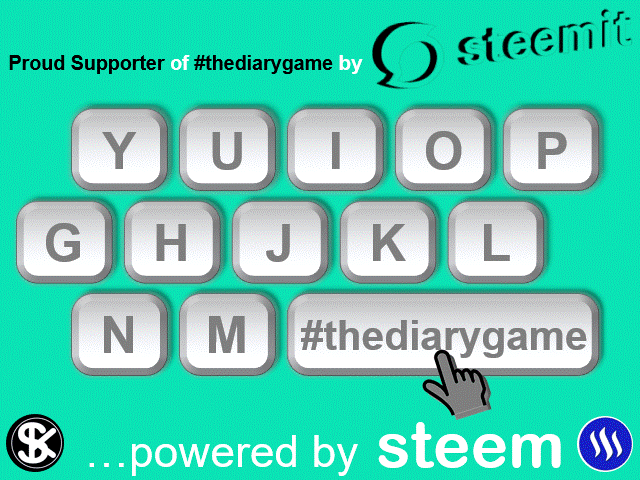 ---
Delegate Steem Power To @steemit-pak and Show Your SUPPORT