Cooling Lines on Silver Bars
It is amazing to witness novice pourers become artisans and watch their growth through the months and years as they discover their voice in pouring silver.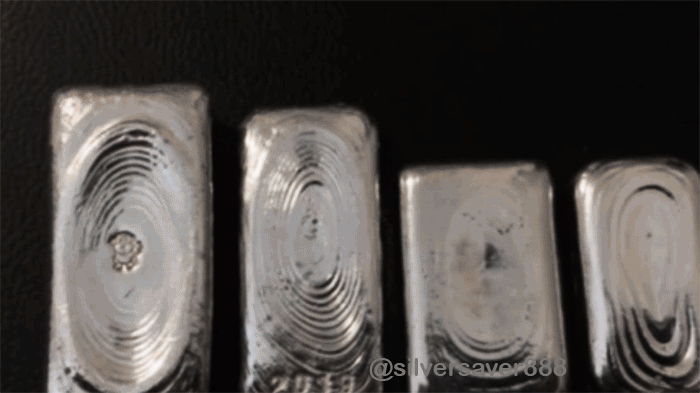 ---
Novice silver pourers put molten silver into molds with a "come-what-may" or "however-this-one-turns-out" approach to pouring silver bars.
Then there are artists who, with skill and creativeness, determine the character of the silver bar through the lines they create on the surface of the bar as the molten silver cools.
---
😍#ilikeitalot!!!😍
---
#silverpornsaturday
initiated by
@silverd510
is open for use to anyone who wants to showcase precious metals on a Saturday!
♥.•:¨¨:•.♥.•::•.♥.•:¨¨*:•.♥
---
Thank you for stopping by to view this article and video.
I post an article daily, and I hope to see you again soon!
Hugs and Kisses 🤗💕💋!!!!
---
---
Thank you to @thekittygirl for this banner and for including the Silver Saver Bar in this banner!
---
TeamUSA is a Community for and supporting those from of in the United States.
---

---
---