It's just A Miserable Feeling with these lives | Week 01 | What these lives are
It's not good to use such a word like "miserable" but I couldn't find a word to express my feelings. I think if you read this entire post you will not be blaming me for using such a word. Most of the nights i fall into deep thoughts again and again with this matter which was being a headache for me. But i never had any solution for that.
Heroin or "Kudu" as known in Sri Lanka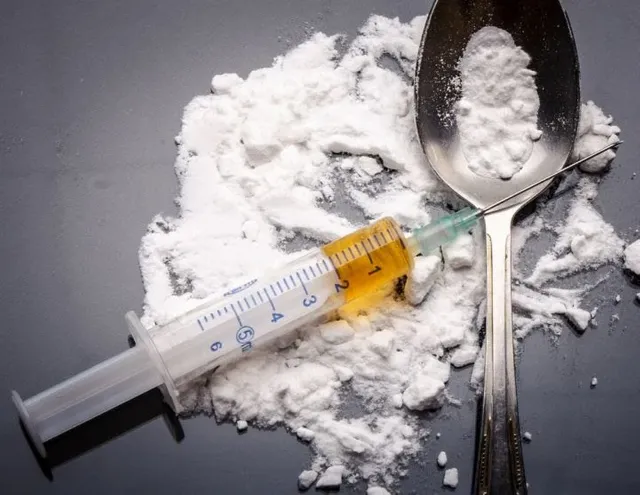 Image Source
After finishing my final exams in university, I got a chance to work in a construction site located in Colombo 02. From there onwards i have been working there for almost one and half years and had some experience that I never had before but it's not involved with my profession. It's all about heroin and lives that heroin had ruined.
Everyday we stop working at 12.00pm for lunch and start 1.30pm. There was a guy who was always late about 15-30 minutes and every time he was heavily sweating when he was coming back. Every day he had a answer for getting late and after his arrival after lunch he worked very very hard and about until 5.00pm he didn't stop working even if the work is heavy. Since this was happening again and again, I took him out from the work and told him that i have doubt that you definitely take some sort of drug. Here began the miserable story.
Actually he was fairly telling me the truth. Every day our workers are paid 500 or 1000 rupees on there request as their daily expenses when going to lunch and this man takes 500 rs and quickly go to railway station and takes a train to Dehiwala near his home to buy heroin. He used to take heroin by there and when he finished these things he again comes to work, getting late. He had no time or money even for having lunch. That's how that person life circle was. In the evening he takes another 500rs and while going home he goes another ride. By then he had sold his vehicles, lands and everything without his house for using heroin.
The next day I didn't let him to go out and got brought lunch from outside but he couldn't even wait so long, his hands and his body was trembling without heroin. He cried over about 15 minutes reminding how his life was destroyed and ask me to leave from the site. At that time i was not strong enough to keep him and I let him go. There after we discussed about stopping using heroin but every time he was answering me that he wanted but he couldn't. This was not the only one i met and about others i will be talking in the future. This is only a beginning to start a conversation.
We are always blaming the people who addicted to heroin or any other drug but is it fair? If actually the government needs to wipe heroin out from the country why are they not doing that? What is the problem?
I hope you will be sharing your thoughts and experience with this.