Accidently Captured | 5% for SL-Charity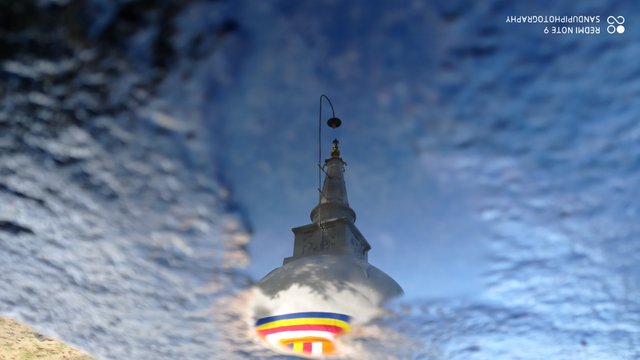 Original
After a long time I was able to go home with official leaves. Home sweet home...!!! It means lot to me. Because I really hate to the way I live. Home means I no need anything beyond that. I think my home, garden, village are the best places to enjoy the nature with photography. I could collect some beautiful shots and I'm gonna share them with you...
As I told you in one of my previous article, My home is situated near to the village temple. I can't count how many times I have gone to the temple because temple is very close place to me since my childhood. I have taken so many photos in the temple but this time I was able to catch a different kind of capture.
This is that picture and this was captured accidently and I think this is the best idea came to my mind when I taking photos. This is a table made from stone and we use it to prepare oil lamps, flowers. The surface of the stone table is not flat and because of that there is water on it. The image above shows the reflection of the Dagoba through the water on the stone table.
I had to rotate my phone for taking this photo and that's why the watermark has up side down. Anyway I'm not good at editing photos and the above picture is the original capture. Below images are the edited images and I used instagram and snapseed apps for edit them.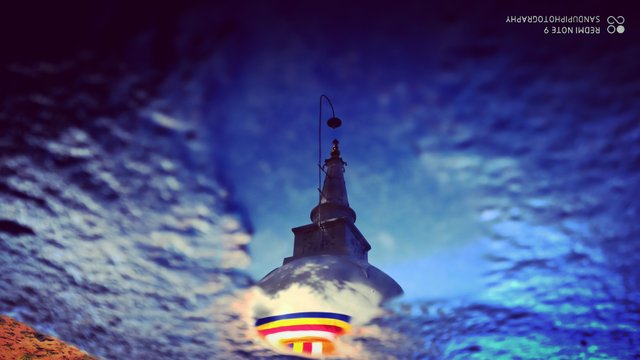 Edited from Instagram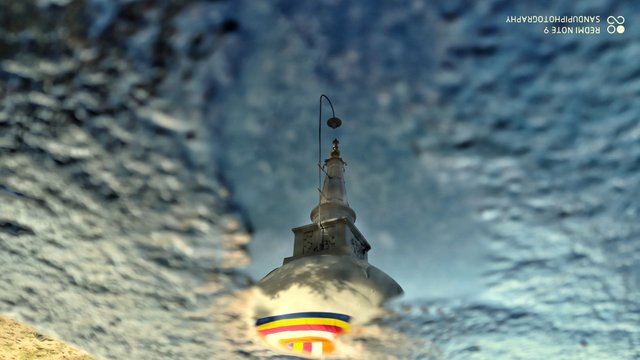 Edited from snapseed
I don't know how much I'm success from editing images. But I really love to this capture. There has a strange vibe in the incidents accidently happened. This is also same. I enjoy this capture very much. So my dear friends, how about your photography and what do you think about above capture ??
-Sandupi-
💚