We ❤️❤️❤️ Power-Up | Let's do | 10% for SL Charity 💐💐💐
We Love Power-Up !!!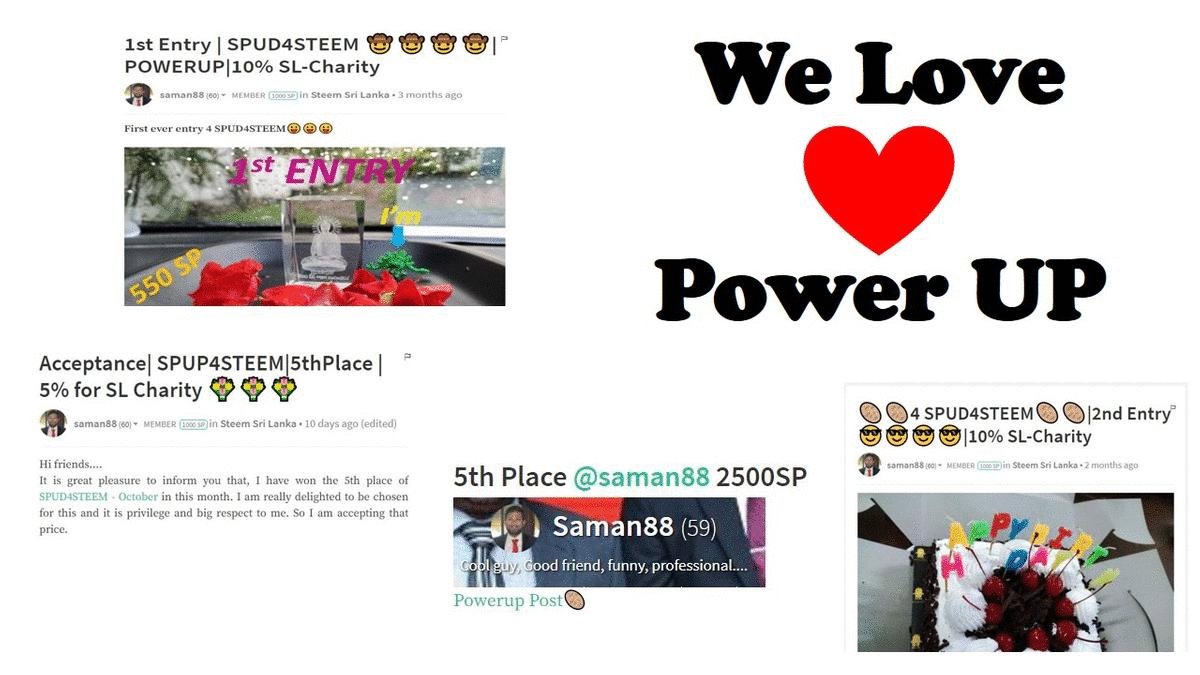 Hi guys,
Hope all are fine & safe with this Covid-19 pandemic.
At initial stage I didn't had clear knowledge about power-up or to how to build up my account in proper manner. But there were many good discussions with our members about this topic. Mostly by @randulakoralage & @damith 💐💐💐. They always helping and encouraging new comers without any hesitation. Many credits must goes to them for doing that. Also I went through few article have posted in Steemit. Such as 11 Reasons to Power UP STEEM and SBD posted by @paulag.

What I like most ???
No doubt…It is SPUD4STEEM. Since many of our members participating to that contest, I also wanted to do that. So increased my Steem Power up 500 to fulfil the eligibility requirement there.
In SPUD4STEEM
On 28th March 2021 I joined with this platform and June 2021 I could achieved 500 SP. So same month I put My 1st Entry to the SPUD4STEEM & with 8.6% increment of my SP. After that I continuously participated to the SPUD4STEEM. I saw some friends wining there, and I also wanted won a place. Somehow I won the 5th place at the SPUD @ October 2021. That was such an amazing moment for me. And it was encouraged me to do more. So Why I don't? My Stats in SPUD4STEEM are given below.


Do more Power-Up…
Today also want to increase my SP. So I have 135.36 steems with me. The let's do it.
My Wallet before power up.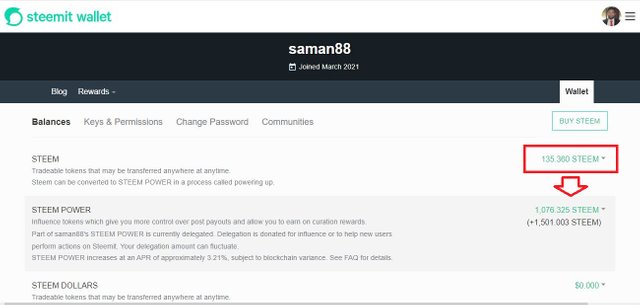 My Wallet after power up.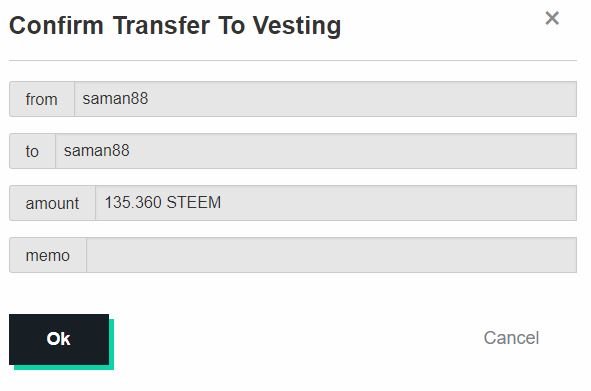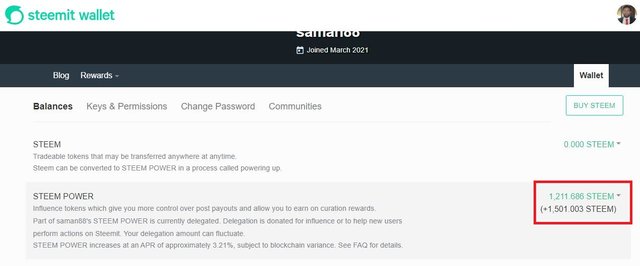 Let's make our community much stronger…
I think this another responsibility of us. After the power-up my next step to delegate some SP our Steem Sri Lanka. Previously it was 1000SP now it is 1125 SP.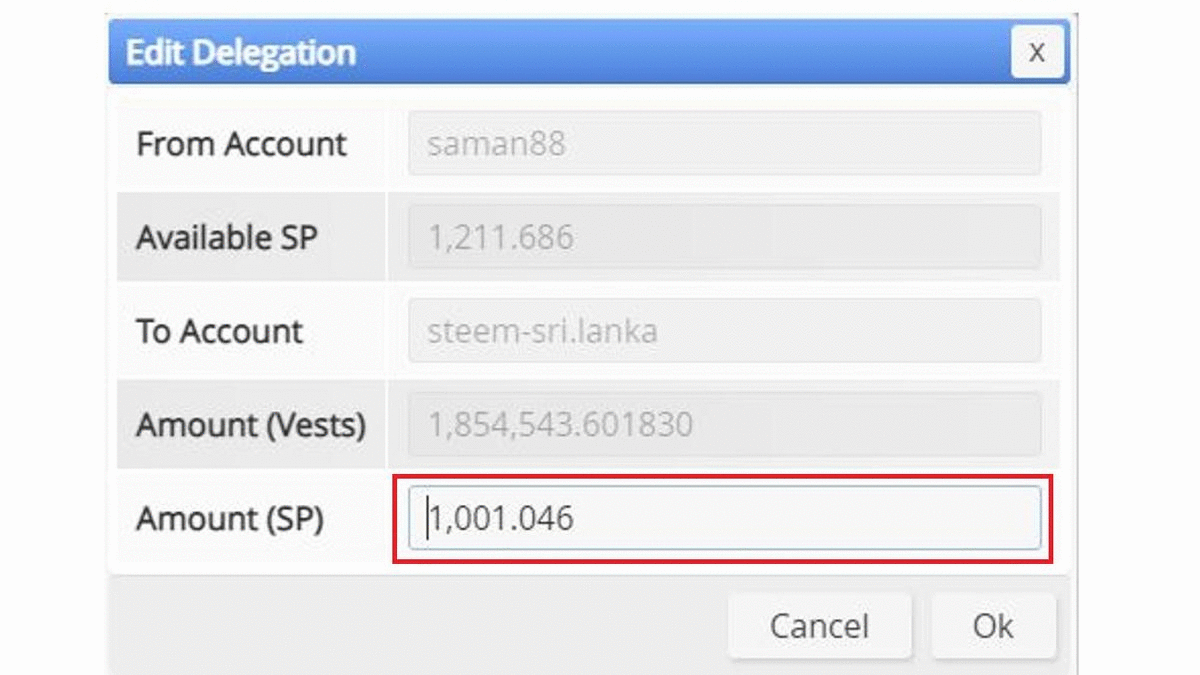 Thank you for reading.
Have a nice day.