My happy journeys 😍 : It's a nice village with all the beauty!!!
Hello dear friends,
What kind of place we consider as a village??? We call as a village to a place where there are many beautiful places of freedom, peace and secrets of nature. So today I am gonna share with you about a beautiful village in my area Monaragala, where my mother's relatives live.
Before few months ago we went there to see our relatives. The village is located on the Monaragala-Kataragama road, named as karawila kotuwa Village. At the entrance to the village there are so many paddy fields. Also there are mountains, lake and a canal that carries water from the lake to the paddy fields. Is there anything less for that village??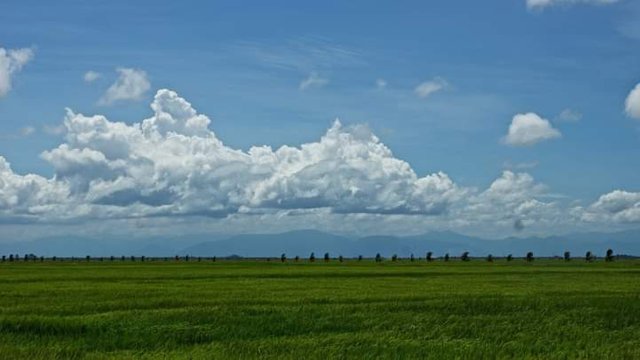 Paddy fields
If I went there early in the morning I would heard peacocks' sound. Meeting my cousin sisters and brothers and their kids, was another happiness.
There are few houses in the village and my first intention was going there was bathing by the lake. But my mother didn't allow us to bath by the lake. Anyway after having the lunch from my uncle's home, we went to have a bath from the canal which carrying lake water to the paddy fields.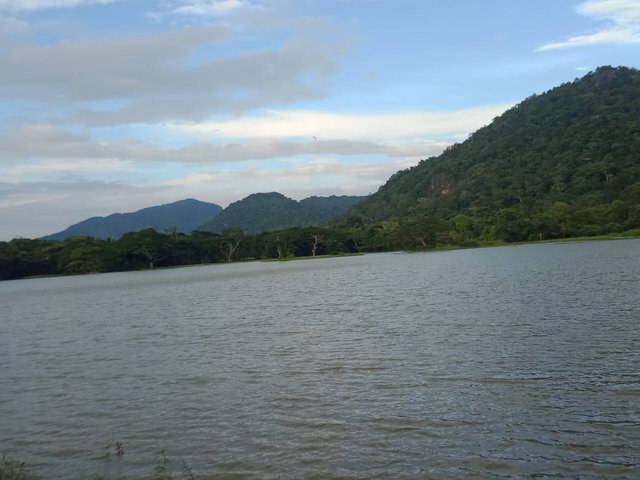 The lake
Before having a bath we walked around the lake. It was as beautiful as ever. I was able to get some nice clicks of the lake. When the lake and the mountain range come together, there is a strange beauty. Some days I have seen boats going fishing on the lake. But not on that day.
After spending about an hour at the lake we came for the canal to have a bath. Some kids in the village have come there to bath. Although there are two rivers in my village, we have no chance to bath from them, because they are polluted now.😒 It's the nature of modern humans. They pollute all the things and have became the owners of nature.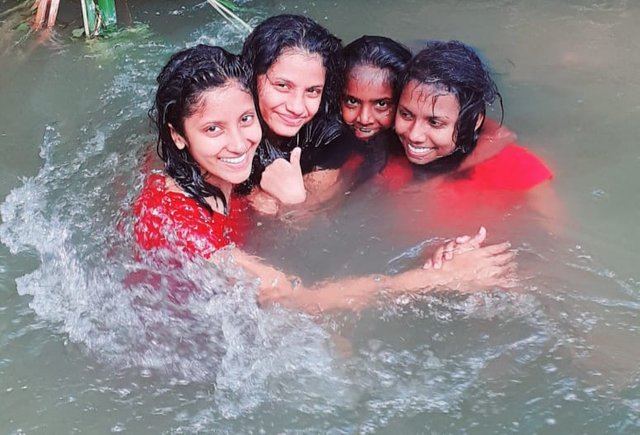 Bathing time
We bathed in the canal for about an hour. It was a very joyful moment. It is a very small canal. But there is enough water for bathing. The villagers bathed there, and I saw little children playing hide and seek under the small bridges across the canal.
So on the way back from the canal, we stopped at the paddy fields and didn't forget to look at the beauty of it. They were so beautiful in green color.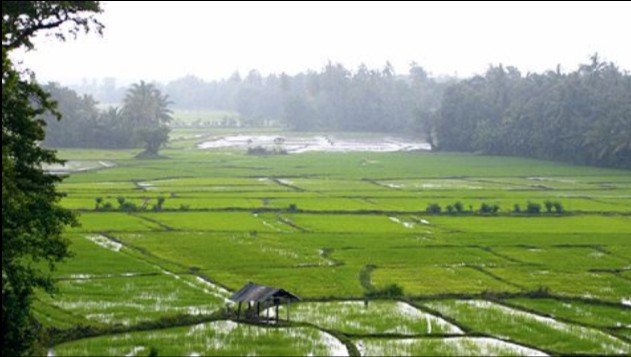 Green color paddy fields
When we came my uncle's home, my aunty has prepared Halapa and plain tea for us. She is really talented in preparing foods. So we returned home after a long and happy day with our relatives and the beautiful village. My friend @damithudaya exactly know what is the area and he is so lucky to live there.
When I was a kid we went there once a month, when my mother's mom was alive. Most of the time it was night. On the way back, Father showed the lights on the distant mountain and he said it was Bandarawela town. I think that's true. I have loved that village since I was a child .. not for one reason. For a lot of reasons.
@steemcurator01 and @steemcurator02 Thank you for the continuous support!!
Thank you so much for reading!!!