Pizza Day | 5% SL Charity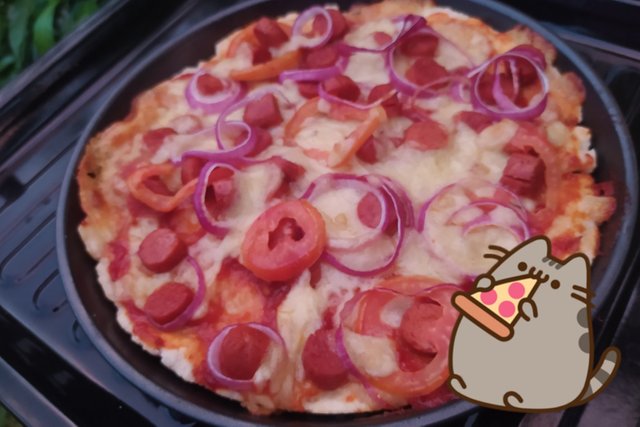 Making pizza was like a goal for me. So, yesterday was the day. Finally my pizza making dream came true. It's been a while since I bought my oven. I tried making cakes. This is the first time I tried a different recipe. This is how I made my pizza.
Ingredients I used for the pizza
Pizza sauce
Tomato
Garlic
Tomato sauce
Salt
Sugar
I did a little experiment. First I blanched some tomatoes. Then I smashed it and blended it with garlic. Then I heated it and added tomato sauce, sugar and salt. Then I got a thick and rich looking pizza sauce.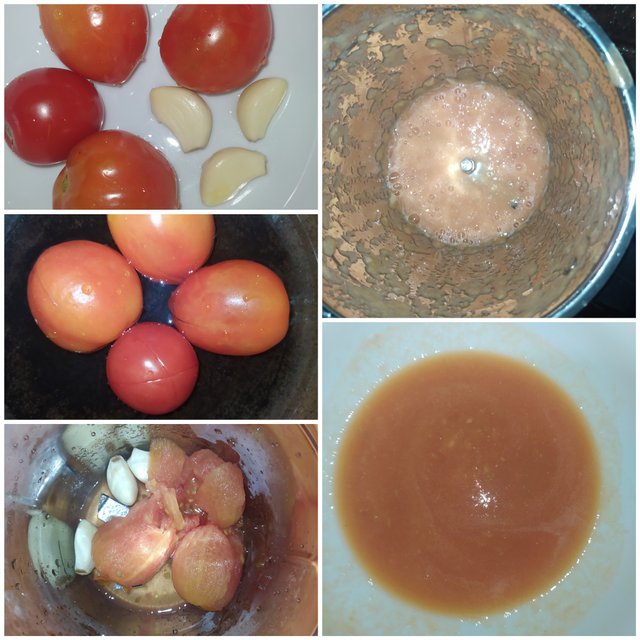 Pizza dough
Yeast
Warm Milk
All purpose flour 2 cups
Salt
Magarine insted of olive oil. (I couldn't find olive oil)
I added all the ingredients to a ball. Mixed the dough and set it for 1 hour .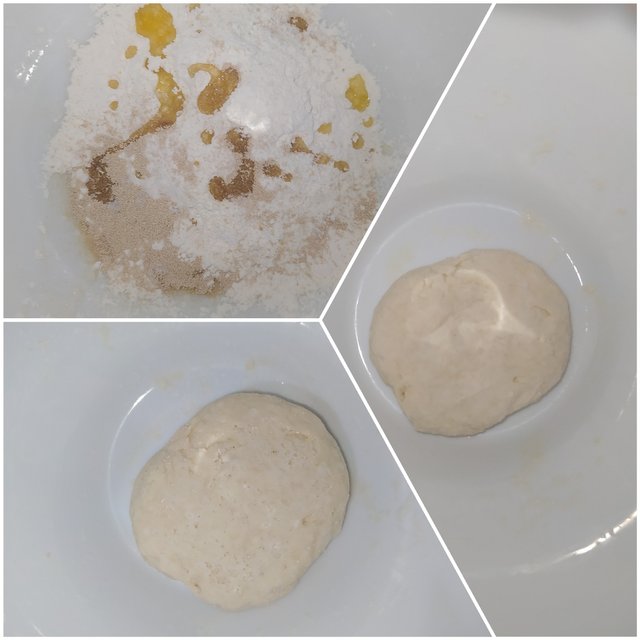 Toppings
Onion
Tomato
Sausages stir-fried with chillie powder
Mozarella cheese.
I don't like capsicums on Pizza and I dont like to put too much topings. I like to have it with more cheese.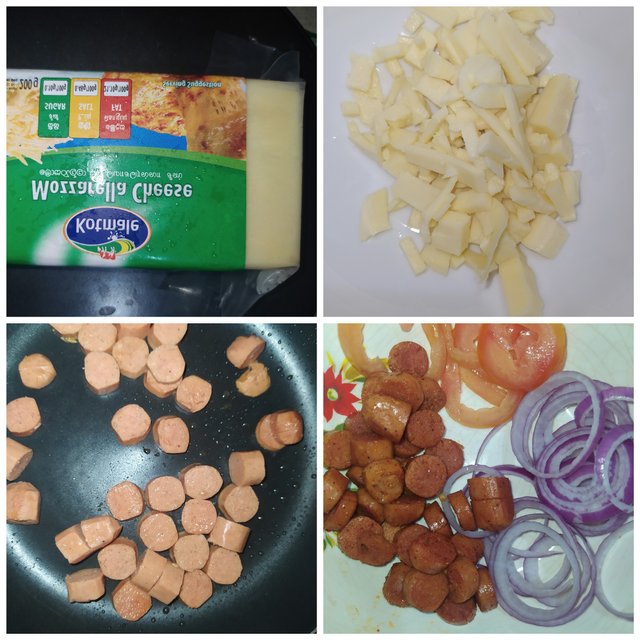 After one hour
I took the pizza oven and greased with Magarine. Then spreaded the dough. I made some holes on the dough. Applied the pizza sauce. Spreaded cheese. Put toppings and more cheese.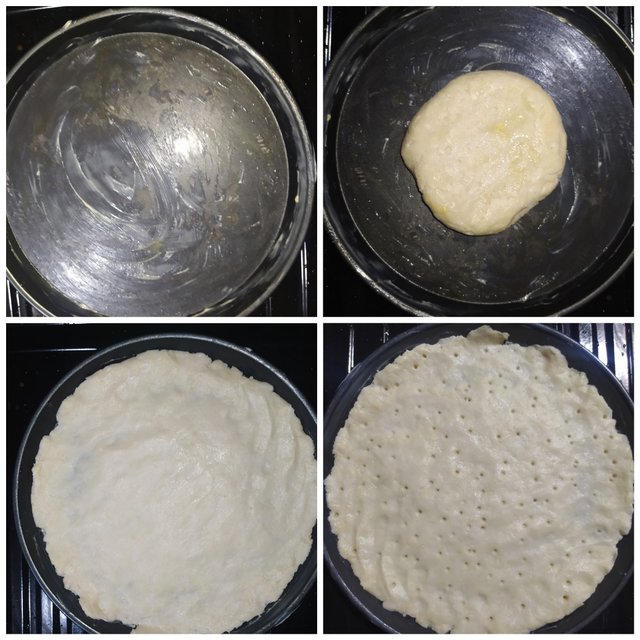 Next time I should use mushroom and olives.
Meanwhile I set the oven for pre heat 180°c for 15 minutes. I baked the pizza for 20 minutes under 180°c.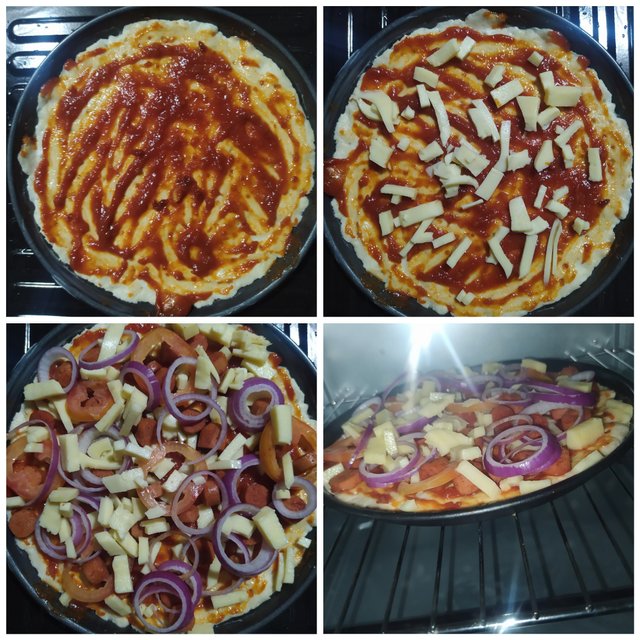 I kept my eye on the pizza until the alram rings. The cooking Smell was soo good.
Tasting time
I was the first one tried. Honestly it tasted good. The sauce was soo good. My brother also liked it 😅. First try is not bad. As I was generous enough to put half of the mozarella block on the pizza it was cheesy as I need.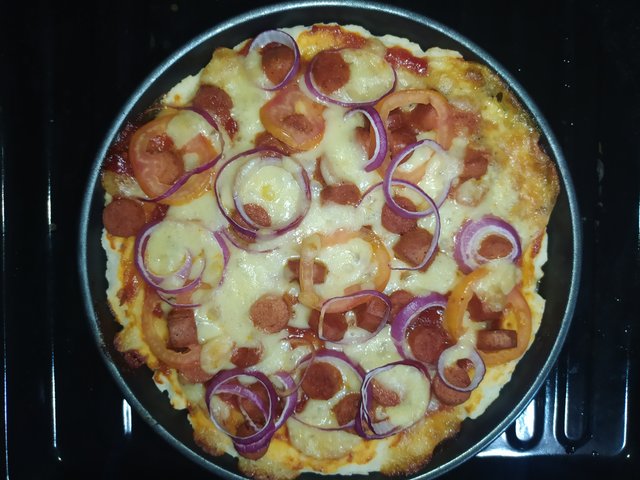 Problems I faced
The type of yeast I used was not good enough to poof as I needed. So the crust was thinner than I expected.
The cheese I used is kotmale mozarella cheese but it was not stretching like pizza hut pizza 🤔.
Overall it's a good try because I didn't waste anything and get no any health issues. 😅😅
Too much pizza is not good at all. So I'm going to try again next month.