Torhilo The Frozen- Favorite Tank as of Now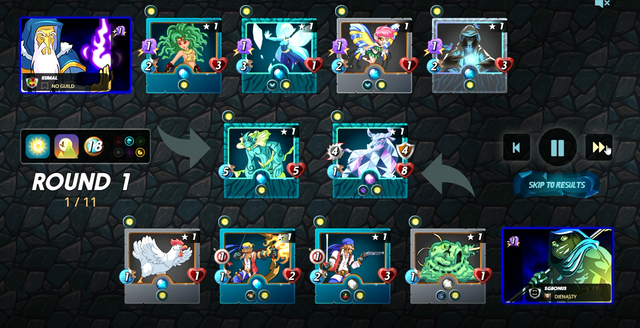 ---
Good Day Guys
Let me share with you guys how useful Torhilo the Frozen is when you pair him with the summoner Bortus.
I noticed that my opponent uses Alric Stormbringer in his last few matches and used magic monsters. It was a low-cost battle so I decided to put Torhilo The Frozen as my tank and paired him up with the Pirate Archer and Pirate Captain. One thing that I love about the Pirate Archer is its blast. This strategy worked really well against my opponent because his magic monsters dealt 0 damage to Torhilo. Making me win the match.
I noticed that I win 10-15 Dec per battle depending on if I have a gold foil card. But I'm really happy that my SPS and DEC are stacking up.
If you're curious about this game you can check it out at the link below
Thanks for reading/watching, Stay safe always!

EARN BITCOIN CASH BY CREATING AN ACCOUNT HERE AND POSTING
---
▶️ 3Speak